Tropical conch salad: a typical delicacy of the Bahamas
Tropical conch salad: a typical delicacy of the Bahamas
date_range 7 June, 2016
question_answer
Leave your thoughts
Today we show you how to make a delicious tropical conch salad using the recipe of the chef of the Riu Palace Paradise Island hotel. Bahamian cuisine is simply delicious. And the thing is, they know how to prepare exquisite dishes without spending all afternoon cooking. Today's recipe is proof of that. Seafood and tropical fruits are the stars in this country's kitchens. In this post we combine them so that you can enjoy the authentic flavour of the Bahamas.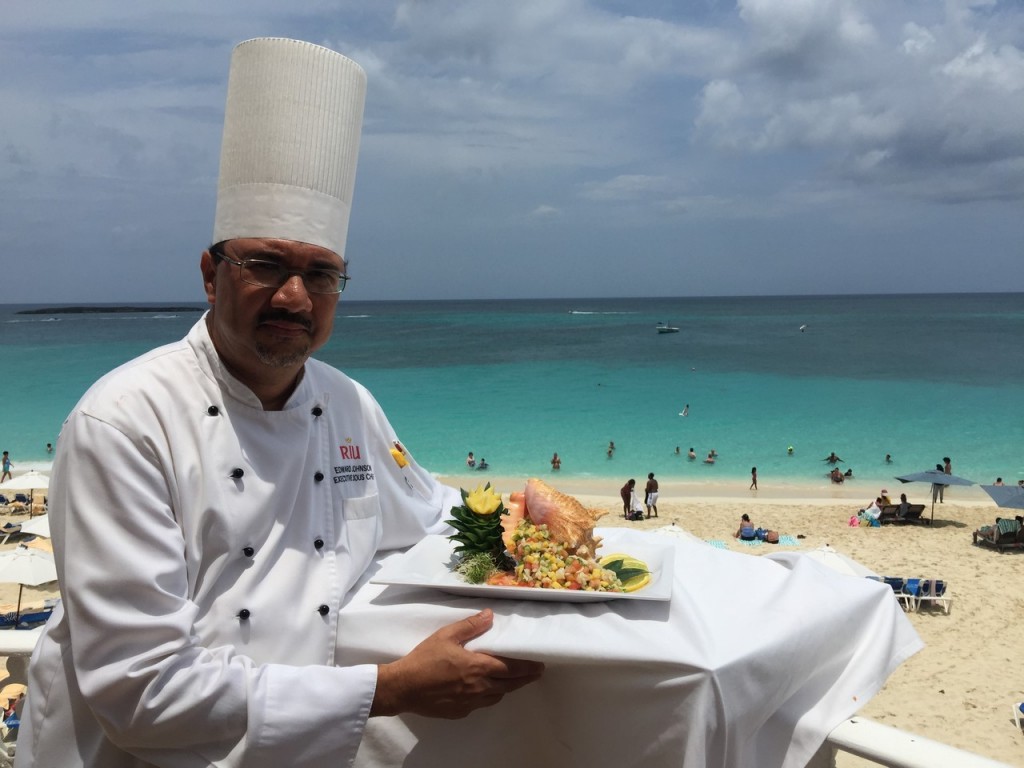 Ingredients for two people:
Two fresh Bahamas conchs.
Freshly squeezed orange juice.
Let's go! Once you've bought all the ingredients on the list, we can start to prepare this delicious tropical salad featuring Bahamas conch.
Cut the conchs, tomatoes, onions, and green peppers into very small cubes. Mix them together in a bowl and dress them to taste with lemon juice, orange juice, salt, and pepper. Next add the pineapple and mango, also in very small pieces.
Remember, aesthetics matter. If you present the dish attractively, your guests will be bowled over. In this case, we recommend that you not throw away the conch shells; they can be used as a decorative element. Look at how it turned out for us: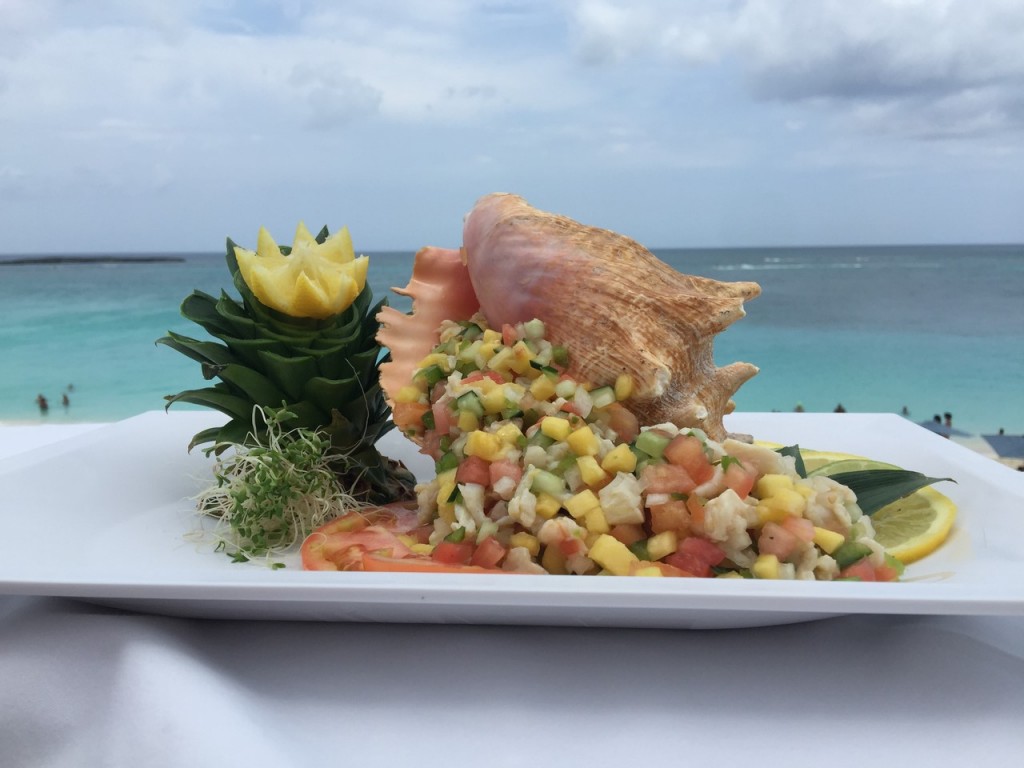 If you like to cook and try new flavours, at Riu Hotels & Resorts, we can give you lots of ideas. Connect with your inner chef and go to the Food and Beverage section of the blog to discover all the recipes we're publishing there for you.