Cancun: your ideal February destination with RIU
date_range 10 January, 2020
question_answer
Leave your thoughts
You must have heard of how wonderful Cancun is, but did you know that this Mexican paradise is now 50 years old? It is a very young city which has attracted holidaying tourists in huge numbers since its foundation. Whether you are visiting Cancun for the first time or you have come back for more we wanted to recommend three essential plans that you cannot leave out of your trip.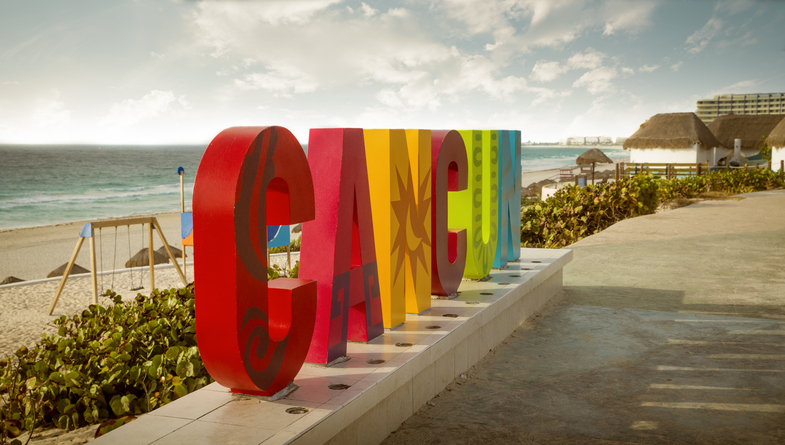 You haven't been to Cancun if you haven't had the chance to…
1. Visit Holbox
This is a beautiful island to the north of the Yucatan Peninsula, situated between the Caribbean Sea and the Gulf of Mexico. The island's waters are known for their rich flora and fauna where you will come across exotic animals such as sea turtles. It is also inhabited by pelicans and flamingos.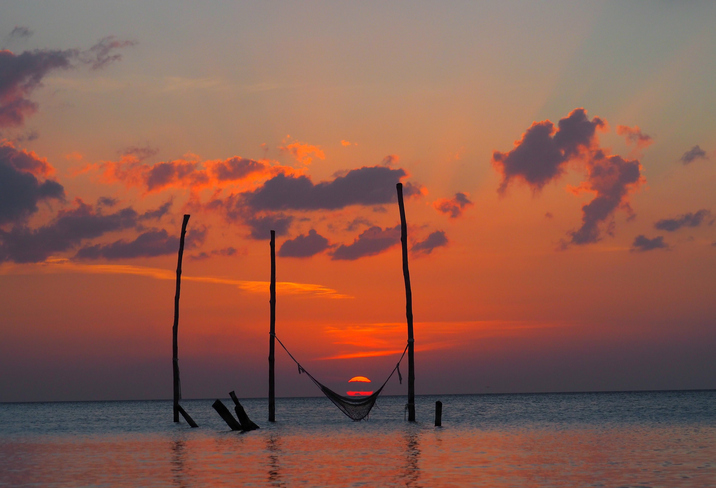 If you decide to travel between May and September it is the perfect time to see the whale shark in all its splendour, who visit these heavenly waters around these dates every year. If you take your trip around this time of year you simply must experience swimming with these sharks which, although impressive to behold, are completely harmless. You will never forget the experience!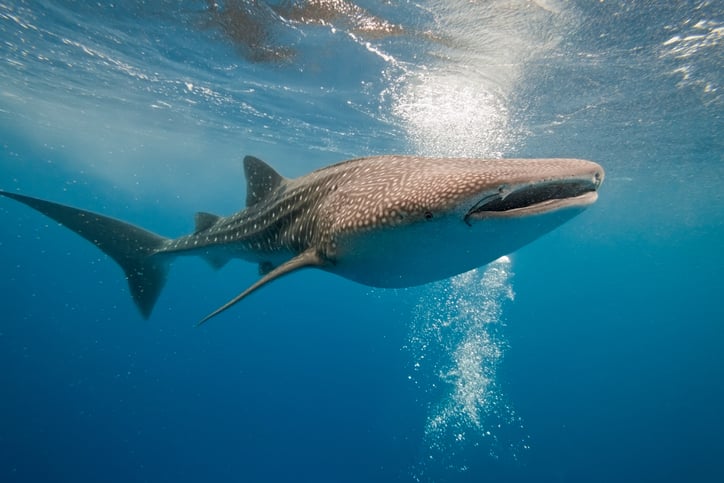 Before leaving Cancun you should definitely try their famous lobster pizza. A real treat!
2. Eat fish and seafood tacos
We usually associate Mexican tacos with meaty spicy food. However, there are also fish and seafood tacos. If you travel to Cancun it would be a crime not to try them! They are truly delicious!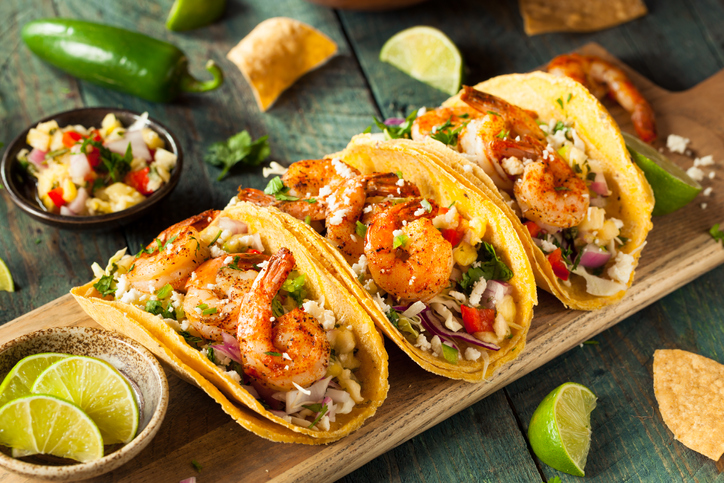 Why exactly are they so tasty? Because they combine the best of traditional Mexican cuisine (wheat tortas, guacamole, spices, etc.) with the delicious flavours unique to the fish and seafood of the area.
Obviously, you musn't forget to try nachos with guacamole before enjoy this delicacy! It will awaken your taste buds!
3. Take a romantic stroll around Las Coloradas
With St. Valentine's Day fast approaching, we wanted to suggest this great way of surprising your partner on this special date. What better way of celebrating this day than taking a romantic stroll around this marvellous location straight out of a fairy tale! We are talking about Las Coloradas, known for its pink-tinged waters.
This is undoubtedly a beautiful destination which will absolutely delight you thanks to the colour range of its sky, sea and land which offers a spectacular panoramic view. Therefore, if you decide to spend your February holidays in Cancun with your partner do not forget to take a trip to this gem of natural beauty.
These are the three essential plans to bear in mind before travelling to Cancun. Obviously there are many more things to see and do but every destination has its unmissable aspects. If we have managed to convince you, why not book a room at one of RIU's six hotels in Cancun. We'll be waiting for you!