Come to Mazatlán and enjoy your holiday at the Hotel Riu Emerald Bay
date_range 20 February, 2018
question_answer
8 Comments
We know you love our hotels in Mexico Since the opening of the Riu Dunamar in Costa Mujeres, we have a total of 18 hotels in this marvellous country. In different destinations, each with its own special charm. Today we want to tell you about our hotel in Mazatlán, a unique destination. It's the Hotel Riu Emerald Bay, where the 24-hour all-inclusive service, the excellent and friendly service of its staff, and its very complete facilities will ensure that you have an unforgettable holiday.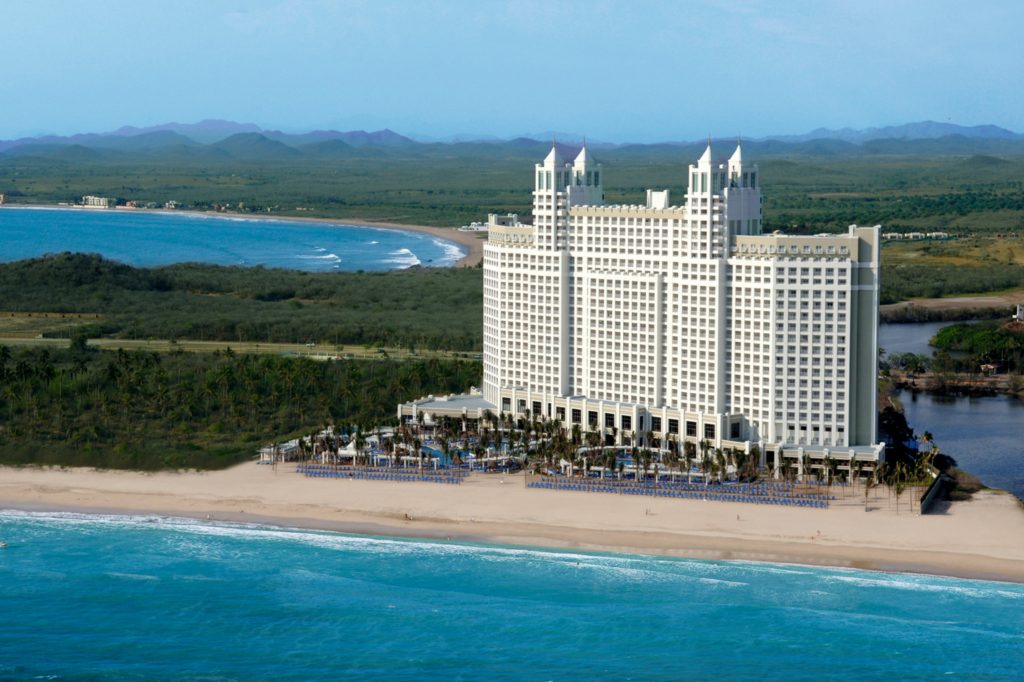 The three swimming pools at this hotel in Mazatlán are perfect for cooling off in the warm and pleasant Mexican climate. One of them has a swim-up bar and a hydromassage area, where you can enjoy a refreshing aquatic massage while you sip your favourite cocktail.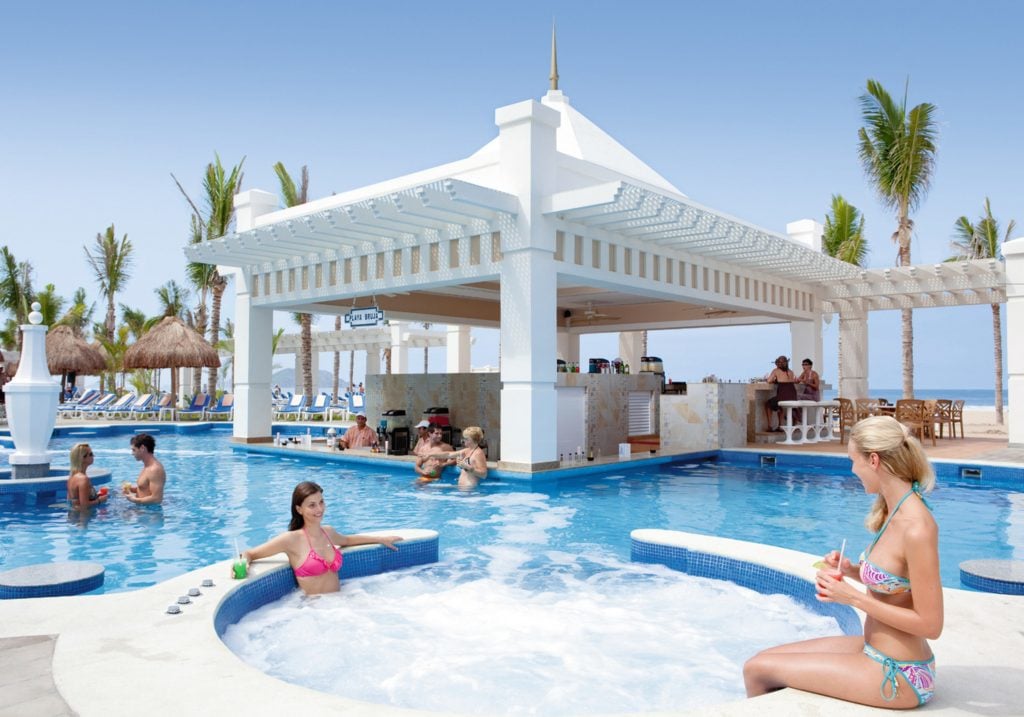 The spacious, comfortable rooms at the Hotel Riu Emerald Bay complement a long list of amenities that give you everything you need to enjoy your stay with us. In addition to the swimming pools, you have access to a sauna and the services of the Renova Spa, where you can schedule a massage to disconnect fully during your holiday. If your trip is work-related, don't worry because we have also thought of you: you can hold your meetings and events in our conference rooms, which have a capacity of more than 300 people.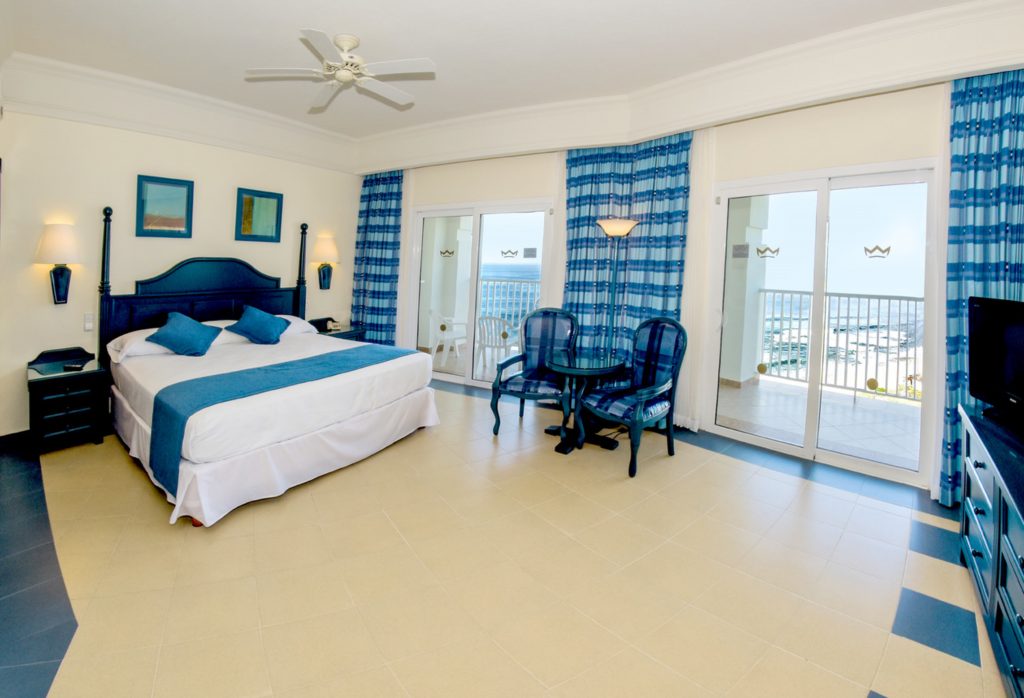 If on top of that we add its varied and succulent gastronomic offer, the Hotel Riu Emerald Bay becomes the best option for people looking for a hotel in Mazatlán. In addition to the main restaurant, "Las Tres Islas", where you can savour an authentic American-style buffet breakfast with show-cooking stations, you'll also have the chance to enjoy the best Asian dishes in the restaurant "Bamboo", the delicacies of Italian cuisine at night in "Las Gaviotas", and the best of local cuisine in the Mexican restaurant "Tabasco".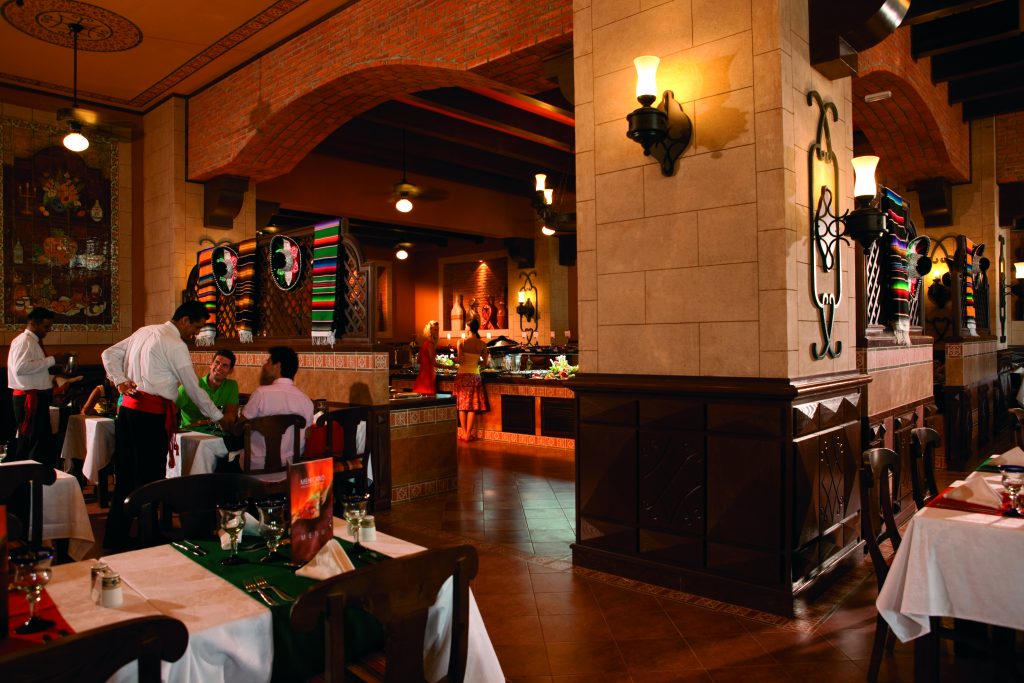 Our hotel in Mazatlán is accompanied by the beauty and authenticity of a matchless destination, where you'll be able to visit unique spots, like El Faro de Mazatlán (considered the tallest natural lighthouse in the world), the monuments to the La Mujer Mazatleca and the Reina de los Mares, or explore the historic centre of the city.
Mexico awaits you, and our hotel in Mazatlán has everything you need to enjoy an unforgettable holiday in a destination you'll never forget. Book now at the Hotel Riu Emerald Bay and fall in love with Mazatlán. We'll take care of the rest. We're waiting for you!