Costa Mujeres: a paradise in the Mexican Caribbean
Costa Mujeres: a paradise in the Mexican Caribbean
date_range 15 May, 2018
question_answer
10 Comments
Tranquillity and peace reign supreme in Costa Mujeres, an as-yet unexplored destination for many. Its location in the peninsular zone, less than 20 km from Cancún and across from Isla Mujeres, makes this place the perfect option for anyone who, besides resting, wants to enjoy unique experiences in a paradise destination. Care to join us in discovering Costa Mujeres?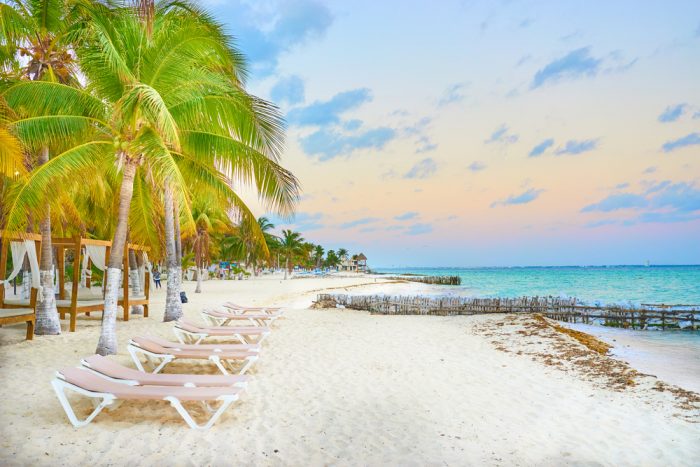 It's an idyllic destination for fans of aquatic sports, especially kitesurfing and snorkelling. Isla Mujeres is, without a doubt, the perfect place for scuba diving, as in addition to the transparency of its waters and the abundance of vegetation and colourful fish, it has some truly amazing coral reefs.
If you end up catching a ferry to Isla Mujeres, you can't miss the opportunity to visit the Garrafón Natural Reef Park, where you'll be able to ride zip-line that passes over the sea and enjoy yourself as you fly over the blue waters of the Caribbean.
If you choose to head to Cancún, near the El Meco ruins, you'll be able to see turtles in their natural habitat and the remains of a ship that sank after a shipwreck. El Meco is another one of the places we recommend that you visit on your trip to Costa Mujeres. The Mayan ruins of El Meco, very close to Costa Mujeres, are one of the main archaeological traces of the Mayan culture in this place. The main section of these ruins, known as 'El Castillo', contains five stone structures, a particularly representative and symbolic number according to Mayan mythology: it's the sum of the 'four corners", corresponding to our cardinal directions, and the 'centre', a fifth corner that for the Mayans was the most important of all.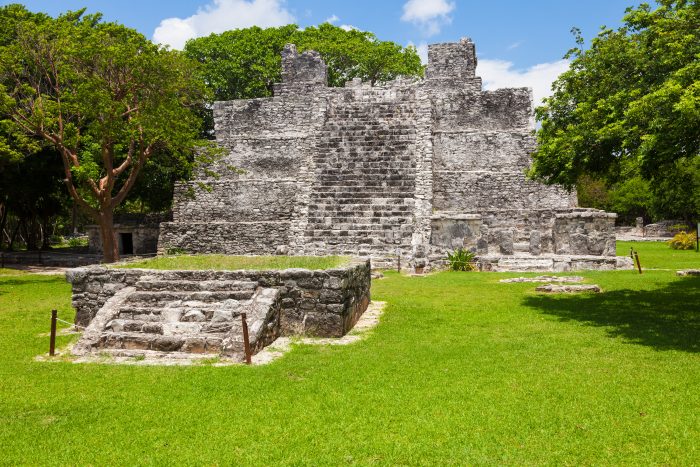 In addition to these millenarian vestiges, in Cancún we also recommend that you stroll through the city and go shopping, as it has numerous boutiques and various shopping centres where you'll find everything: European imports, designer clothing, tequila, craft products…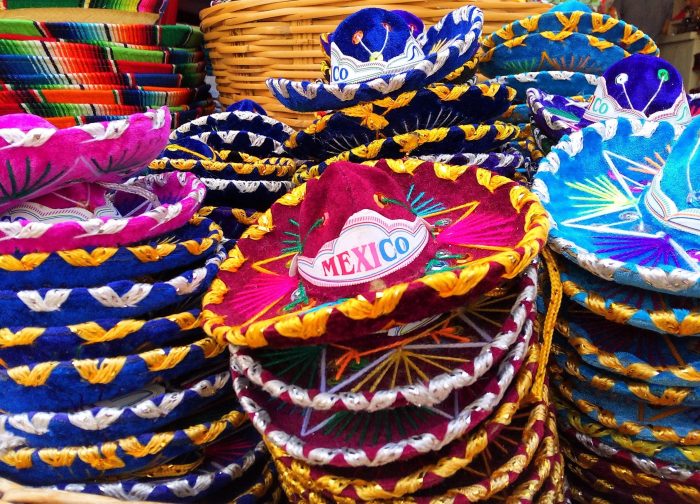 In Costa Mujeres, in an unbeatable location for exploring Isla Mujeres and Cancún, is the Hotel Riu Dunamar, our recently opened hotel. And, at the end of this year it will be joined by the Riu Palace Costa Mujeres, so you'll have multiple options if you want to get to know this marvellous destination, where peace and tranquillity reign supreme on one of the prettiest beaches in the entire Mexican Caribbean. Convinced? Then go to our website and book a stay at the Hotel Riu Dunamar. We're waiting for you!