Discover the work of art embedded in the Riu Palace Cabo Verde
date_range 13 January, 2017
question_answer
Leave your thoughts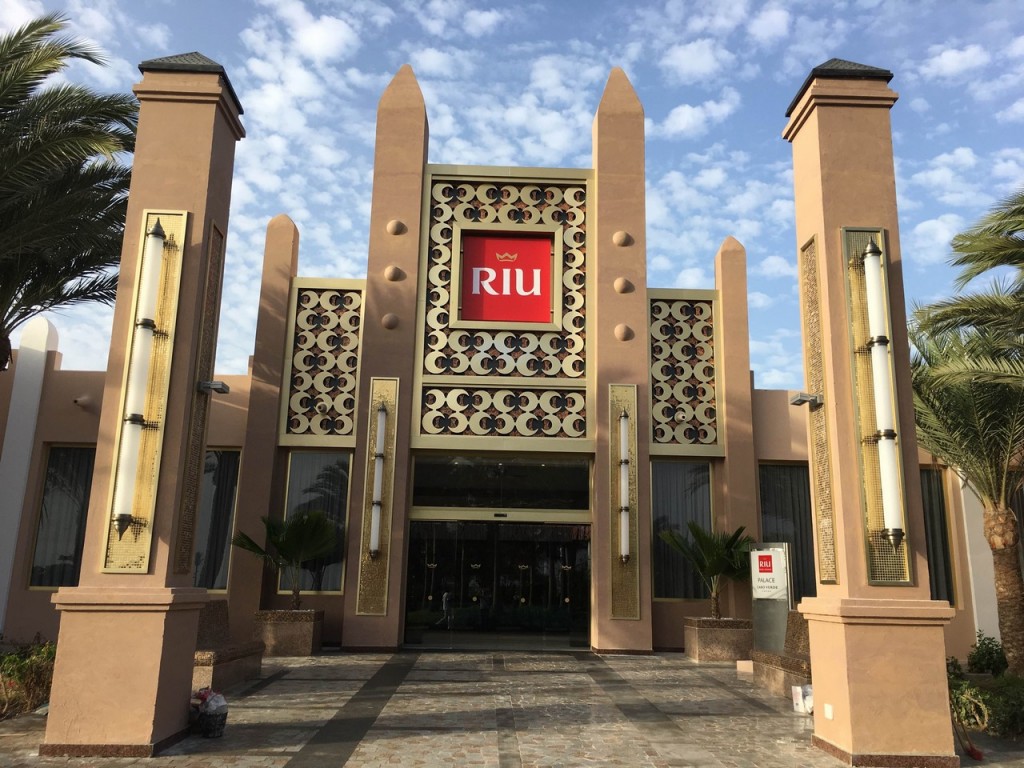 At RIU, we always take care of all the details so that you feel like royalty: we offer you friendly, quality service; a highly varied gastronomic offer; entertainment programmes for adults and kids; dream destinations; and facilities that lack for nothing. But today, we want to talk to you about the décor of one of our hotels, specifically the Riu Palace Cabo Verde.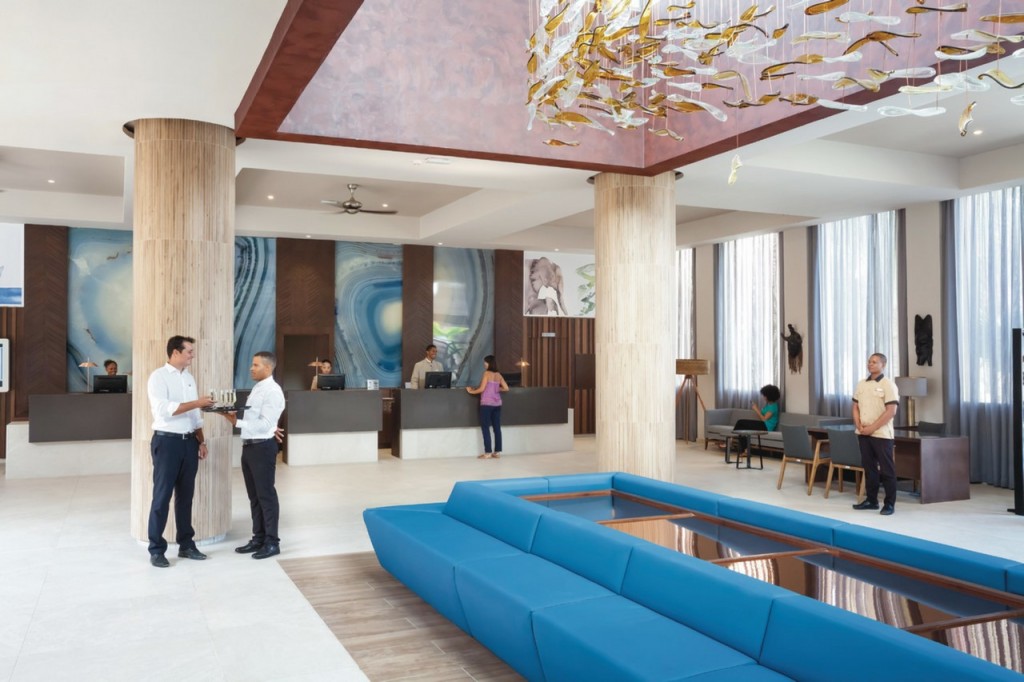 The fact is that after its renovation, the hotel has been completely transformed. But if there's anything that stands out for its personality and Neo-ethnic style after the renovation, it's the lobby. In this area of the hotel, the décor has been treated with special care, with an emphasis on elements that recall a more authentic and contemporary Africa.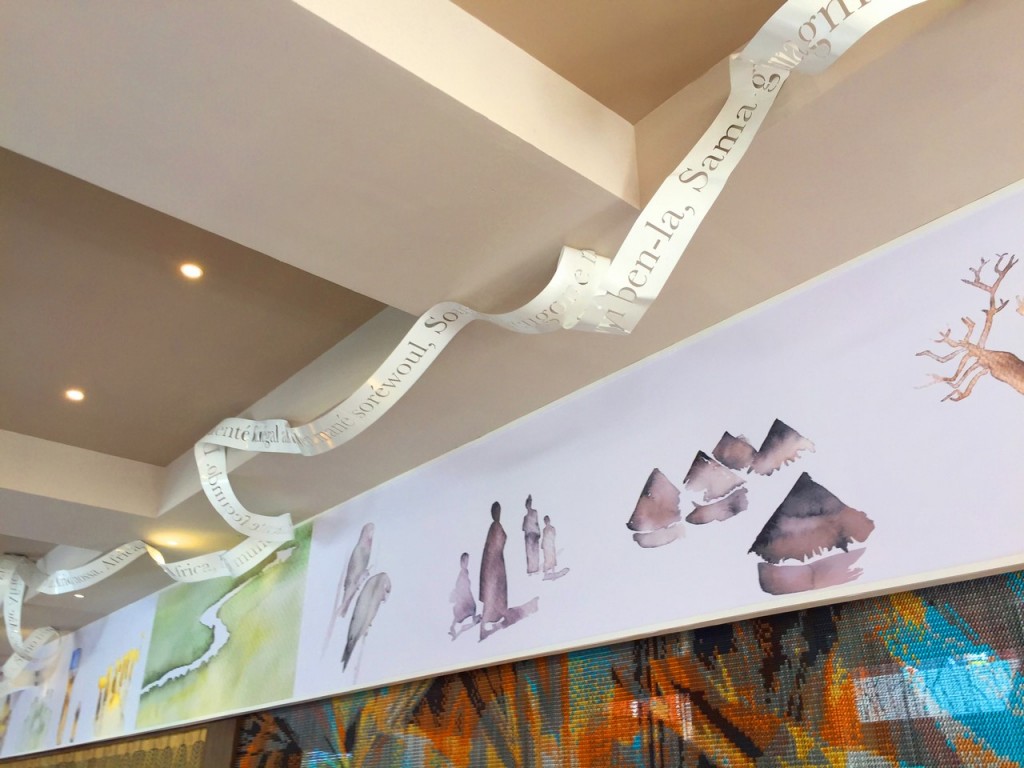 In the reception area, warm and natural tones that we associate with the earth predominate. Wood and stone play leading roles throughout this space and give the lobby a totally contemporary look. But there's more: when you enter the hotel, you'll enjoy an artistic experience in and of itself, because you'll find an exclusive work of art inspired by the melody of "Africa Nossa" ("Our Africa"), one of the best-known songs of Cape Verdean singer Cesária Évora.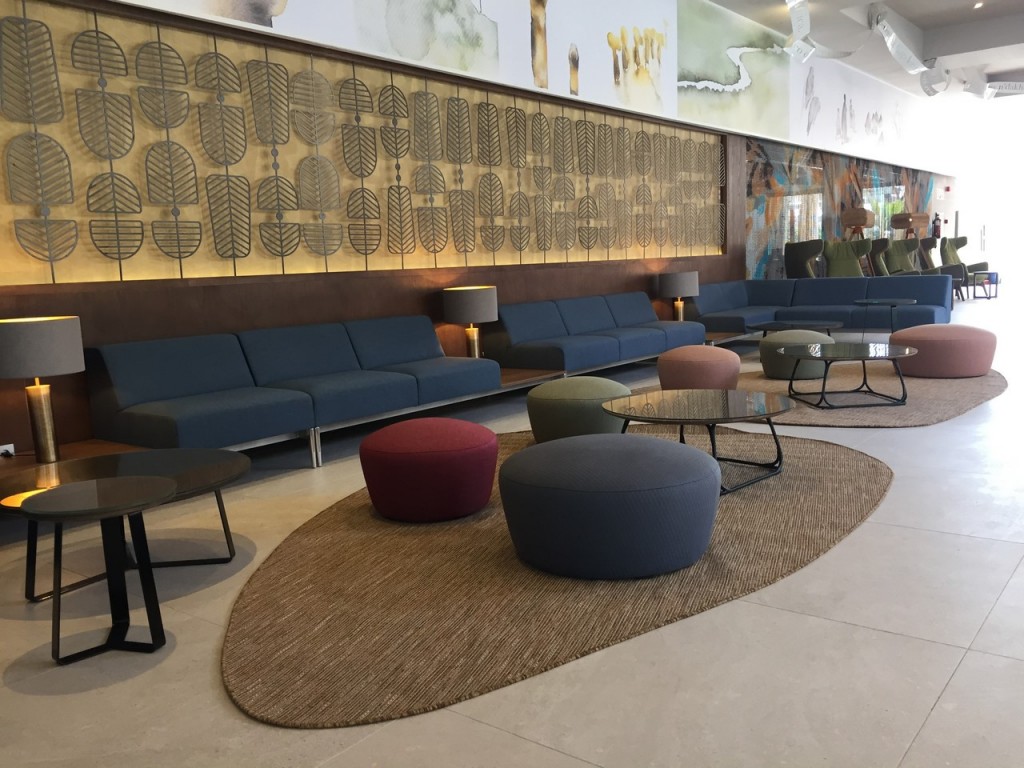 It's a watercolour frieze made by a group of artists in which the lyrics to the song are written on a scroll. The drawings on the frieze evoke a still-undiscovered Africa. Are you up to experiencing this artistic experience? Go to RIU Hotels & Resorts and book your room at the Riu Palace Cabo Verde now.