From the Caribbean to the Pacific: discover our five gems for RIU's Mexican guests
date_range 15 September, 2022
question_answer
Leave your thoughts
We are still celebrating! It has been 25 years since our arrival in Mexico and to this we have added the opening of two new hotels in the Mexican Caribbean. The Riu Latino, in Costa Mujeres, and the Riu Palace Kukulkan, in Cancun, will be RIU's 21st and 22nd hotels in Mexico. These two hotels will fascinate all of RIU's guests in Mexico.
We continue to focus on Mexico because in addition to its culture, folklore, gastronomy, climate and the warmth of its people, there is one thing we are absolutely certain about: Mexicans love our hotels. Do you know which five Mexican gems are RIU guests' favourites? We'll tell you!
Riu Dunamar: unwind and enjoy family entertainment in paradise
This is the 'youngest' resort on this list. The Riu Dunamar, located in Costa Mujeres, opened its doors at the end of 2017, when the destination was just becoming popular. Since then, it has been a regular choice for our Mexican guests, who love the tranquility of the destination and the warm and friendly service offered by our staff.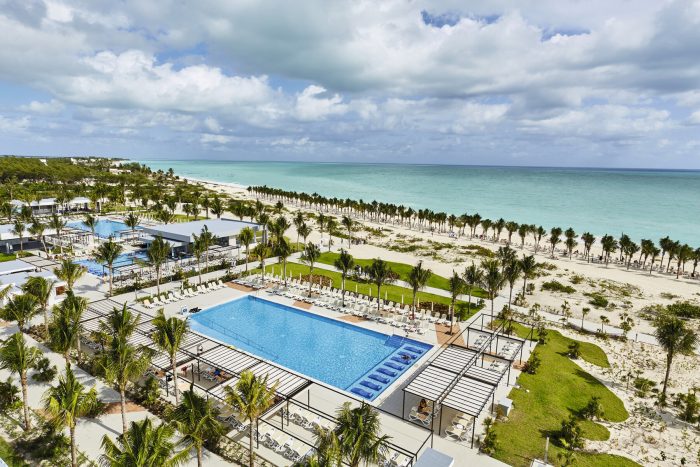 With 740 rooms, the Riu Dunamar attracts thousands of families looking for a combined getaway that has it all: from a varied culinary offer in five restaurants to a water park for children and another for adults that delight families. Add to that the comfort and simplicity of its rooms, its extensive garden areas with several swimming pools and a dream beach… and we understand why our Mexican guests love it so much!
Riu Cancun: the best and most vibrant atmosphere in the heart of the Hotel Zone.
It is already a benchmark for Mexicans from all over the country who want to stay in the heart of Cancun. Located just a five-minute walk from the best entertainment venues in the destination, the Riu Cancun has been offering the best entertainment in the Hotel Zone since 2003, being completely revamped in 2014. Two of its four pools are home to the best games and shows, organised and run every day by our dedicated and enthusiastic entertainment team at the Riu Cancun. Each year we have thousands of repeat guests who return to what is their home away from home for a few days.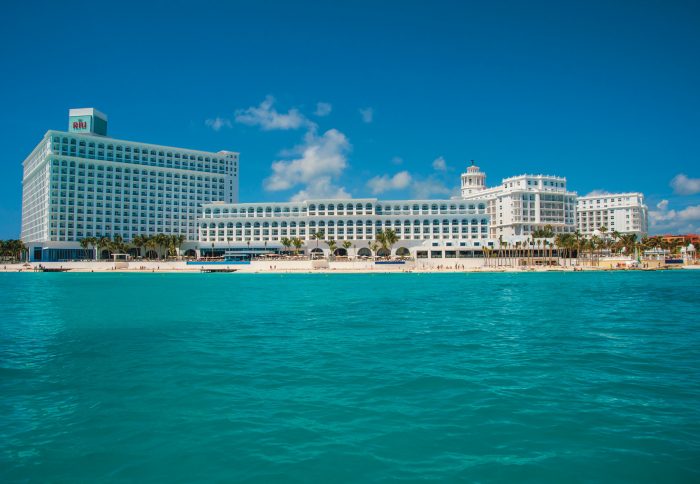 The hotel, which has more than 560 rooms, has several themed restaurants for all guests. As a meeting point for evenings at the hotel, as well as the various bars, the Riu Cancun has brought back party nights to the Pacha disco. Ah! And did you know that Silent Parties are also organised on a regular basis? Guests can choose wireless headphones (they come in three different colours, each one linked to one of the three DJ booths) and enjoy their favourite genre of music in a disco environment… in complete silence! For onlookers, of course.
Riu Emerald Bay: the most comprehensive hotel for families on the Pacific coast
In Mazatlán, Sinaloa, you can inhale pure Mexico. Just as you can at the Riu Emerald Bay hotel, located in this wonderful Pacific spot. It is one of the favourite hotels among Mexicans from all over the country, especially for families looking to enjoy everything in one place. With its expansion in 2019, when more than 300 new rooms were added, many of which were designed for families, it has positioned itself as one of the top hotels for Mexican families.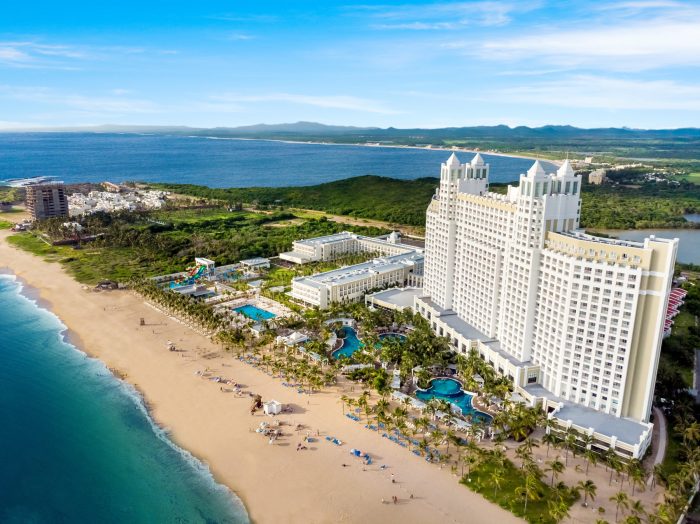 In addition to the rooms, the added attraction of the Riu Emerald Bay expansion was the installation of a Splash Water World, a Kids Club and an entertaining ball park to delight the youngest members of the family. If you add all of this to the friendliness and attentiveness of our staff, it becomes the ideal place for a family holiday in Mazatlan.
Riu Santa Fe: heaps of fun in a magical setting
What more could you ask of a 24-hour all-inclusive hotel, with seven restaurants, ten bars, five swimming pools and the exclusive service provided by our staff? Just being in a dream destination. And on the beach of El Medano, in front of the imposing and majestic Arco de Cabo San Lucas, Los Cabos is the ideal destination for our guests at the Riu Santa Fe, a hotel that has everything you need to have fun in a magical setting.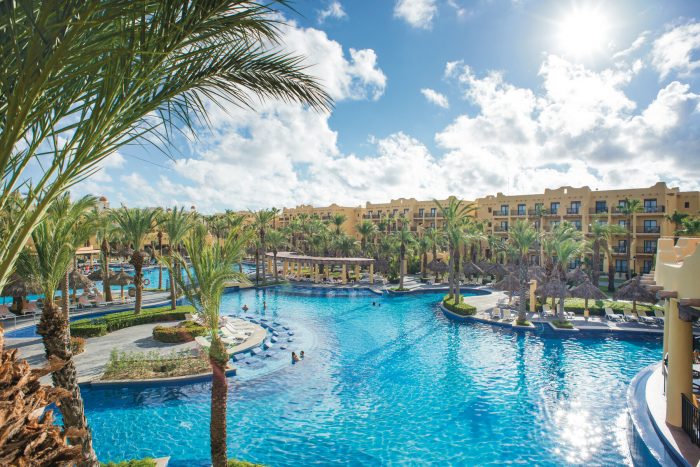 In addition to all the culinary variety, services and products offered by the Riu Santa Fe, since the 2018 expansion, guests can enjoy two of the most popular RIU experiences in Mexico: a Splash Water World and the Riu Party themed events, which are held throughout the week in facilities designed for the enjoyment of our guests. Have you heard about them?
Riu Vallarta: the calm of the Pacific in unique facilities
Completely renovated in 2019 and featuring its acclaimed guest service, since its refurbishment the Riu Vallarta has had updated facilities, adapted to the new RIU style based on simplicity and comfort for guests. Of course, it still maintains the majesty and elegance that characterise its façade and spacious interior areas.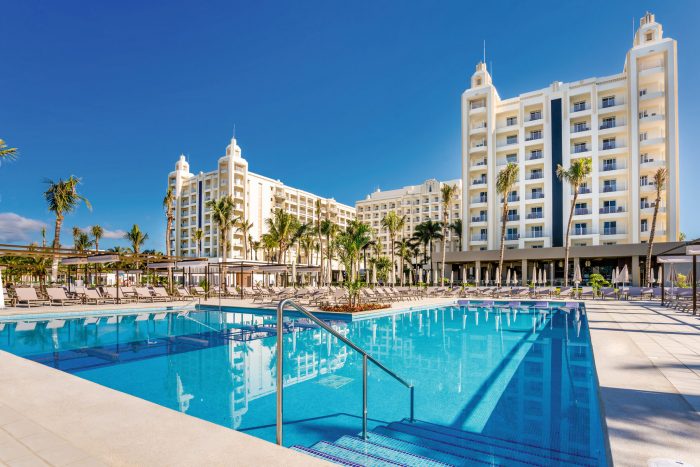 On the extensive and tranquil Playa Flamingos, guests at the Riu Vallarta can enjoy its five swimming pools, the culinary variety it offers through its five restaurants, and renovated rooms equipped with everything guests need to have a perfect holiday. For even more fun, our guests can also access the Pacha nightclub and the Riu Get Together Party held at the Riu Jalisco. You'll love them!
These are just five of the twenty hotels that have allowed us to get to this point with even more desire to grow alongside Mexico. At the end of this year there will be 22 and after that? Who knows? Are you ready to get to know them all?