Plan your trip to Morocco with RIU
date_range 22 September, 2022
question_answer
Leave your thoughts
You haven't been to Morocco yet? What are you waiting for? This destination has endless possibilities in store for you. Its culture, people, music and dance make this charismatic destination strangely magnetic.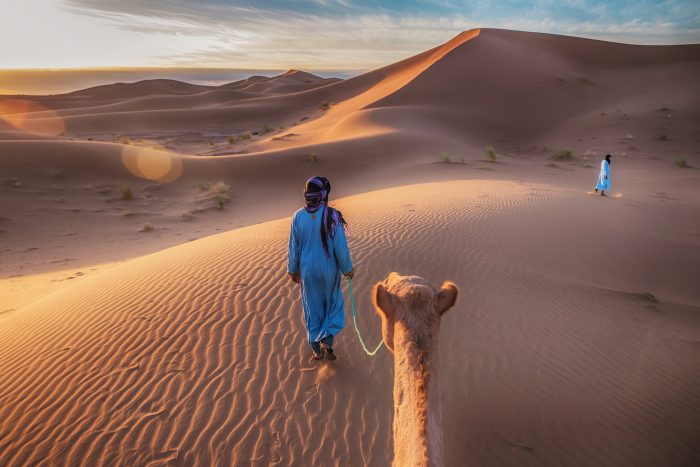 Its variety of landscapes has become one of the attractions that draw thousands of travellers every year. It's the perfect place for green tea lovers, to get a famous henna tattoo or lose yourself in its bazaars to haggle for handmade items. You'll have plenty of options!
What should I visit in Morocco?
As we have mentioned, Morocco is a destination that has a wide range of places for you to discover. Today we'll tell you about the three must-see spots you should visit if you decide to head for this land and let yourself be swept away by its charm. Take note!
1. Agadir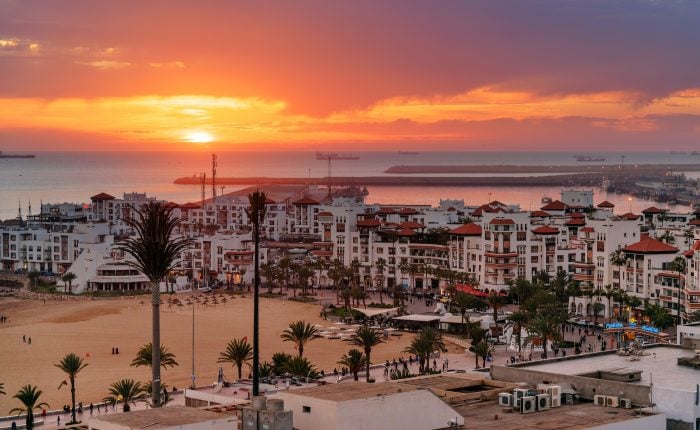 This is a town located near the Anti-Atlas Mountains. It has many possibilities as it boasts a beautiful promenade that you can stroll along after a great day at the beach.  If you want to take home a souvenir, you can go to its Souk, a market where, in addition to local produce, you'll find fabrics and carpets so you can take a piece of this destination home with you! Another option is to visit the ruins of the ancient Kasbah city of Agadir Oufella, go to the Ballée des Oiseaux gardens or visit the Amazifg cultural museum. And what about some relaxation? RIU has three hotels at your disposal:
2. Taghazout
This beautiful fishing village is ideal for a few days of tranquillity and unwinding. The best thing to do in this magnificent place is to explore the beautiful beaches, like Killer Point, and enjoy the water sports on offer. It's ideal for surfers! You can also discover quiet nearby towns such as Imi Oudar. As you can see, it is the perfect place for anyone looking for peace and relaxation.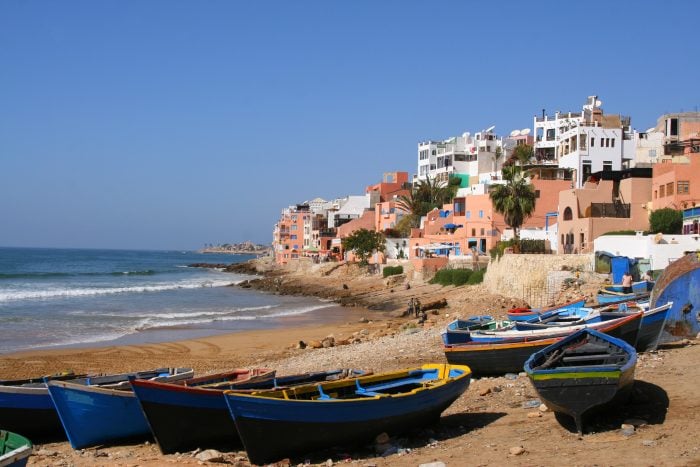 Where should I stay in Taghazout? The Riu Palace Tikida Taghazout is the perfect hotel to make the most of your experience in this welcoming town. And best of all? It is located right on the beautiful Taghazout Bay beach. Paradise will be just a stone's throw away!
3. Marrakesh
This is one of the most iconic cities in Morocco. It is famous for Jemaa El-Fna Square where you can buy typical spices or pick up an authentic souvenir. You can also delve into its souks full of aroma and colour that transmit the magic of this marvellous land.  The truth is that, in addition to this famous square, you can't leave without visiting the Majorelle Garden, the El Badìi Palace, the Koutobia Mosque or the Menara Gardens. Its rich architecture will reveal all the history of this city. You'll love it!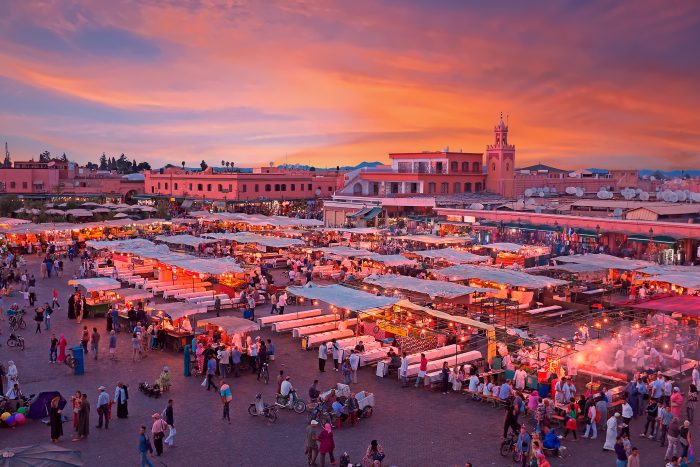 And to rest afterwards, you can stay at the Riu Tikida Garden or the Riu Tikida Palmeraie .
Today we have had just a small tour of this wonderful land full of incredible sensations. Don't think twice, come and discover the rest first hand. RIU is waiting for you in Morocco!