Visit Europe's most important cities with RIU
date_range 8 September, 2022
question_answer
Leave your thoughts
Will you join us for a stroll around Europe? In addition to relaxing and resting, some of the best things to do when travelling are discovering and visiting places with a wealth of history and culture. That's why RIU, in addition to its line of holiday hotels, offers you the chance to stay at its Riu Plaza hotels. These are establishments located in city centres close to the main attractions. This time we are going to take a tour of the European capitals where RIU operates and… who knows? Maybe we'll spark your desire to take a getaway.
– Riu Plaza Berlin
Berlin's history and culture attract thousands of curious visitors to the German capital every year. Its notorious wall, which crosses the city, has become one of the most famous tourist attractions in Europe, where you can take a selfie with its original murals. This cosmopolitan city has a special charm that captivates everyone who visits it.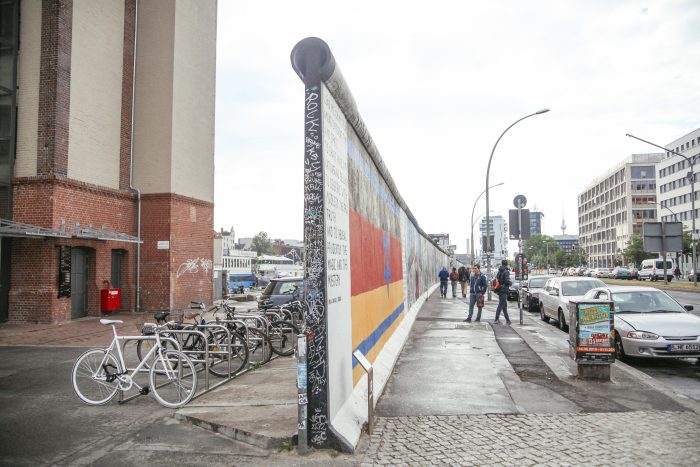 In addition to its wall, you can discover more of Berlin's history by visiting some of its most iconic monuments, including the Brandenburg Gate, the telecommunications tower, Checkpoint Charlie, the control point for passing through the city's infamous wall, the Jewish Quarter, Alexanderplatz and Museum Island. This city is special because you will feel the history in every step you take.
Where to stay in Berlin? RIU has been present in the city since 2015, with its hotel Riu Plaza Berlin located in the centre and ready to guarantee your rest after an intense day of sightseeing.
– Riu Plaza The Gresham Dublin
Dublin is famous for its welcoming atmosphere and bustling city life. Its streets invite you to enjoy and savour its vibrant culture. In addition to this, you can enjoy its renowned and tasty pints of beer in any of the city's pubs. But what can you visit in Dublin? Grab a pen and paper and we'll tell you!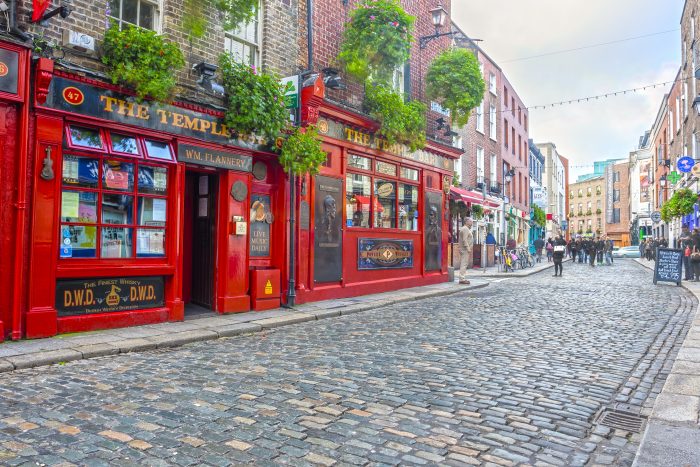 Guinness storehouse where you will discover the origin of the famous beer.
St Patrick's Cathedral. This is the largest church in the city and was built in honour of the patron saint of Ireland.
The statue of Molly Malone, one of the most important landmarks in the city because of its history and because its name pays tribute to a well-known song in the country that recounts the legend.
Trinity College and its Old Library , the oldest university in the country.
Stroll through Phoenix Park where you will find the official residence of the President of Ireland along with other historic houses. There are also numerous hiking trails.
Along the River Liffey is a famous bustling neighbourhood known as Temple Bar. Here you can enjoy live classical folk music and a variety of restaurants and pubs.
The Riu Plaza The Gresham Dublin, housed in a historic building, offers you the perfect location from which to visit the city's most important sights, as it is very close to Abbey Street, from where you can catch a shuttle to just about anywhere!
– Riu Plaza España
Madrid is known for being the capital of Spain, but above all for its great cultural life. Museums, monuments, exhibitions and shows are the main reasons why many tourists visit the city. It is traditional to have your photo taken under the Puerta del Sol, stroll along Gran Vía while you enjoy a day's shopping, get lost in the Barrio de las Letras, see the Palacio de Cristal, go to the Prado Museum, and so many other things! This is a city where you are guaranteed to be entertained.
Do you know what else has become trendy in Madrid? In recent years there has been a surge in the number of rooftop terraces on important buildings that offer impressive panoramic views of the city. That is why, as well as going for dinner in the Malasaña neighbourhood, we recommend you go up to the terrace of the Riu Plaza España hotel, which offers a 360º view of the city. This hotel, located in Plaza España, hides many other attractions within its walls, making it another essential stop if you visit Madrid. Of course, it is the ideal place to stay during your visit to the Spanish capital.
RIU arrives in London
Best of all, in the not too distant future we will be able to welcome you to London! For a long time we have been talking about this project that we are so eager for you to see. The hotel will be located next to Victoria Station which will allow you to move around this incredible city very easily! We will let you know all the details soon.
Well that is our tour of Europe! Now it is your turn. Each of these cities has a very different personality, but they all have one thing in common and that is that you will love them!