Two years ago Luis Riu started his adventure, with his own news section in the RIU blog
Two years ago Luis Riu started his adventure, with his own news section in the RIU blog
date_range 17 June, 2021
question_answer
2 Comments
In January, 2019 our CEO Luis Riu started a new project. Something that was a far cry from what he had done up to that point: his own section on the RIU blog. Since then, he has been sharing news, experiences, concerns, projects and adventures. It is a space where we have been able to get to know him a little more, as a businessman but also in some more personal aspects, like when he introduced us to some of his closest colleagues, and his daughter Naomi Riu.
Today we want to celebrate the fact that it's been just over two years since Luis Riu started to report the news and novelties in this space. That's why we've compiled some of the most successful posts in case you missed any of them. We've been checking out everything!
We couldn't start this compilation in a better way than with the emotional post dedicated to Ramón Arroyo who, more than just an employee, is part of the Riu family. They have experienced important moments together and we can say that he is a key figure for Luis and the chain, as he has worked with the three generations of the family and knows the house's philosophy like the back of his hand. And they understand each other without words. All of us who know Luis Riu understand why he has this special affection for Ramón and, as he himself said, "To think about Ramón Arroyo is to think about laughter, songs, whistled tunes and the scent of his cologne." This is undeniable, no one will tell you otherwise, and the truth is that everyone has a deep admiration and affection for him.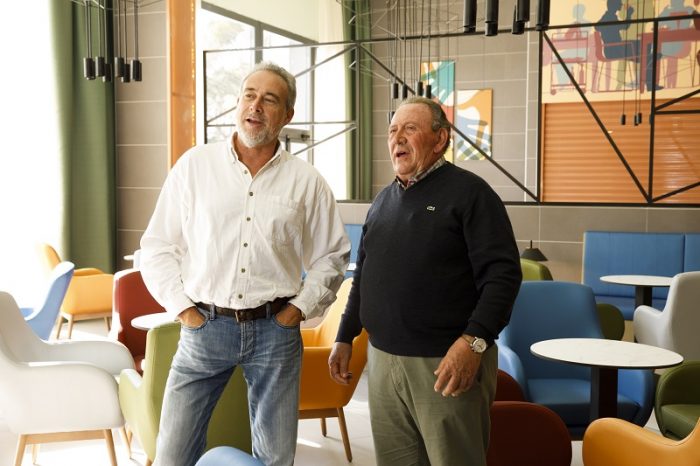 Without a doubt, another of the posts that left its mark on this section was the one about his sister Carmen Riu. Here we saw how the human and professional sides coexist on a daily basis and how each brings something unique to the family business, in perfect balance. The two siblings, who form the third generation of the family, told us what it is like to work together, their weaknesses and strengths, and emphasised that, above all, they are a family and greatly admire and respect each other. They also revealed one of their best-kept management secrets: extremely nimble decision-making is the key to success.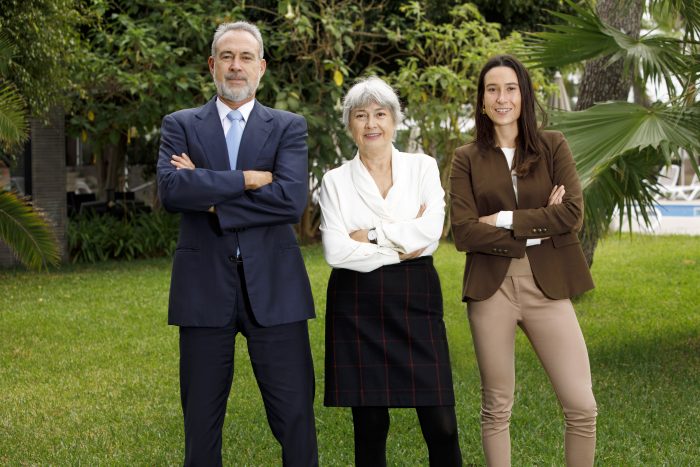 Luis Riu: What it's like spending half the year on the road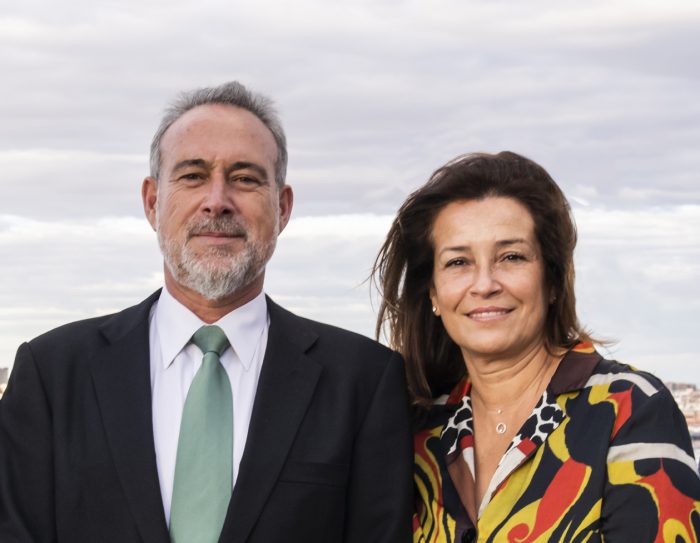 Little by little we have been getting to know more members of the family and, months after starting the blog, Luis Riu introduced us to his wife, Isabel Rodríguez. In this post he said: "I am incredibly lucky to have my wife by my side" making it clear that it was not easy as his work means he spends a lot of time away from Mallorca, his home, and that his wife's support has been essential throughout all these years. Together they have been a great team for over 30 years, during which time Isabel has kept her family together and has been involved in some of the company's greatest moments.
One of the greatest examples of Isabel's presence in RIU's history was, in fact, in one of his first posts in which he explained how RIU landed in the Maldives. He told us a funny anecdote about his wife on a holiday when they were finalising RIU's big project in the Maldives. Isabel was very surprised because she didn't believe it was going to be a "real" holiday, and she was right. Although this time it was a quick job and didn't take up too much of their time, letting them enjoy the idyllic destination. He also told us what the project was going to consist of and how his dream had come true after seven years of searching for the opportunity.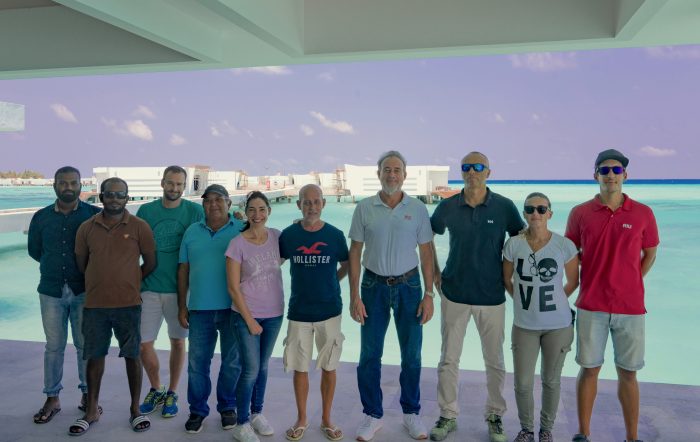 Luis Riu: "Today I am proud to introduce the woman in charge of Finance at RIU Hotels: my daughter Naomi"
One of the things his blog has let us see is how his life is shaped by the presence of great women. His sister, his wife, and his daughter, Naomi Riu, whom he has also proudly introduced in one of his most special posts. In this post we discover the great father-daughter team -she's a member of the fourth generation of the Riu family in the business– and how they coexist on a personal and professional level, something that is not all that easy. Naomi also explained how even the COVID-19 crisis had affected their working relationship: "In recent months we have locked horns much more than we have done in previous years. My father is a tough boss, he's very demanding. I understand his position, but now it's my job to be conservative and realistic. But for me, Luis Riu is the essence of RIU and, even when we fight, I still admire him."
Luis Riu: "Jamaica is one of the destinations that has brought me the most satisfaction, both personally and professionally"
After we had met his daughter Naomi, Luis Riu introduced his two sons: Luis and Roberto Riu. Taking advantage of the chain's anniversary in Jamaica, he told us that his son Luis trained at the Riu Reggae hotel in 2017, and Roberto, the following year, at the Riu Palace Jamaica. He made it clear that this place was a training ground for his two sons as "it's a complicated destination for expats. They all want to go to Mexico or Punta Cana for the language and the social life, because it's easier to adapt there." Even so, he made it clear that the two have fond memories of their time in Jamaica, where they found refuge in the family made up of the destination's staff and they still have friends from back then. And with Alejandro Sánchez, a friend and colleague of Luis Riu Güell and head of the chain's operations in Jamaica.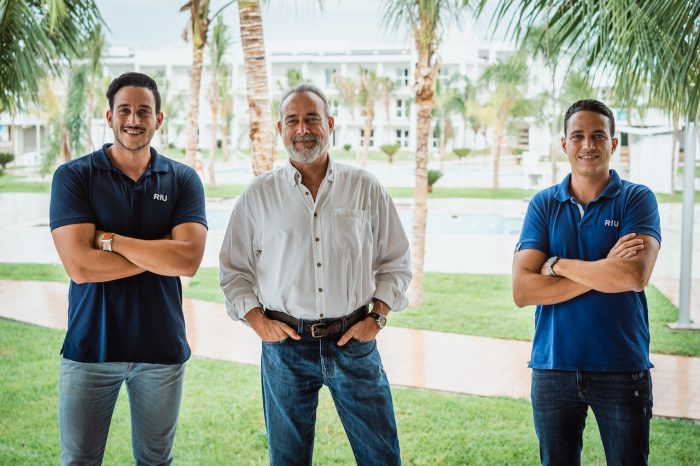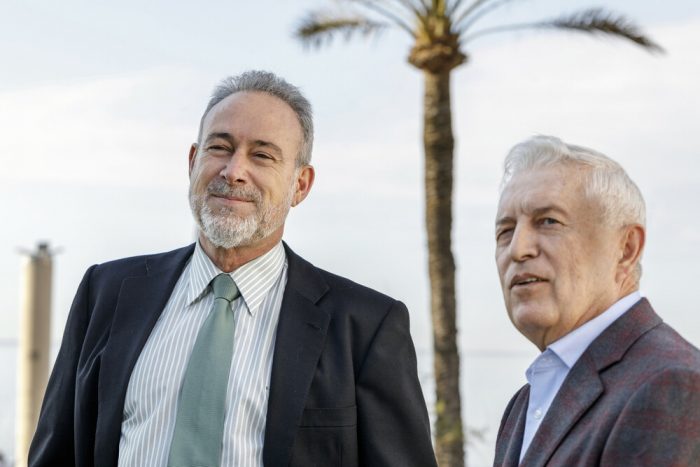 But in addition to his immediate family, Luis Riu has also managed to create a core group of some of his closest collaborators, who we have also begun to get to know through his posts. Just as he did with Ramón Arroyo, he dedicated a very special post to Rafael Expósito, the longest-serving employee of the RIU chain and who is now Director of Operations for the RIU group in Mexico. He has also worked with all the generations of the family and has experienced some very special moments in the chain. We were able to learn about his long career at RIU and, when we say that he is the longest-serving employee, we are not exaggerating. He started working at RIU in March 1971, 49 years ago, when he was just 14. Undoubtedly, a great example to follow and someone to whom RIU owes many of its successes.
In addition to getting to know the team around him, this blog has also been a space where Luis Riu has been able to report important news and take stock. One of the best examples of this is the post in which he assessed the impact of COVID-19 on the chain. During the months in which the hotels were closed, in addition to developing a Riu-specific anti-coronavirus safety protocol, many departments were running projects. He explained how some of these were a direct consequence of the health crisis, like the renovation of the Cleaning and Health and Hygiene areas, while others were made possible thanks to the time available as a result of the forced slowdown in the pace of work. And it is here where he presented one of the important projects carried out in the RIU Food area: the new experimental kitchen space created at RIU headquarters.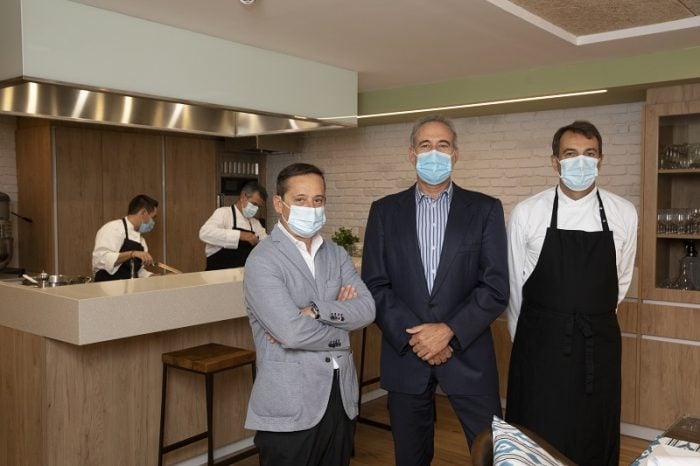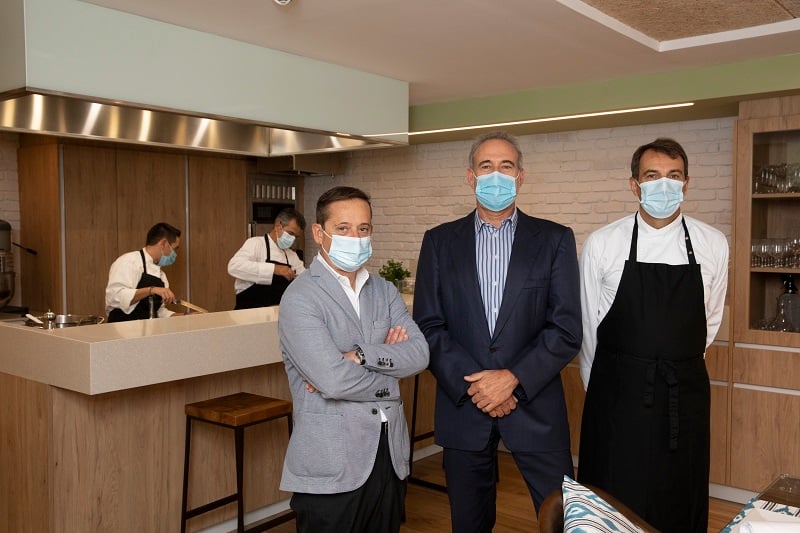 We were also able to meet two very important figures in this area, Carles Madrenas, the Managing Director, and Ignacio Álvarez, Director of the Food Department, whose work has been decisive in these months, during which they have also been dedicating their efforts to revamping the menus, focusing, as always, on your requests. In this post Luis Riu described the spirit of the chain as a small example of how the hotel company reinvents itself in the face of adversity and continues to work hard to improve despite the stumbling blocks it encounters along the way.
This is just a small selection of what Luis Riu has explained to us over the last two years, with a total of 24 posts. In these we have been able to get to know more about the history of RIU and the great team behind the scenes that is always working hard to make sure you have the holidays you deserve. This blog space is here to stay and has become an essential communication channel both for the employees and guests, where it is easy to see that there is a lot of truth behind the expression "We are a family". Stick around to keep discovering all the news and the next steps of Luis Riu in 2021 at first hand!