Merry Christmas!
date_range 21 December, 2017
question_answer
Leave your thoughts
We know you love Christmas just as much as we do. So, year after year, we decorate our hotels so that when you arrive, you are filled with the Christmas spirit we feel in our hearts.
chevron_leftchevron_right
Another hotel with wonderful Christmas decorations is the Riu Don Miguel. If you visit our Solidarity Market in favor of "Asociación Pequeño Valiente Niños con Cáncer" in our lobby, you will have the opportunity to admire the Christmas tree with recycled material made by our high valued hotel staff. Cans of oil, tomato, pickles and olives make up the top of the tree that is supported by wooden boxes that simulate the trunk and is decorated with Christmas packages.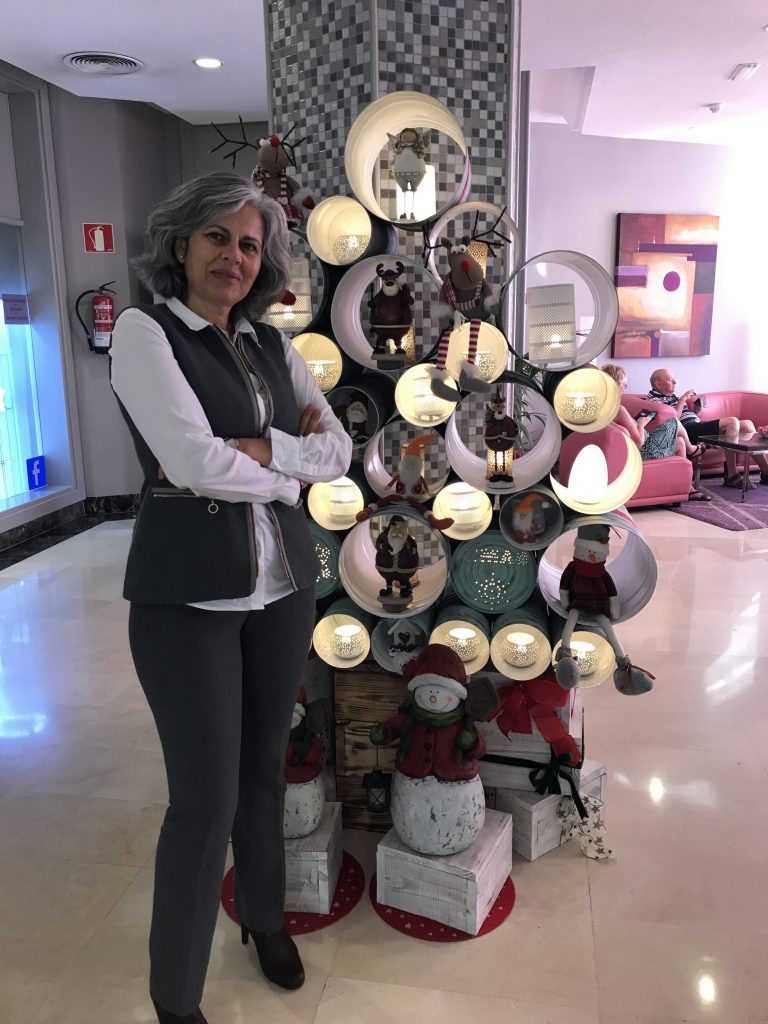 And, this year Santa came a few days early and left this gift on our blog… our Christmas greeting video!
We strive to continue improving so that you can enjoy the best facilities and the latest amenities each time you stay with us. You and the rest of the guests that stay at our hotels deserve it, because, thanks to all of you, the RIU Hotels family grows year after year, and we can never thank you enough.
To you and yours, from all of us: Merry Christmas!