The Riu Palace Antillas building celebrates its 40th anniversary
date_range 29 December, 2017
question_answer
4 Comments
At RIU we love anniversaries, and today we want to celebrate with you the 40th anniversary of the building that houses one of our hotels in Aruba: the Riu Palace Antillas. In 1977, it opened its doors as the Aruba Concorde Hotel, and today, 40 years later, some of the original employees of that hotel still work there. To observe this anniversary, we wanted to share with you the stories of two of its employees who have been working at the same place for four decades: Freddy Molina and Leo Tromp, who received an award from the hotel director, Juan Blanco.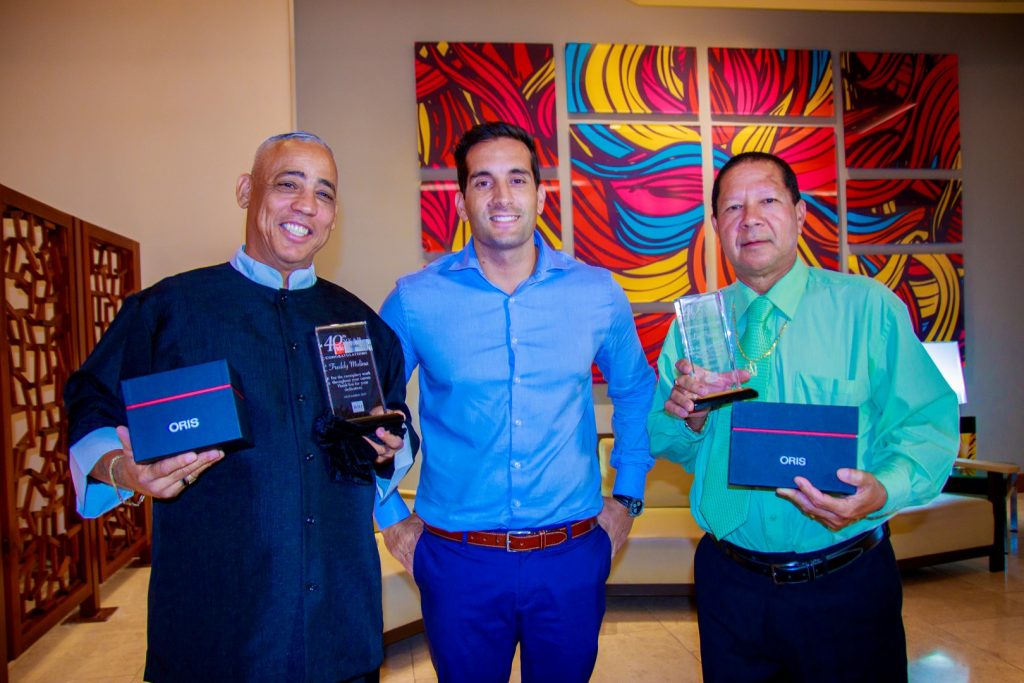 Molina is the Assistant Beverage Manager, and Alfonso Ariza, the Beverage Manager, tells us that the veteran employee at the Riu Palace Antillas is "a wonderful person, dedicated to service and a example for everyone to follow". Freddy Molina says he is "thankful and happy" for the opportunity to continue working there that RIU Hotels gave him when it acquired the building.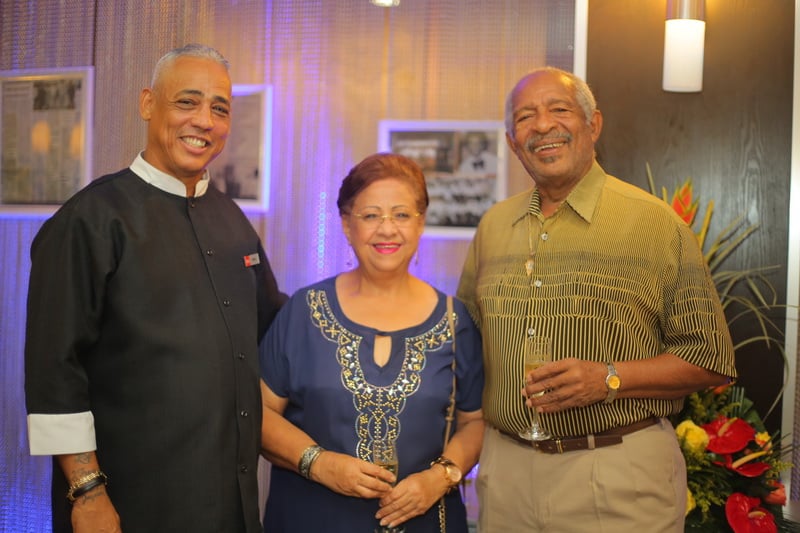 Tromp, for his part, is a maintenance worker and also has 40 years of service in the Riu Palace Antillas building. The Assistant Maintenance Manager, Carlos Márquez, has nothing but good things to say about him. "He's a professional and an expert on all types of maintenance". About his long service at the hotel, Márquez says that "Leo Tromp knows this building better than we do".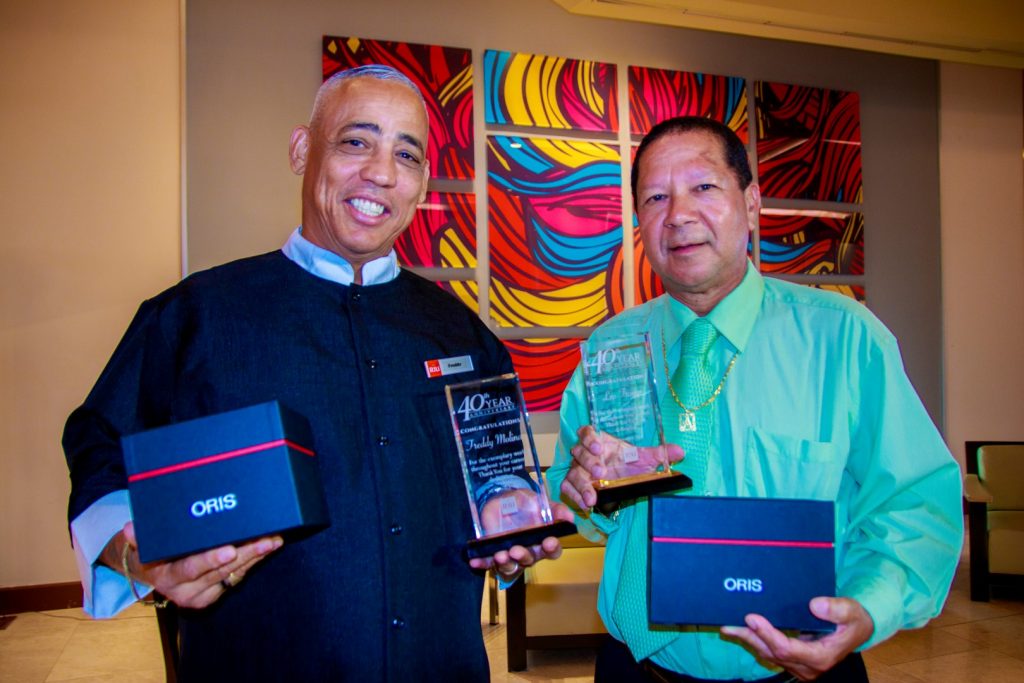 Tromp himself has many memories of his early days at the Aruba Concorde Hotel and the years since. For him, there were good years and years that were not so good, but he kept working there for 40 years in the same building and loves it: "Everyone says that I help them, but the best part is that at the same time they're learning with me".
To celebrate the 40th anniversary of the building, the Riu Palace Antillas held an exhibit with photographs of the hotel in different years to show the evolution of the building over these four decades. And, given the importance of the event, the local media covered this very special date for us and published an audiovisual piece about it.
Since its arrival in Aruba 10 years ago, RIU Hotels hasn't wavered in its commitment to growing alongside Aruban society. In 2007, we opened the Riu Palace Aruba, and just seven years later we renewed our commitment to this marvellous destination with the opening of the Riu Palace Antillas.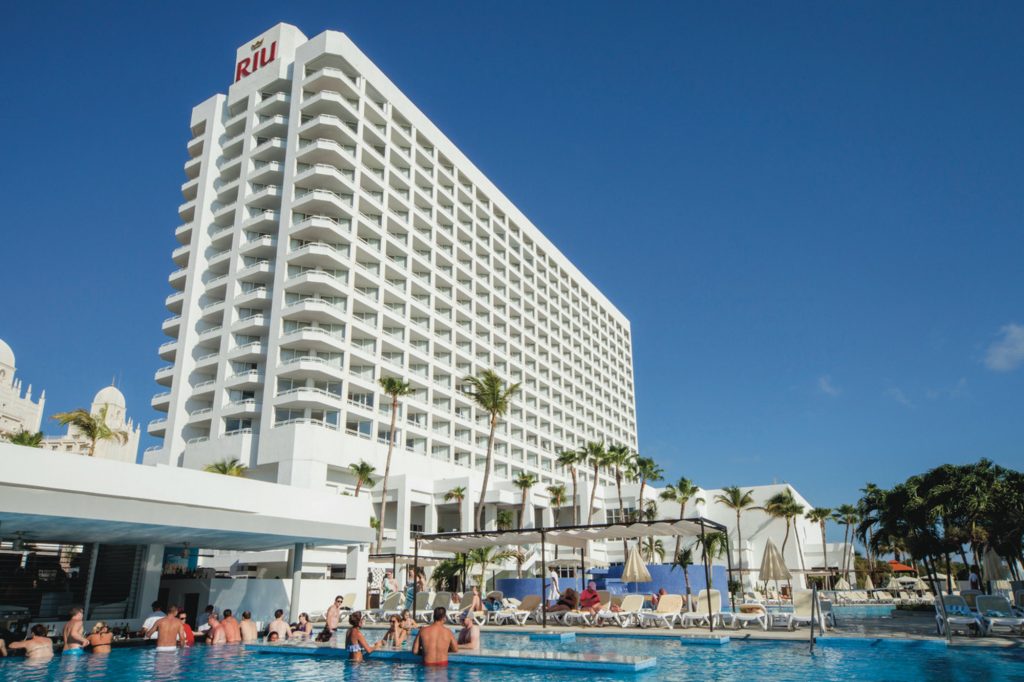 For our part, we will continue working hard to provide the best service in our hotels in Aruba and to keep making history with our employees and, naturally, also our guests. Thank you for staying with us!