Prepare a delicious Portuguese-style scabbardfish with banana
date_range 13 May, 2016
question_answer
2 Comments
Today we've gone as far away as Portugal to bring you a recipe for a delicious speciality of Madeira: scabbardfish with banana. You read that right: fish with banana. With this incredible Portuguese fusion, your dinner guests will be as surprised and delighted as our guests at the Riu Madeira when they first try the same dish prepared by the hotel's chef, Pedro Moreno.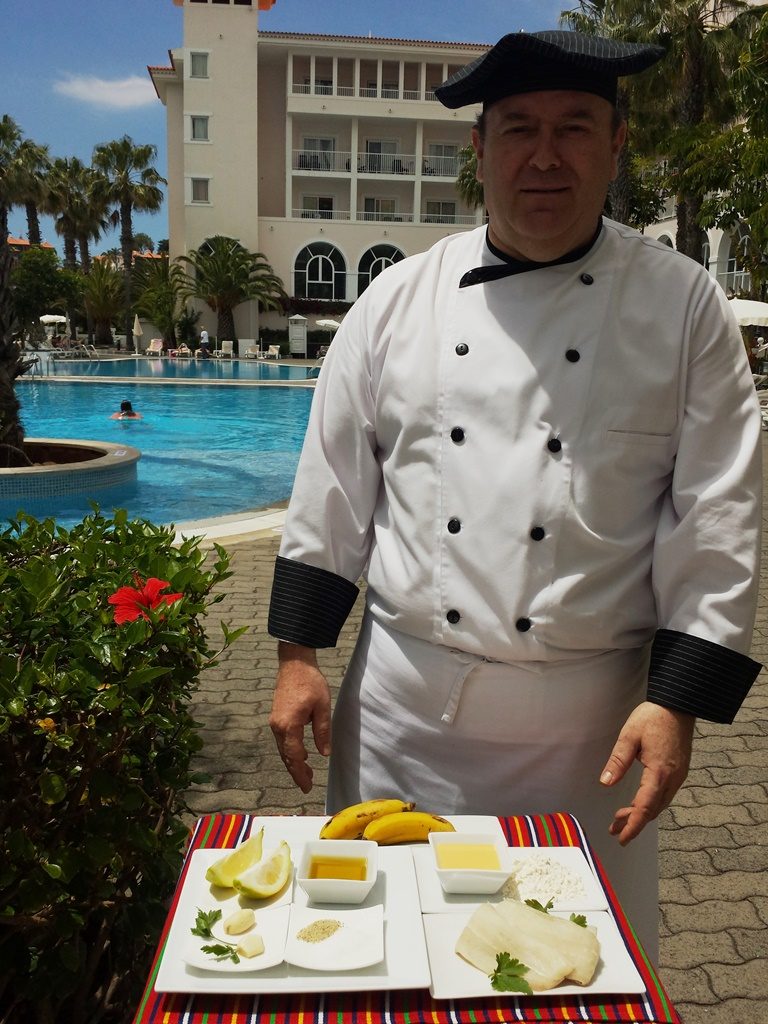 Black scabbardfish is a species that mainly lives in the depths of the Atlantic ocean. Interestingly, it was already being fished in Madeira in the 14th century using the artisanal method known as longlining. The fishing village of Câmara de Lobos, with its lovely natural harbour, is where this species is fished the most on the island.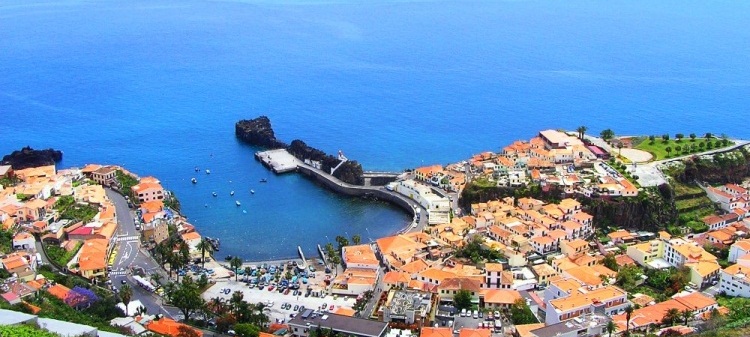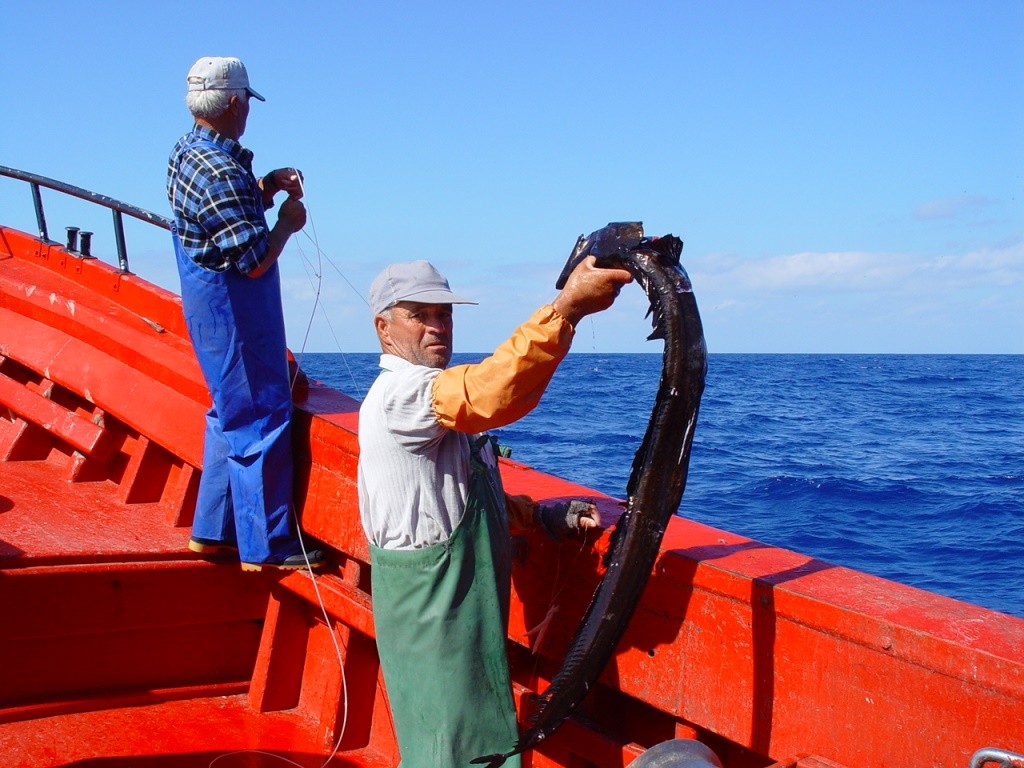 There are numerous traditional recipes and other more contemporary ones, but the best-known one without a doubt is scabbardfish with banana.
Ingredients for four people:
4 scabbardfish fillets
Lemon juice
Salt and pepper
1 clove of garlic.
Flour
1 beaten egg
2 bananas
Chopped parsley
Let's go! First, season the fish fillets with lemon juice, salt, pepper, and chopped garlic. Set them aside and prepare two bowls, one with the flour and the other with the beaten egg.
Pour safflower oil in a frying pan and let it get hot. Roll the fillets one by one in flour and then dip them in the beaten egg. Fry them until they are golden brown and put them on a paper towel to drain off the excess oil.
Next, peel the bananas and cut them in half lengthwise. Also roll these in the flour and dip in the egg. Fry them quickly until golden brown. Drain them on the paper towel as well.
Then place the fillets on a tray or plate and put a piece of fried banana on top of the fish. Sprinkle with chopped parsley and serve with sautéed potatoes and cooked broccoli, for example. That's it. And as they say in Portugal: bom apetite!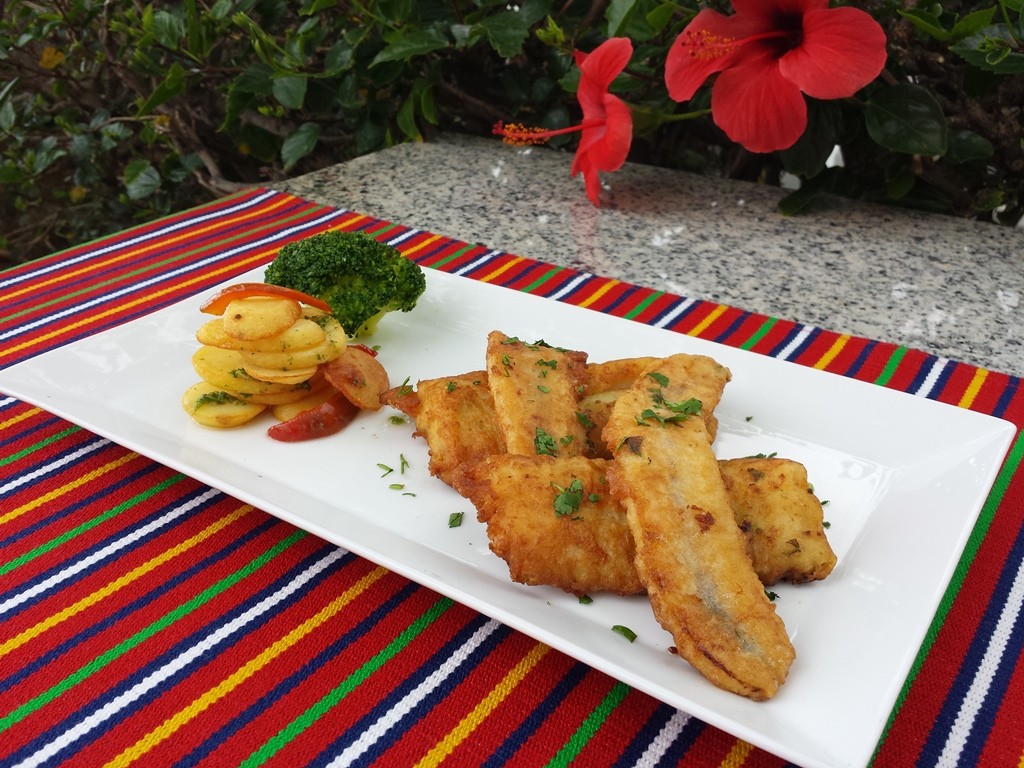 In RIU Hotels & Resorts, we hope you enjoy this delicious dish which we're sure you're going to love. It's a very easy recipe that chef Pedro Moreno wanted to share with you. He has been the chef of the Riu Madeira Hotel since 2002. And the hotel's cuisine is still evolving today along with his team.