They got married at RIU and celebrated by sharing with Jamaican children
date_range 17 May, 2016
question_answer
2 Comments
Today we want to share a very touching story with you. The main characters are Mick Guymon and Lindsay Elliot, a bride and groom who decided to get married at the Riu Montego Bay Hotel after a five-year engagement.
The unusual thing about this story is that the couple was very clear about not wanting any wedding gifts for themselves. So they asked their guests to make all the gifts for needy children. Before arriving in Jamaica, they asked for the hotel's help in finding a school to which to donate the gifts. "When our invitations went out, we stated no gifts, instead bring something to donate or leave what you bring. People were really surprised", said Lindsay.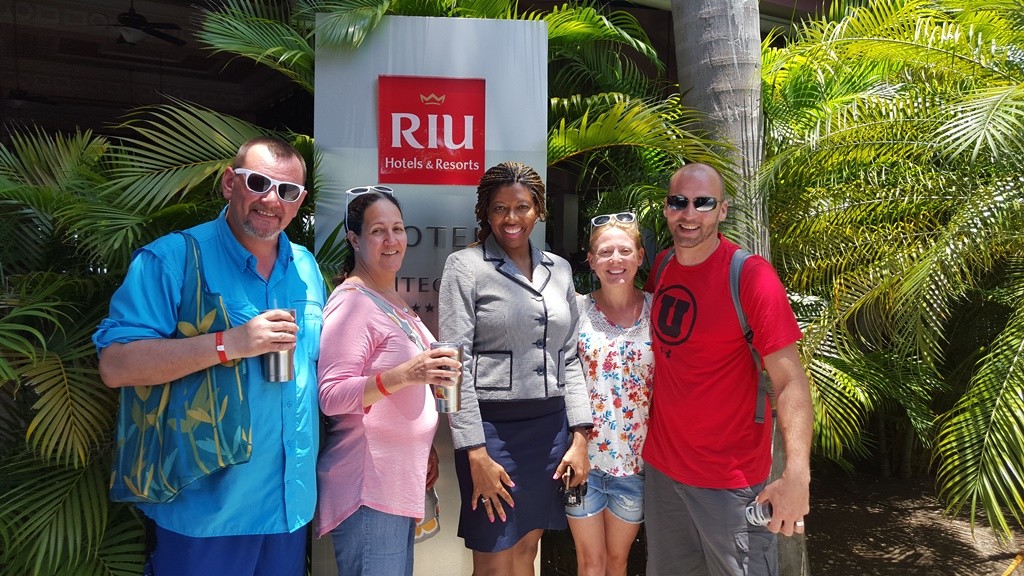 RIU Hotels & Resorts suggested the Hammersmith Preparatory School in Bounty Hall, Trelawny. A small primary school where children between six and nine study a range subjects.
Touched by the couple's gesture, the RIU sales director in Jamaica, Angella Bennet, also made a donation. "Once they expressed interest in finding a community to donate to, we assisted in finding a school in need." RIU arranged for the wedding party to go and meet the children of the school, and provided transportation for the large group of solidarity-minded guests who were travelling with their gifts.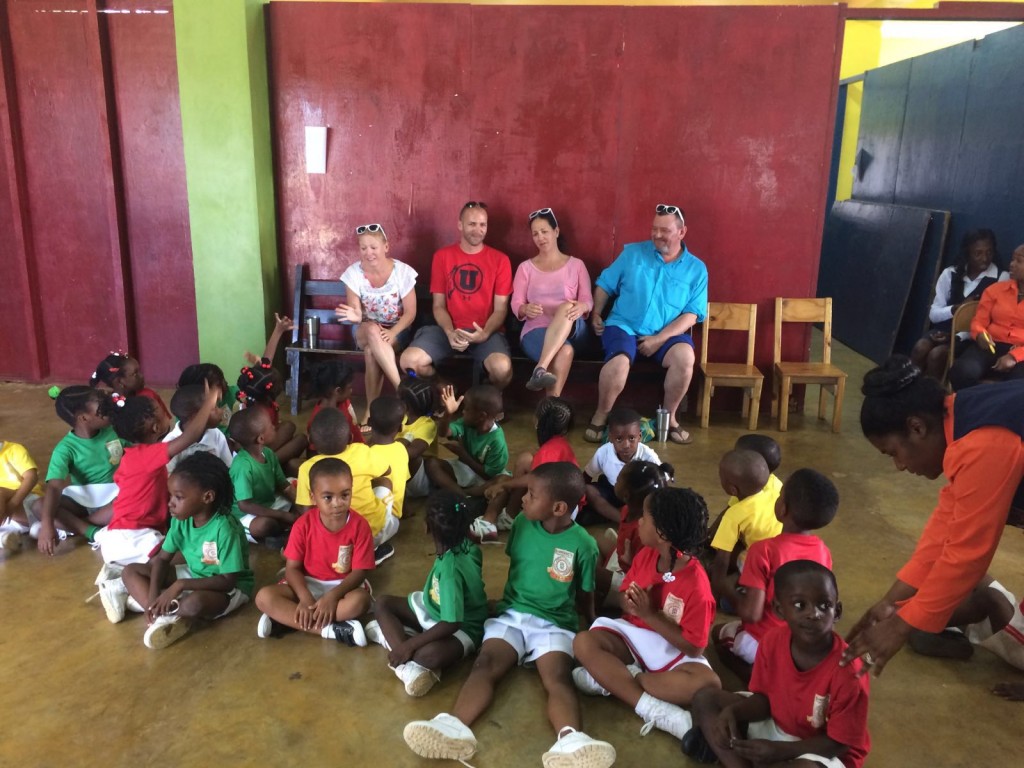 There were 36 guests who didn't want to miss such a special celebration for anything in the world, and they came from all over: London, India, California, Utah, Arkansas, Missouri, and Florida. The children received gifts of all types: medicines, vitamins, clothing, books, iPads, toys, even a water purifier. To show their gratitude, the students sang songs, recited poetry, and performed a dance in the visitors' honour.
"What they did brought tears to our eyes. So much talent concentrated in one area. We were pleasantly surprised by the outpouring of joy. What was expected to be a one-hour visit turned into three hours", said Mick.
"We go to Croydon in the mountains, Blue Hole, and we have met a lot of locals, whose average income is shocking. Some people are earning US$57 per week, yet remain happy", said Mick.
The couple, who currently resides in Fort Lauderdale, Florida, said that the Hammersmith students and RIU's staff made their wedding in Jamaica a dream come true.
All of us at RIU are touched and fascinated by this story. We hope it serves as an inspiration for many other couples. We warmly wish them many years of happiness and thank them for having made us part of this great story.