Punta Cana: one of the most complete paradises in the Caribbean
date_range 24 July, 2018
question_answer
Leave your thoughts
If you still haven't chosen a destination for your next holiday, here are a couple of clues about a unique place: crystalline turquoise-coloured waters, white-sand beaches, Caribbean climate, aquatic spots, merengue… Still haven't figured it out? Yes, it's Punta Cana! It's one of the most complete destinations you'll find and a Caribbean paradise par excellence without a doubt. Discover it!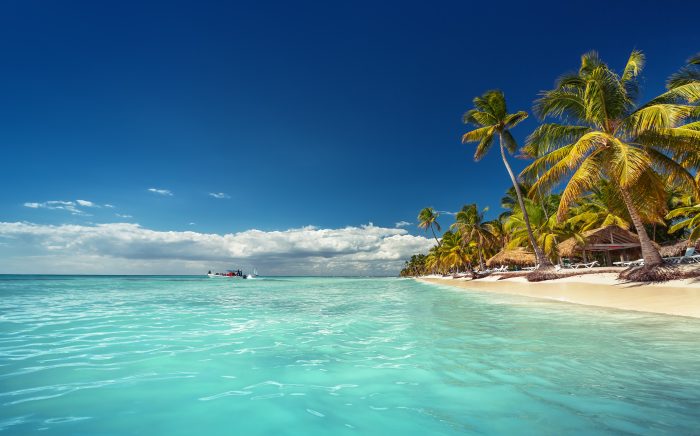 The beaches of Punta Cana are the envy of many destinations, as they offer everything you could want on the seashore: clean, transparent water, sparkling white sand, and the balmy, relaxing climate of the Caribbean. We recommend that you visit Arena Gorda beach, where you'll not only get to enjoy everything this idyllic beach has to offer but also to have fun at our resort in Punta Cana (and within it, our Splash Water World). If you step outside this zone and visit Costa del Coco, between Bávaro and Punta Cana, you'll find a beach over 60 km long with perfect conditions for windsurfing.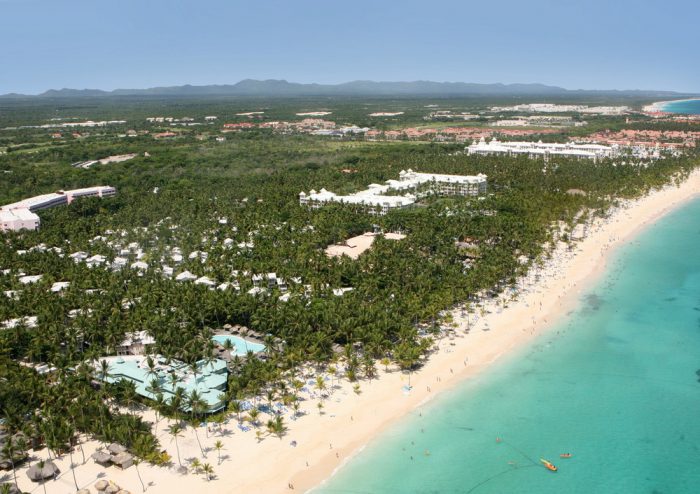 In addition to its heavenly beaches, Punta Cana and its surroundings offer many unique spots to explore. One of them is Saona Island, which you can get to by taking an excursion on a catamaran or speedboat. It has beautiful beaches, jungle, mangroves and a few picturesque fishing villages.This spot is ideal for fans of snorkelling, because under the waters surrounding Saona Island, the marine flora and fauna and the combination of their colours with the coral are a gift for the eyes.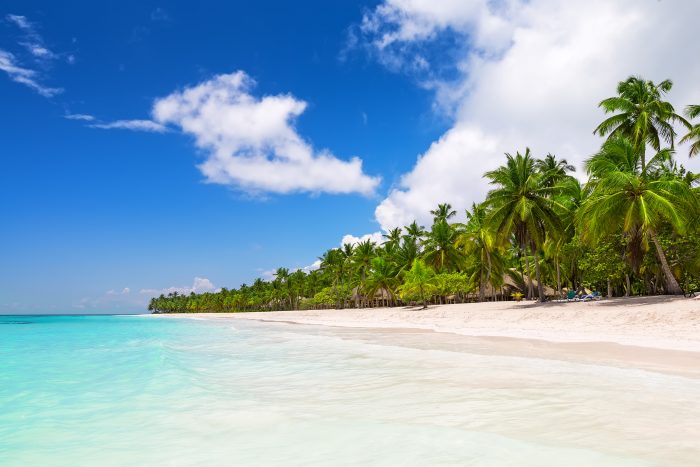 Another sight you have to see, for its rich historical legacy, is Santo Domingo. The capital of the Dominican Republic was the first place Europeans settled when they arrived in America, and this city was initially known as the 'Gateway to the Caribbean'. History buffs and especially curious people can go see the original layout of the city (reconstructed in another location after a hurricane in 1502) and a good part of its defensive wall, something that is still visible in the Colonial Zone, which was declared a UNESCO World Heritage Site in 1990.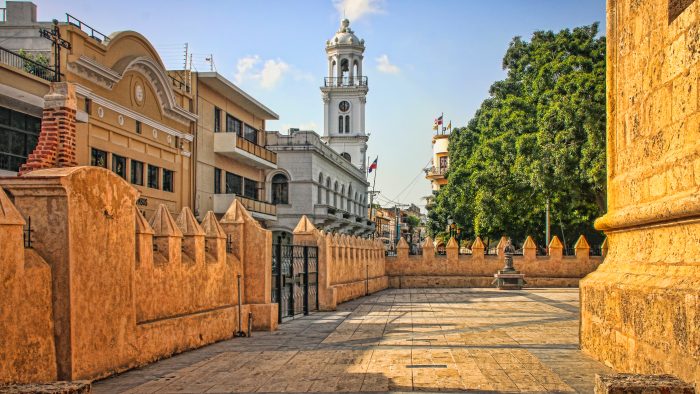 In addition to offering these emblematic places and world-class beaches, Punta Cana always satisfies the appetites of those who visit it, thanks to its rich gastronomy based on fish, seafood and excellent fruit (the Dominican banana, no matter how prepared, is delicious). What are you waiting for to discover this paradise? Don't think twice. Book now at one of our seven hotels in Punta Cana. See you soon!