RIU has prepared 5 'must-do' activities in Punta Cana!
date_range 26 March, 2019
question_answer
6 Comments
Imagine your next trip amongst coconut and palm trees on a white sandy beach lapped by turquoise waters just like those in Punta Cana. This is the idyllic destination we are going to tell you about in this post. It is a jewel of nature located in the Dominican Republic, home to the best beaches in the world and somewhere you don't have to worry about the weather when you plan your trip. It has an ideal climate.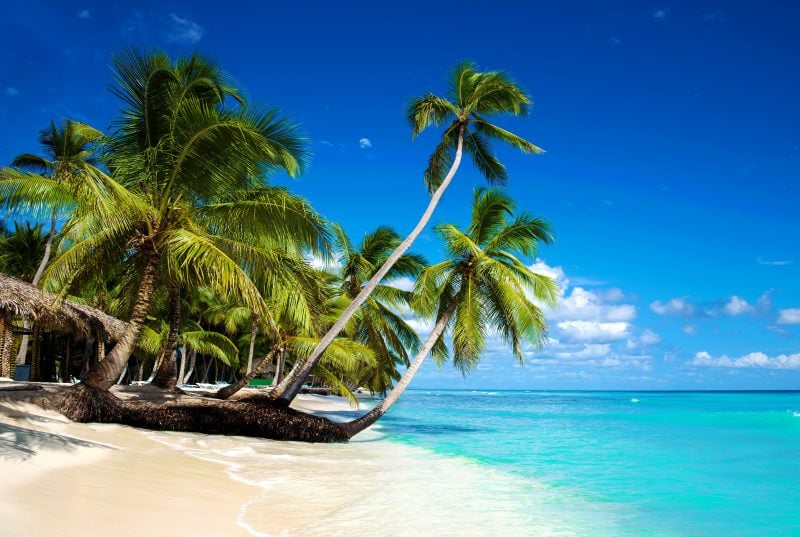 What hotels are there in Punta Cana?
RIU Hotels & Resorts have six hotels offering a 24-hour all-inclusive service in this paradise of relaxation and fun:
Riu Palace Bavaro
Riu Bambu
Riu Palace Punta Cana
Riu Naiboa
Riu Palace Macao
Riu Republica
With their beachfront locations, these hotels provide a multitude of facilities that are bound to make your holiday a genuine adventure. You certainly won't be bored! Visit our website and choose the one that best suits your needs.
Five things to do in Punta Cana with RIU
1.       Splash Water World
This is a water park you have access to if you are staying in any of the RIU hotels located in Punta Cana.  There are numerous activities available in this space, all designed to ensure that children and adults alike have a great time during their holiday. There is something for everybody among the attractions. We suggest you spend a full day in this fun environment where you will find a total of six swimming pools and the following attractions:
Open body slide
Body Bowl
Aquatubo
Kamikaze
Aguaracer
Stuka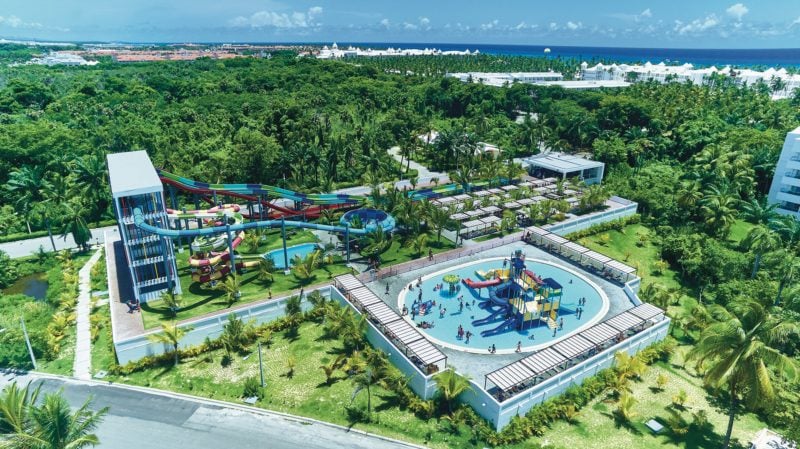 To take advantage of Splash's attractions, the minimum height is 1.20 m.
2.       Scuba diving, windsurfing and kayaking
Would you like to explore the ocean bed? Another characteristic of the RIU hotels in the Dominican Republic is their enthusiasm for scuba diving. Among their activities, the hotels offer scuba diving initiation classes free of charge after which there is an additional charge to go diving. Snorkelling equipment is also included free of charge as another activity possibility.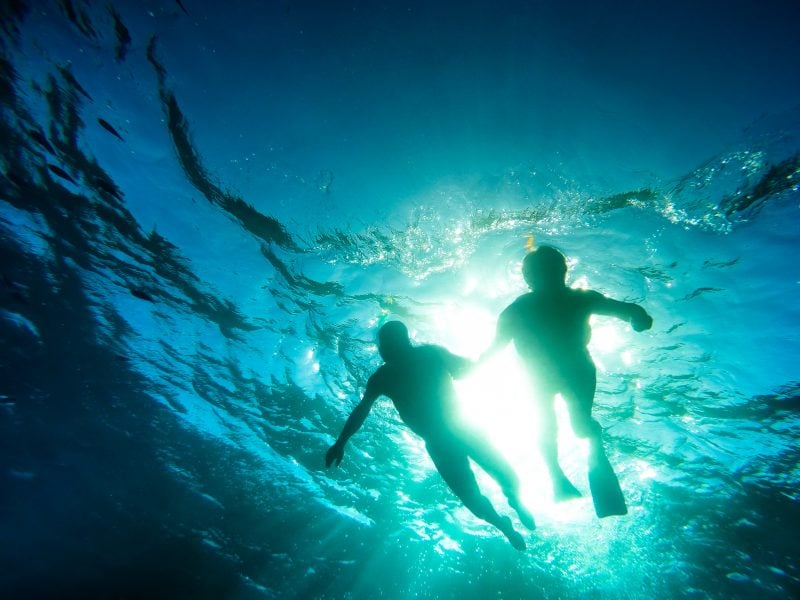 During your time with us you will discover the beautiful ocean bed full of coral and the myriad tropical fish typical of Caribbean waters. You are sure to be amazed.
You will also be able to enjoy other water-based activities such as windsurfing and kayaking, sports that add the spice of adventure to your stay with us. How can you refuse?
3.       Riu Pool Party
You still don't know what these are? They are extravagant themed pool parties full of music, performance and spectacle. Anyone staying in any of our hotels qualifies to go to the renowned Riu Pool Parties for which we have created a customised set-up in a separate area. The parties are based on a number of different themes that change according to the day of the week
JUNGLE PARTY
PINK PARTY
WHITE PARTY
NEON PARTY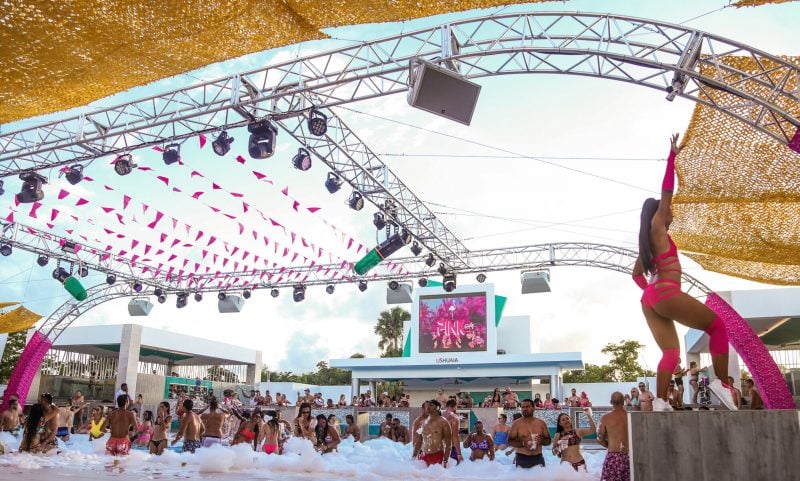 They last for approximately two to three hours, a time during which you are bound to have a great time in that each theme creates a completely different atmosphere. You won't get tired of them even if you go to every one! Take full advantage of this opportunity because there are very few destinations that benefit from the Riu Pool Parties where local and international DJs will have you blissfully dancing the night away in this unique venue.
4.       Cuisine
Don't worry, we haven't forgotten your stomach! We know you take great care of it which is why we are going to recommend restaurants in some of our hotels where you are sure to enjoy delicious delicacies.
At the hotel Riu Bambu you can enjoy a sumptuous meal at Kulinarium with a menu featuring gourmet ingredients. The main dining rooms of all our hotels offer a wide range of tasty dishes thanks to the buffet which includes some of the region's speciality dishes.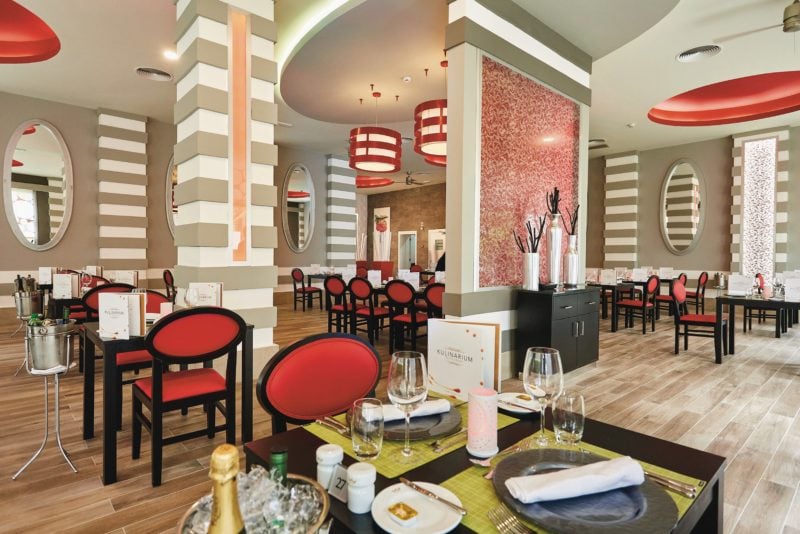 Finally, for those staying in one of our Palace category properties, such as the Riu Palace Punta Cana, we recommend our Krystal restaurant serving tasty fusion cuisine which leaves nobody indifferent.
This is just a small selection of all the options available in our various properties. You can be sure of enjoying a wide choice of varied menus if you stay with RIU, but there is so much more awaiting you!
5.       Night life
Taking advantage of the sun's rays is a must in this destination, but let's not forget that you are on holiday and don't have to get up early!
RIU provides the chance to go to various shows with live music, performances and entertainment created specifically for you to have a great time every day of your stay.
If you start to really get into party mode then why not visit the nightclub located just a few metres away from the hotels? Entrance is free for RIU guests. Why not experience what an authentic Dominican Republic party is like?!
This post on five things to do in Punta Cana with RIU has come to a close. How did you like our suggestions? As you can see, our hotels can offer everything you need to visit Punta Cana and take a well-deserved break. We hope to see you enjoying all these activities very soon and that we are able to bring out your most adventurous side. Everything is ready – all we are missing is you!