RIU is so much more than a hotel chain
date_range 11 October, 2019
question_answer
14 Comments
Since RIU's founding back in 1953 many people have gradually joined our ranks and we have now become one big family. This is thanks to our employees who ensure that everything runs smoothly. All of them are important to us. Without them, this chain would not be what it is today. We are united by our customer service-driven philosophy, with everyone pursuing our common goal of ensuring that you enjoy your stay with us.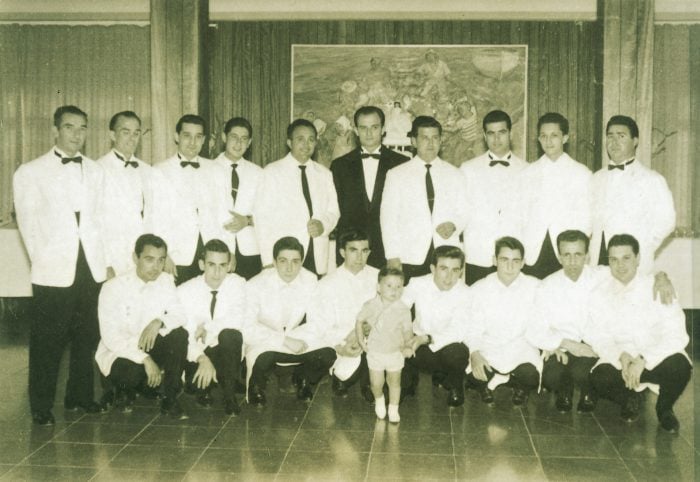 Chambermaids, receptionists, chefs, waiters and so many more people! They have all joined forces to help transmit all of RIU's values to the maximum extent possible. That is why this post is dedicated to each and every one of them, including those who have been with the chain for many years and also more recent arrivals. We want them to feel special, because together we are all part of something really special.
Our employees are extremely important to us
Behind every employee is a story, a life, something special that has led them to form part of the chain. This is why we want to tell you the stories of two people who have worked for many years at RIU and who we hope will stay for many more.
Josefa Torres and her passion for her work
We want to introduce you to Josefa Torres, better known as Pepi. She has been spent more than 29 years at RIU as a chambermaid in various hotels. Josefa describes RIU as a school which she started working in from a young age and today she applies all her knowledge to her work in the Riu Palace Palmeras hotel.
Josefa emphasizes that what she most likes about RIU is " making guests feel at home" and for her "the most important thing is to deal with guests with a smile and with courtesy" and in this way she "feels satisfied that they are enjoying their holiday and lots of them want to come back". For Pepi, they are "like family" to her.
She is someone who, with her smile and her daily passion for her work, provides that extra something for RIU. We hope she continues to share her cheerfulness and strong work ethic with all of us for many more years.
Lucía Murillo's story
Another fantastic example of a RIU chain employee is Lucía Murillo who has worked with us for over 25 years. She started out in the kitchen, as an assistant and finally as a bar and restaurant waitress. She has also worked in six of the chain's hotels, a sure sign that she understands our philosophy to perfection.
Lucía currently works in the Riu San Francisco hotel and continues to apply the philosophy of service that she has learnt over the years. As she herself states, "the guests are the most important thing for me" and she applies this every day in her work.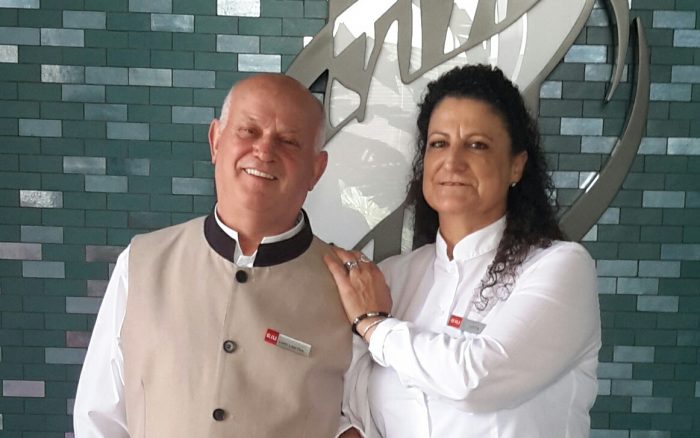 She fondly recalls working with Doña Pilar, the mother of RIU's current CEOs, and how one day, while preparing the opening of the Riu Caballero hotel, she gently scolded her and told her to come down from where she was watching planes go past, something which was completely new for this recent arrival from Cordoba. This is the same hotel in which she met a handsome waiter who is now her husband and who retired last year.
All our employees have a name and a story to share with us. For each one of them, every guest is special and for the chain they all form part of the family. We are proud of their daily work and how they apply the chain's ethos. They make sure that your holidays are a truly special event. Let's raise a toast to each and every one of the members of the RIU team.