Learn about all the water sports you can enjoy in the Caribbean with RIU!
date_range 8 October, 2019
question_answer
Leave your thoughts
The Caribbean is one of those destinations that everyone loves, thanks to its location and setting as well as its climate. It is also the perfect place for water sports enthusiasts to continue doing what they love during the colder months of the year. RIU has teamed up with ScubaCaribe to offer you several options so you can indulge your passion for water sports.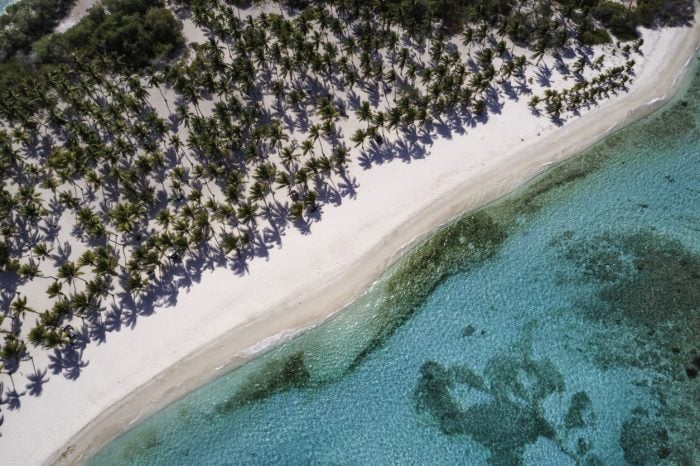 Whether you are completely new to water sports or already have plenty of experience, we encourage you to visit the Caribbean with RIU and let yourself get carried away by its warm waters. It is an alternative way of being a tourist and getting to know a destination: experiencing its waters and the seabed which has so much to teach you. We are going to show you three Caribbean destinations where you can enjoy these activities. You are going to absolutely love them!
Three destinations where you can do water sports with RIU
1.      Dominican Republic
Our last stop in the famous Punta Cana in the Dominican Republic. In addition to its famous beaches and dream holidays, this area has enormous potential in terms of water sports, but above all, it has a spectacular seabed that you cannot afford to miss. This is why ScubaCaribe is offering you the chance to go diving and discover the species and hidden treasures at the bottom of the seabed in these idyllic beaches in Punta Cana.
Where can you stay with RIU in Punta Cana? At Riu Bambu, Riu Naiboa, Riu Palace Bavaro, Riu Palace Macao, Riu Palace Punta Cana and Riu Republica.
2.      Jamaica
This is one of the locations which best represents the beauty of the Caribbean. One of its main qualities is its relaxed environment where you can do water sports such as diving. Discover Jamaica's seabed with ScubaCaribe!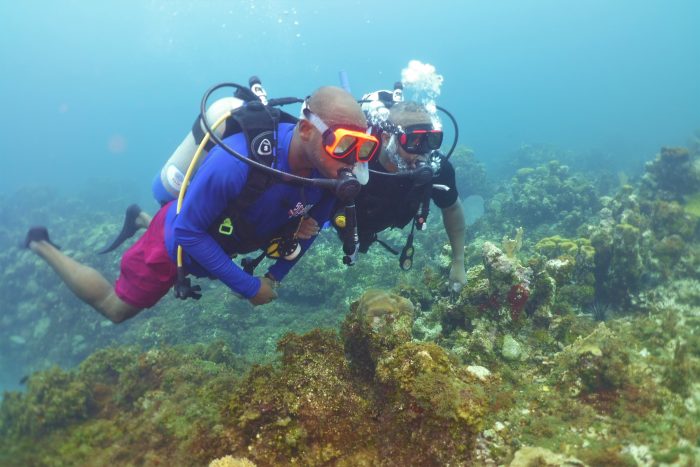 You can also slide across the surface of the sea by catamaran, kayak or pedal boat. The truth is that you are will end up trying everything if you decide to come to Jamaica with RIU to enjoy the water sports.
If you come to Jamaica you can stay at one of our six hotels: Riu Montego Bay, Riu Palace Jamaica, Riu Negril, Riu Palace Tropical Bay and Riu Ocho Rios.
3.      Costa Rica
We are now going to move on to Costa Rica and specifically to the province of Guanacaste. This is a tourist destination which boasts unsurpassable natural beauty. Discover the heavenly beaches and forests which will transport you to the jungle itself. On top of that, in this idyllic setting you can go diving or kayaking while soaking up the beautiful scenery.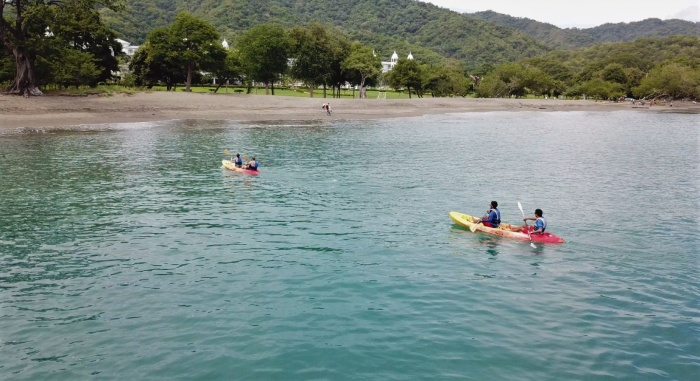 In Guanacaste you will find the Riu Guanacaste and Riu Palace Costa Rica hotels.
What do you think about these activities? We want you to come and experience an authentic water sports adventure with RIU in the Caribbean. We don't want you to miss out on this opportunity! We'll be waiting for you!