RIU launches two hotels in the Maldives!
date_range 28 May, 2019
question_answer
9 Comments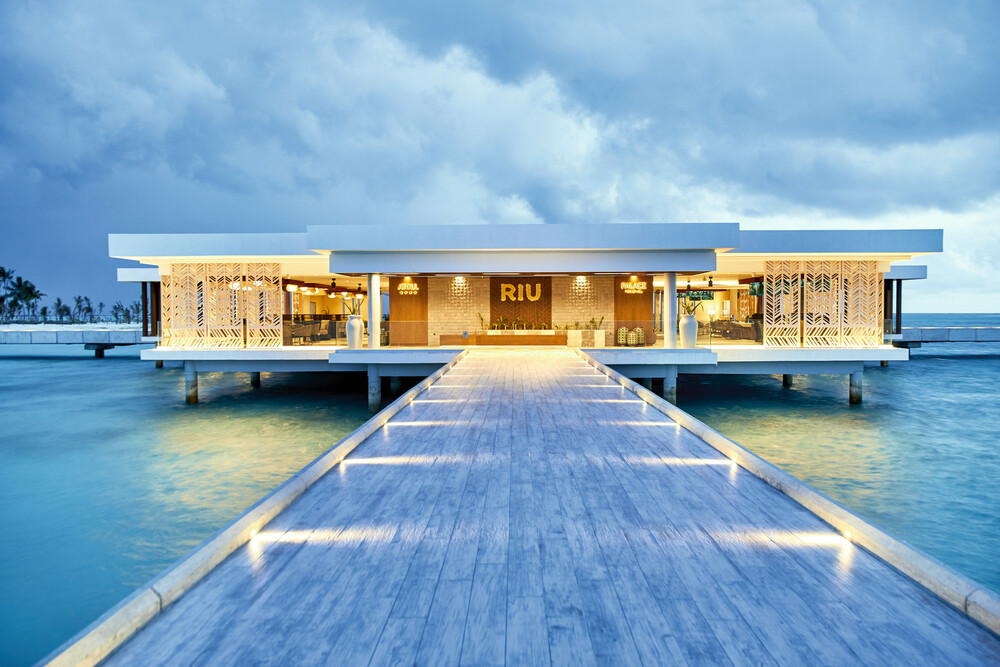 Something we have been telling you about for so long has now become a reality. The hotels Riu Atoll and Riu Palace Maldivas are now both open and ready to ensure that you enjoy your holidays to the full. It's not just because they are ours, but the result is truly spectacular and will leave you speechless.
We are especially happy as it is now two years since we started this project with boundless enthusiasm for a challenge that we have more than successfully overcome. It is a very special destination given that we have been wanting to open here for a very long time – and what better way to do it than with two hotels?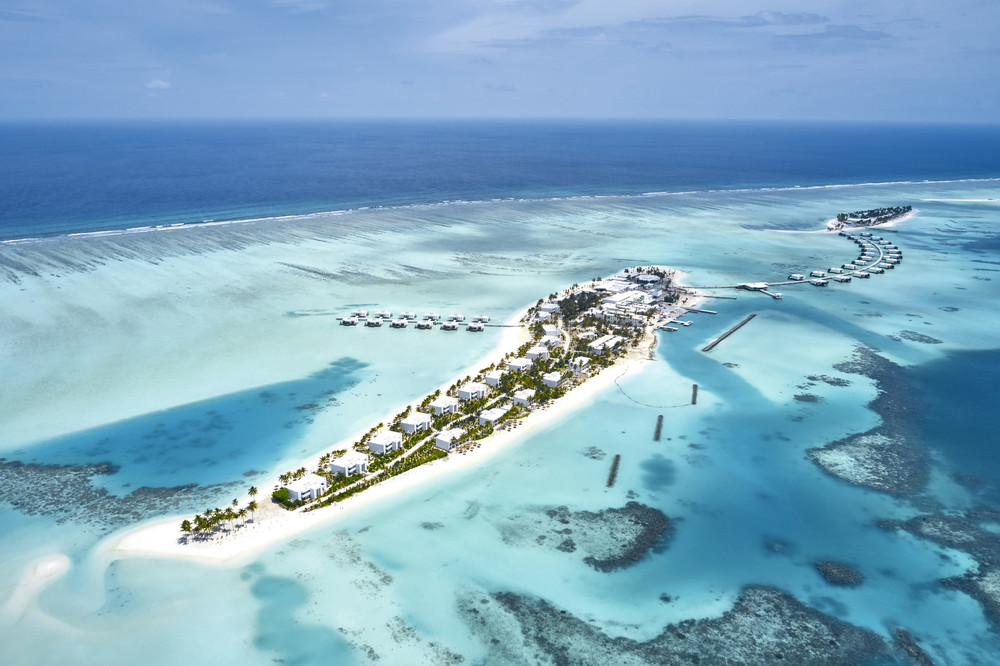 We also wanted to highlight the fact that the Riu Atoll opened on time and that the Riu Palace Maldivas was three months ahead of schedule. Both properties are now welcoming guests and everything is working perfectly. This is something we achieve with all our hotels which is a source of great pride for us.
This post is special in that we can finally show you the final result. Don't miss it!
What are the new hotels like?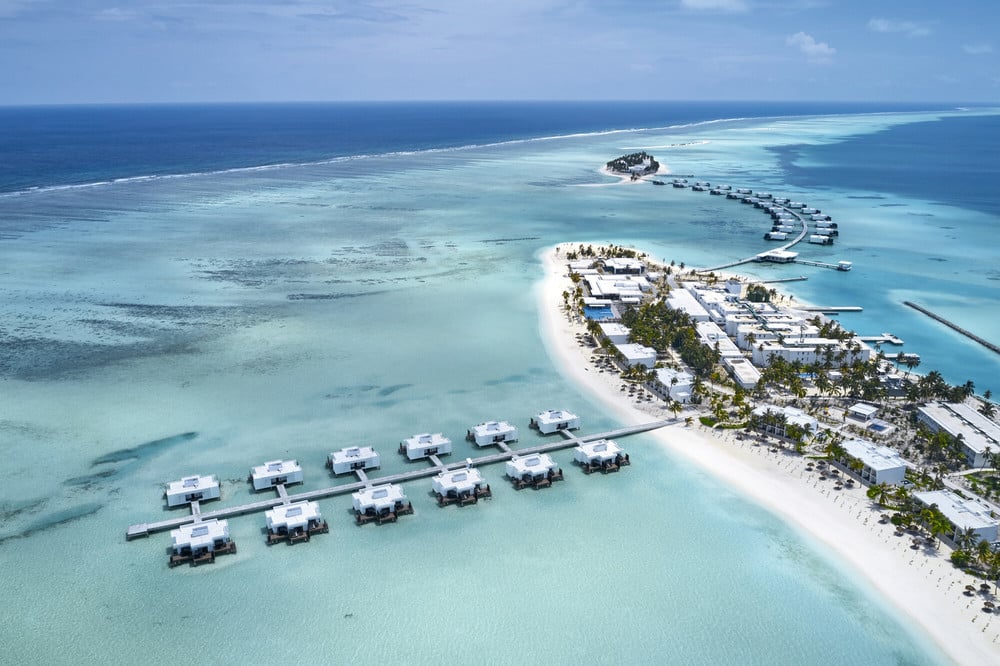 These new hotels are situated on two different islands that we have linked together by means of a spectacular walkway over the water, along which 72 suites belonging to the hotel Riu Palace Maldivas are positioned.
Riu Atoll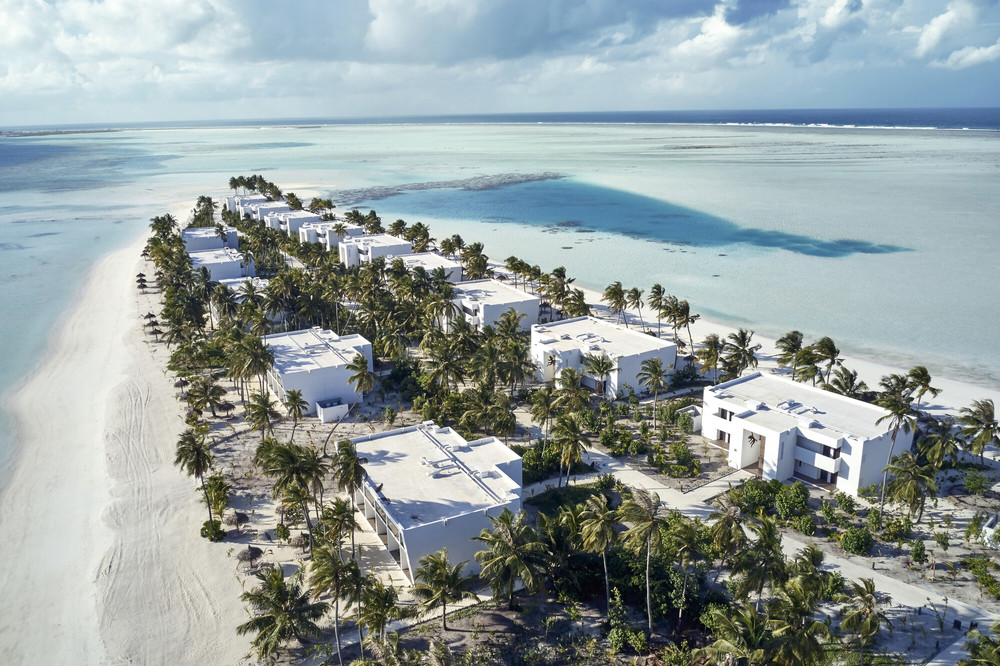 It is located on the island of Maafhusi with a 4-star Riu Classic rating. It has a total of 264 bedrooms specially created to ensure that no detail has been overlooked! And best of all is that there are 36 suites over the water, a privileged location for those who love the sea. The decor of the bedrooms is in warm tones that make you feel at home no sooner do you arrive.
The modern decoration in the public areas ensures that they do justice to the rest of the hotel. Of these, we are going to pick out the restaurants available to enjoy during your stay, including the main restaurant "Dhoni", the Italian specialities of "Sophia" and the "Beef Steak House".
You can also visit the Sport Bar, open 24 hours a day, the "Bodeberu" lounge bar and the "Tequila" aquatic bar. As you can see, you will not be short of gastronomic experiences.
Riu Palace Maldivas
On the other side of the walkway, on the island of Kedhigandu, we find the spectacular hotel Riu Palace Maldivas, a 5-star property with 176 bedrooms. Its design is spectacular, worthy of a hotel in paradise. Its decor, featuring shades of brown, helps to provide a warm welcome worthy of a destination such as this. There are also 24 suites with their own private pools!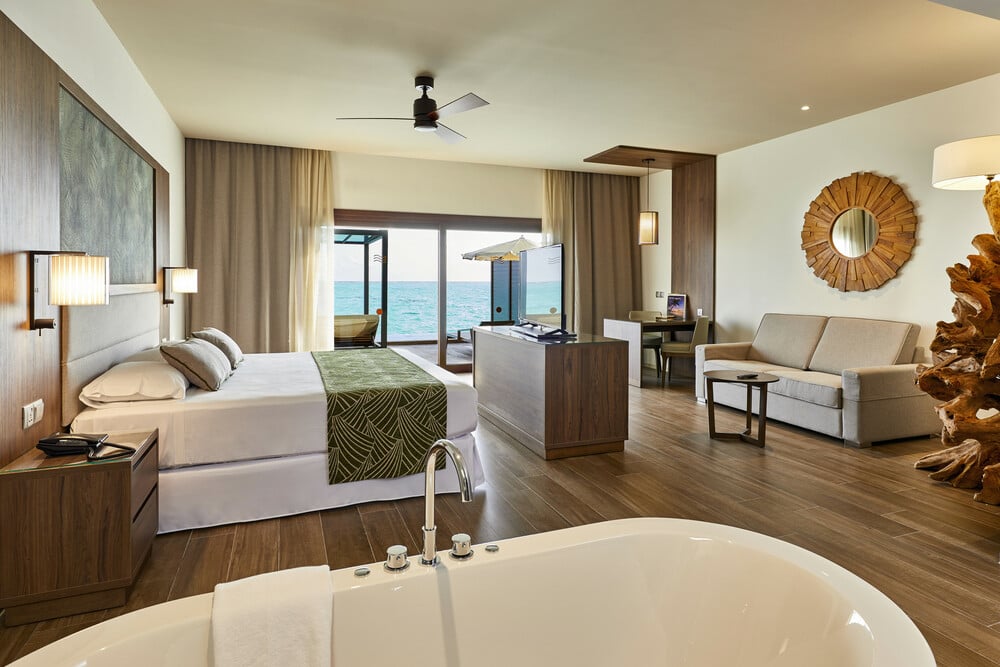 Guests at this hotel will have the good fortune of enjoying the restaurants and bars located in the Riu Atoll as well as those in their own hotel. They will love the exclusivity of the main "Palm" restaurant and terrace, the fusion food in "Krystal" and the Japanese restaurant "Yu hi". The most spectacular place to take a drink is the "Paradise" bar set in an infinity pool and with a Chill Out area. And best of all? The hotel offers premium brand drinks and room service.
Both hotels are constructed around open areas that give a sensation of spaciousness no sooner than walking through the doors. No matter where you are on property, you will always be able to admire the wonderful views in this marvellous setting.
Would you like to know more about these two hotels? We've now told you everything and so it is down to you to take the next step by jumping on a plane heading to the Maldives where we will welcome you, as always, with open arms. We are proud to be able to offer this destination to our customers so that they can spend their holidays with us. We would love you to see this project in person. Why not sign up for a Maldives adventure?