Have you heard about everything on offer at the Riu Palace Cabo San Lucas since its major renovation?
Have you heard about everything on offer at the Riu Palace Cabo San Lucas since its major renovation?
date_range 27 June, 2017
question_answer
8 Comments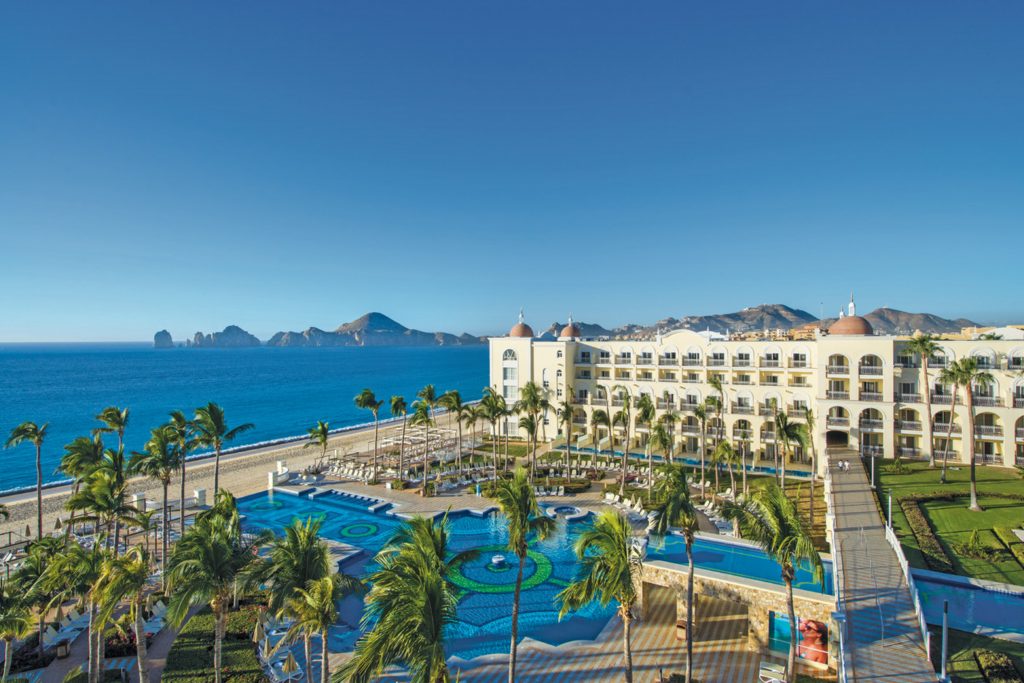 Today we'd like to talk about a hotel where you'll believe you're living a dream. Its location is perfect for disconnecting from your routine and immersing yourself in the relaxing atmosphere this destination has to offer. Get ready, because we're flying to Cabo San Lucas, Mexico! The Riu Palace Cabo San Lucas has its doors open for you.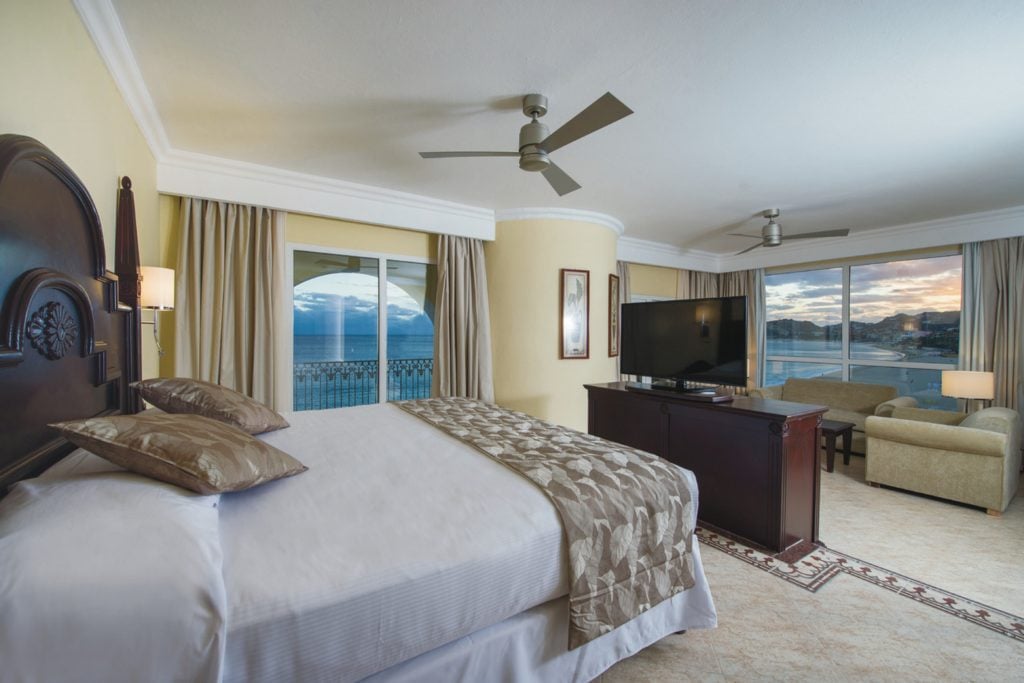 This majestic hotel reopened in December after refurbishing its facilities. It has 692 rooms in total, so you can choose the one that best suits you. This includes 44 new junior suites, each with a private access pool. And if you still want more, the hotel offers 8 new jacuzzi suites, the hotel's most luxurious type of room featuring the very best views and larger spaces, as well as a private jacuzzi on the terrace. And, you have our 24-hour room service at your beck and call.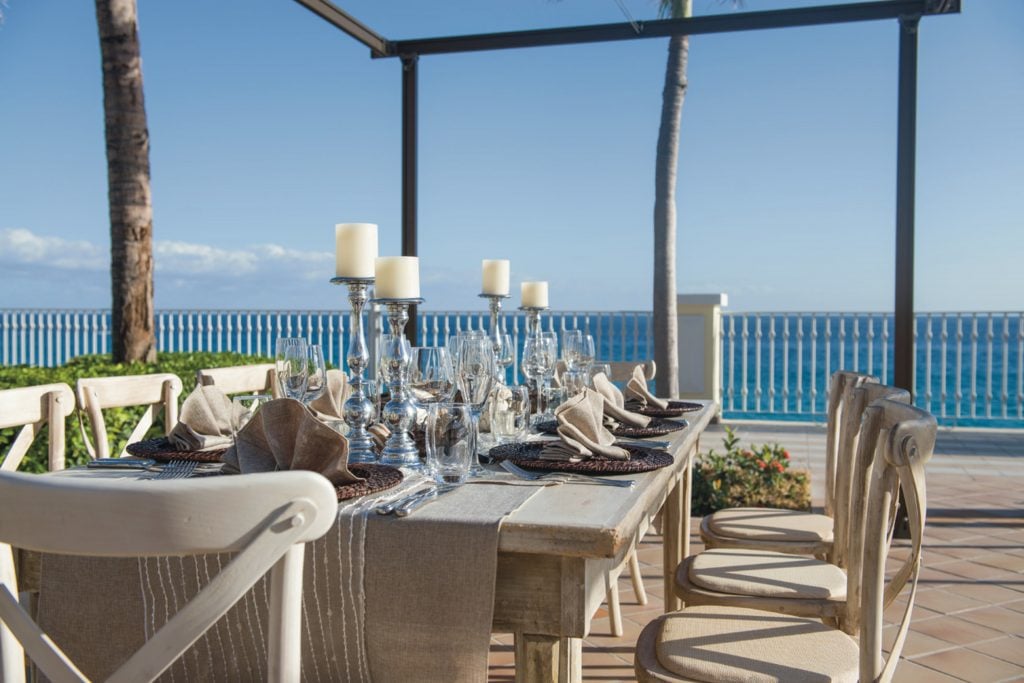 As far as the gastronomic offer is concerned, you'll find six restaurants where you can sample the best dishes from a variety of culinary traditions: Indian, Mexican, fusion, Japanese, a poolside restaurant that turns into a steakhouse, and the main restaurant with a buffet of international cuisine.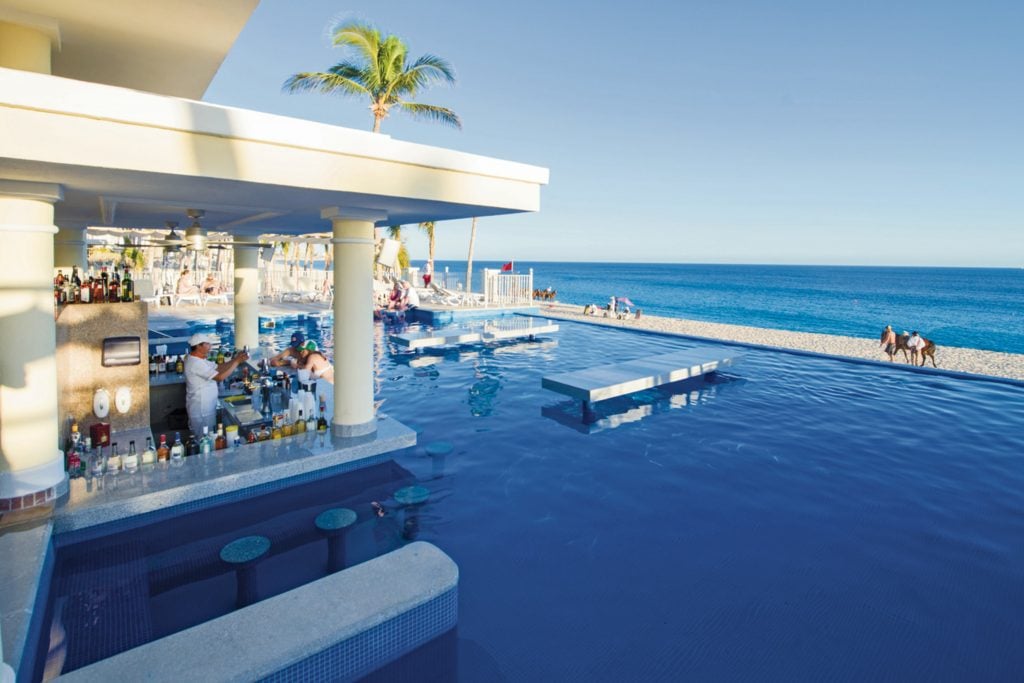 At the Riu Palace Cabo San Lucas you'll find six swimming pools: two with built-in jacuzzis, two with swim-up bars, and two for children. We want your holiday to be unforgettable and, above all, for you to enjoy the comfort and quality that we strive to provide every time you visit us. The hotel offers Riu's renowned 24h All Inclusive service. So don't worry about a thing, and enjoy all the meals, snacks, soft drinks and other beverages you want, at any time of day.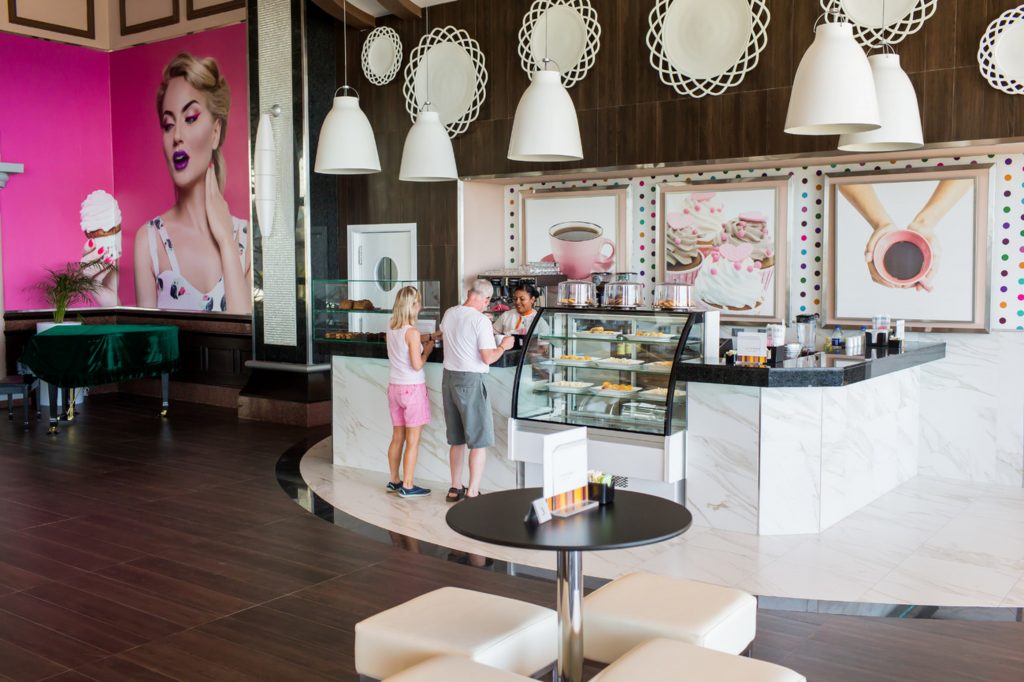 The hotel provides free WiFi throughout its facilities. As entertainment, we offer you an extensive programme of sports and daytime activities and floor shows at night with live music. And if what you want is total relaxation, we make it very easy: you can simply enjoy the sauna, jacuzzi and gym. Your holiday at your own pace!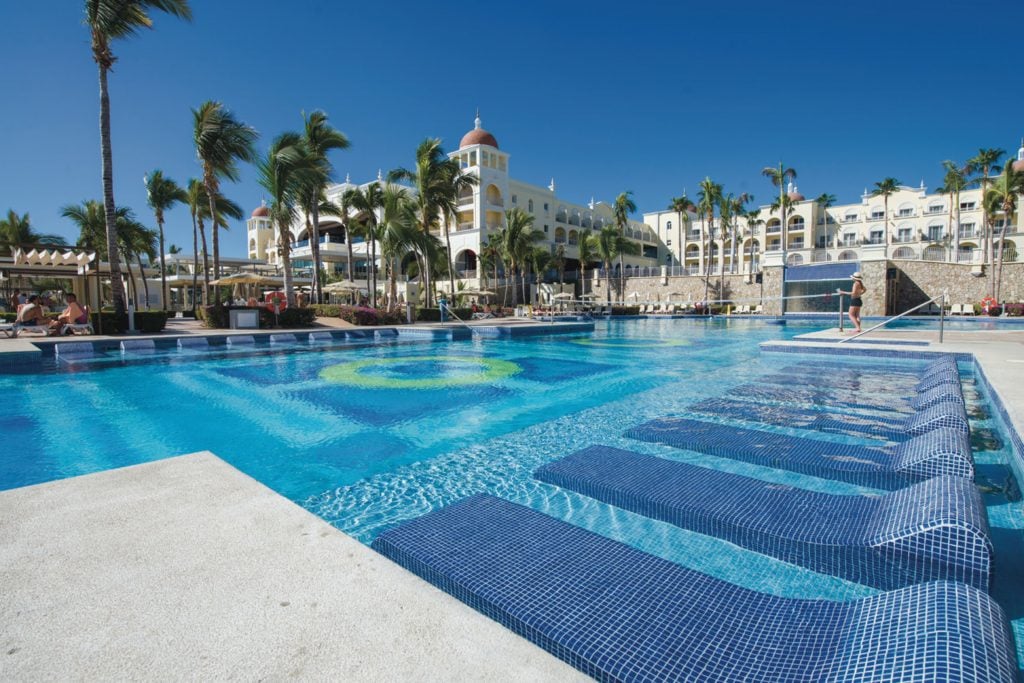 After reading this post, you'll be convinced that you need a vacation. We couldn't agree more. Why not visit RIU Hotels & Resorts and start looking at the best dates for scheduling a getaway? We're waiting for you!