Learn to cook a traditional Jamaican oxtail stew with RIU
Learn to cook a traditional Jamaican oxtail stew with RIU
date_range 29 June, 2017
question_answer
Leave your thoughts
We've shared fascinating recipes from Jamaican gastronomy with you on other occasions, like this delicious Jerk Chicken. Today Chef O'Neil at our Hotel Riu Palace Jamaica brings us another delicacy from the cuisine of this Caribbean island. Learn how to cook a Jamaican-style oxtail stew with us!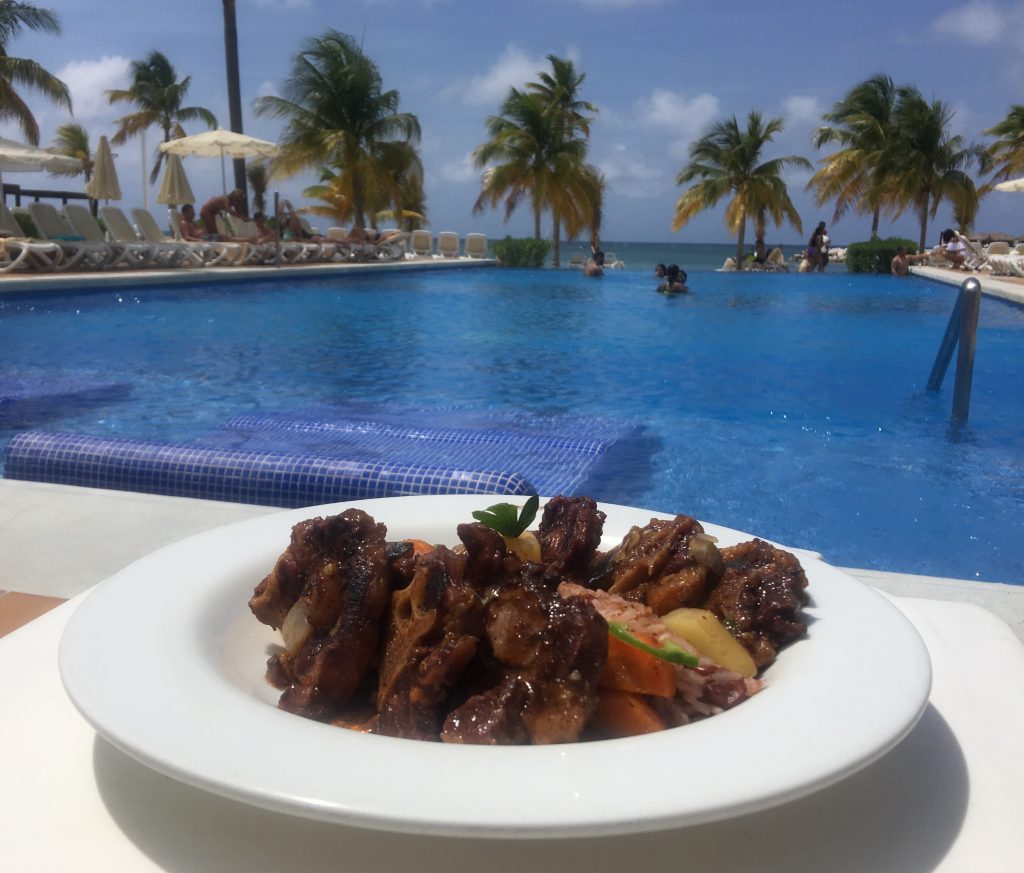 This dish combines the essence of Jamaican cuisine. The stew is the product of the island's British influence and the spices of its African-descended population. This oxtail stew represents the perfect marriage between the two cultures and their flavours.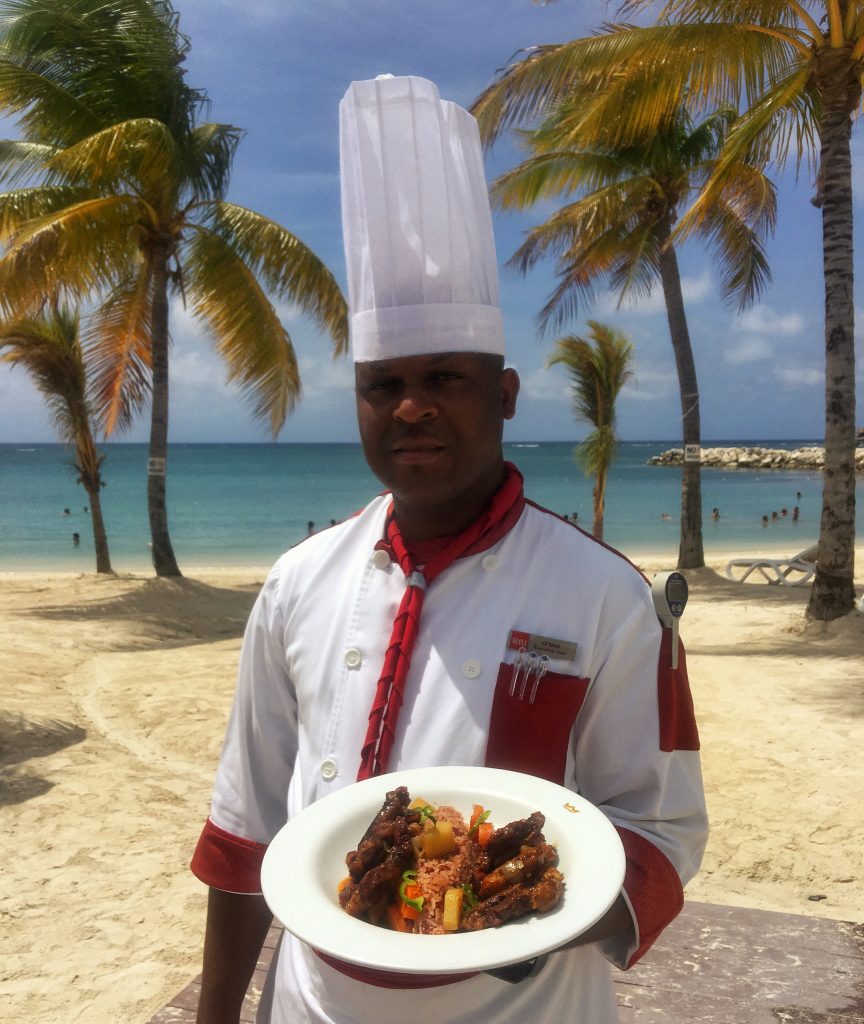 Take note of the list of ingredients you will need to prepare the dish at home:
Onion
Garlic
Caramel colouring
Carrots
Thyme
Scallions
Celery
Potatoes
Dried basil
Pepper of different colours (white, black, pink)
Salt
Pimento (allspice) seeds (similar to pepper but specific to Jamaica)
Oxtail
First, cut the oxtail into pieces to facilitate cooking. If you're not an expert with a kitchen knife, you can always ask your butcher to prepare the meat for you.
When you have the oxtail cut up, heat oil in a pan and, when hot, sauté the meat over medium heat for 15 to 20 minutes, until it starts to brown. This will make the meat release its excess fat, which you can remove according to your preferences.
Add the caramel colouring and water to cover the meat, and let simmer for 30 minutes. Then add the potatoes, carrot, celery, scallions and spices, and let the mixture cook for 15 minutes longer. Lastly, if you want a thicker sauce, add flour to taste. We recommend that you serve it with rice. It's now ready to eat!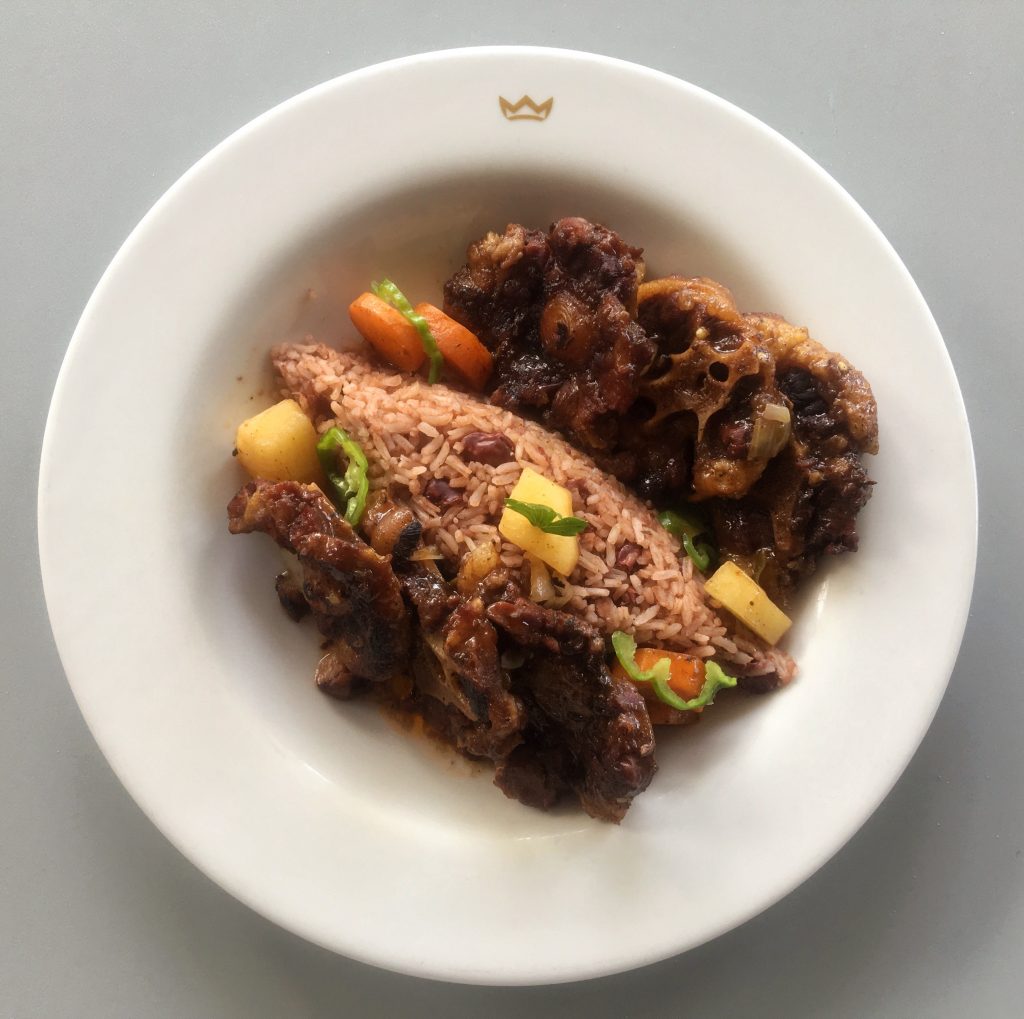 You can enjoy this dish and many others if you choose RIU for your holiday in Jamaica. We have hotels in Ocho Rios, Negril and Montego Bay. Go to RIU and choose the one you like best!