Riu Palace Paradise Island, its name says it all!
date_range 4 February, 2020
question_answer
Leave your thoughts
Close your eyes and imagine you are on a heavenly beach surrounded by white sands and endless waters. This is something we often think of when we want to escape from the daily grind. At RIU we are all about taking action, which is why we suggest you open your eyes and experience the Bahamas first hand! Specifically in our Riu Palace Paradise Island hotel.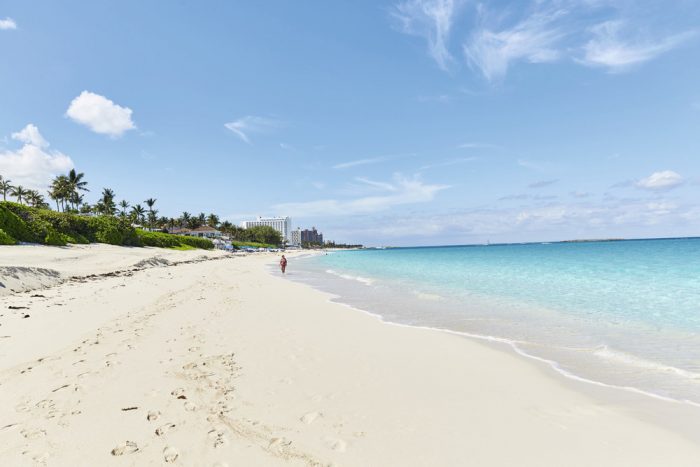 Why travel to the Bahamas with RIU?
Simply put, because the marvellous Riu Palace Paradise Island hotel has everything you need for a dream vacation. The hotel has 379 rooms and the vast majority of them boast spectacular views of the Caribbean sea.
1.    For its culinary variety
One of the best things about this establishment is its wide range of cuisines. While enjoying paradise you can try the delicacies on offer at the Japanese restaurant "Tengoki", the innovative cuisine at the gourmet restaurant "Kulinarium", local Bahamian dishes at the "Bahamas" restaurant or you could try out the fusion food restaurant "Krystal".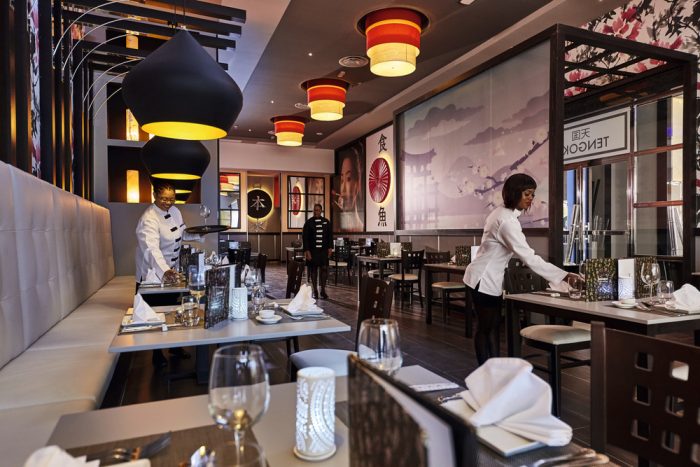 And best of all? You have the option to enjoy a romantic al fresco meal with your partner.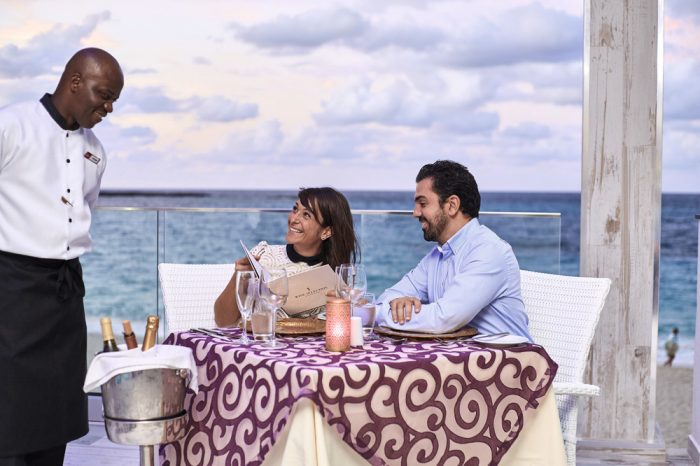 2.    Your entertainment and relaxation options
Don't think that the only thing to do in this paradise is sunbathing and staring out to sea. At RIU you can do so much more! For example, you could sign up to the RiuFit program and get in shape during your stay. You will also have a gym at your disposal and you could even play volleyball!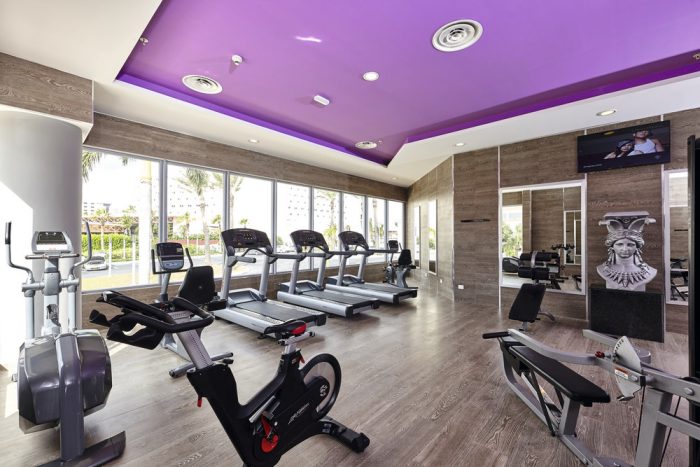 After enjoying so much delicious food and playing sports the body will of course need a rest. So why not treat yourself to one of the treatments at our Wellness Centre at the Revona Spa, where you can forget about everything and just enjoy massages, a sauna, a jacuzzi and beauty treatments. Paradise has never been so good!
3.    An exclusive Adults Only hotel by RIU
This hotel forms part of our Adults Only line at RIU which caters exclusively to an adult public. If you want to take a trip with your partner, without the kids, in order to enjoy a few precious days alone together, this is your chance!
We all need to spend time on ourselves, which is why this is the perfect hotel for a break with friends and it will also enable you to finally take that trip you will never forget.
The Riu Palace Paradise Island hotel has everything you could possibly need in order to experience an authentic paradise. We'll be waiting for you!