Bahamas: a dreamlike destination brought to you by RIU
date_range 7 February, 2020
question_answer
Leave your thoughts
All of us have dreamed about spending a few relaxing days on endless beaches with the sea breeze gently caressing our face. Now you know that this is all possible with RIU! We were telling you all about the Riu Palace Paradise Island hotel in Bahamas in our last post and now we want you to learn a bit more about its surroundings. You are going to absolutely love it!
Paradise Island at your feet
The hotel is located in the Paradise Island area, and its name really says it all! And best of all? This establishment is right by the beautiful Cabbage Beach. Paradise right at your doorstep!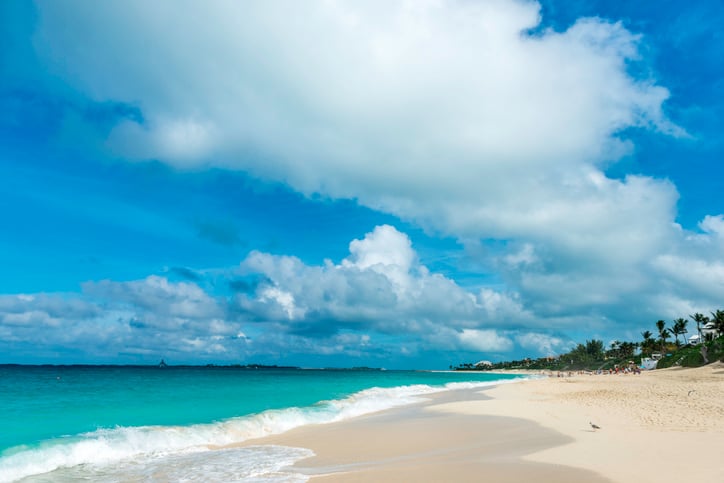 This destination is truly impressive and the hotel itself is surrounded by a stunning environment boasting a white sandy beach where you can marvel at the turquoise-blue waters and relax with nothing in the world to distract you.
The Bahamas, an undiscovered paradise
It is certainly the case that when we choose a place like this to spend our holidays, it is because we want to get away from it all. During your stay in this destination, in addition to relaxing on their beautiful beaches, you can also do a bit of sightseeing.
What is there to see in The Bahamas?
1) You can take a trip to Nassau, the capital of the Bahamas, which has an impressive cultural heritage. It is very close to Paradise Island as it is located in the neighbouring island of New Providence.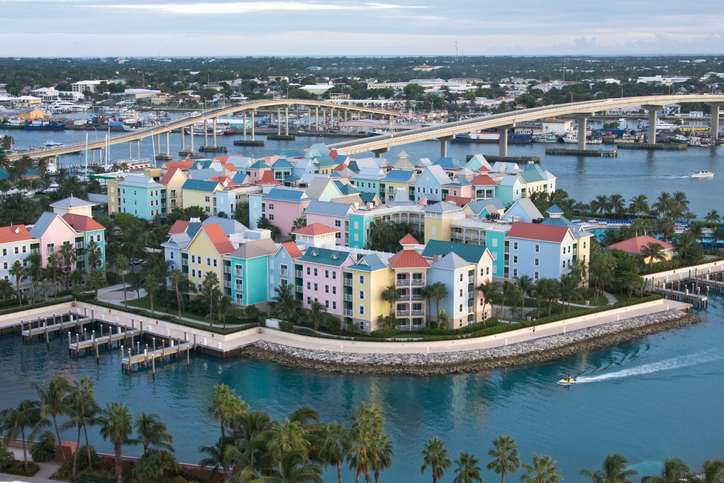 In the heart of the city you will find its shopping area which has preserved a large part of its colonial heritage thanks to its picturesque architecture. This place has a particular charm given that you will get to enjoy heavenly beaches as well as residential neighbourhoods. You can also visit the Bahamas Parliament which is characterised by its pink facade.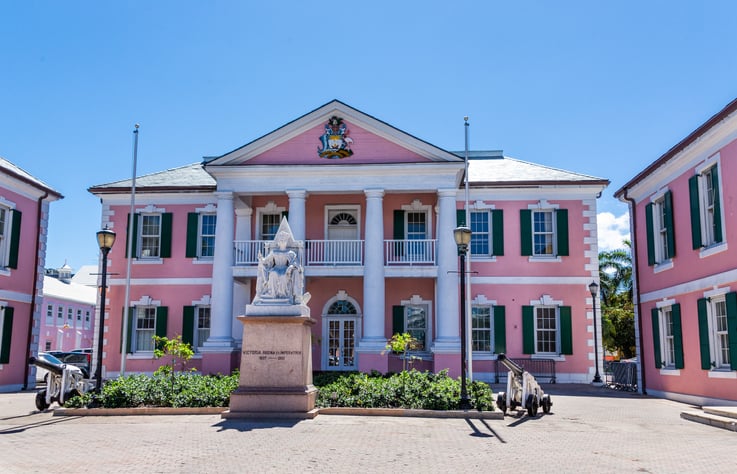 2) For the more adventurous among us, we recommend taking a trip by boat to a desert island. We suggest visiting Rose Island which you can reach by boat from Nassau. You will get to spend a lovely day in a completely natural and enchanting environment. Now is the time to ask yourself: which three things would you take with you on a desert island?
3) Last but not least, if you enjoy exploring the seabed you simply cannot miss out on the chance to go diving. You can always go to School House, one of the most popular reefs in the Bahamas where you will discover the sea floor of this paradise on earth. What an experience!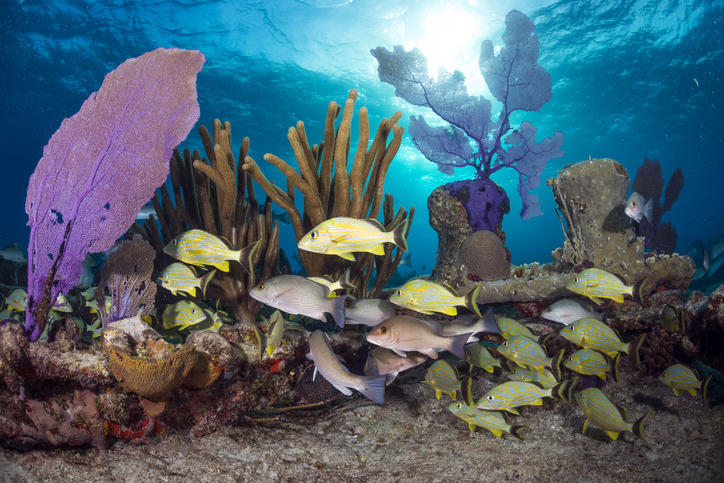 Have you enjoyed our short stroll through paradise? As you can see, this destination has so much to show you, in addition to its heavenly beaches where you can sunbathe and relax. What we know for sure is that the Bahamas has the secret ingredient that will help you get away from it all. Don't think about it a moment longer and book your stay with RIU now! Paradise is waiting to welcome you!