RIU shows you how to experience a true New York adventure
date_range 6 September, 2019
question_answer
Leave your thoughts
The good weather is still holding out and it is time to enjoy the last few days of summer while we await the arrival of autumn. This is the perfect time of year to take a trip to New York, and you can travel from one side of the city to the other without worrying about the weather. This is the time to do it. The Big Apple awaits you!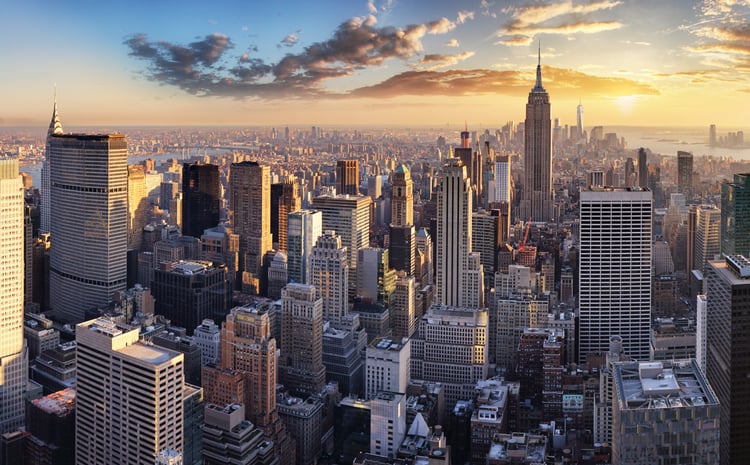 Something which always surprises people visiting New York again and those who are visiting for the first time is the sheer size of the city, seen in its vast buildings and streets, as well as how they have preserved the aesthetics of earlier decades in perfect harmony with the 21st century. Did you know that you can take a tour of the movies and series filmed in New York? Why not take a selfie in the same place that your favourite actor sat down!
Why should you visit New York with RIU?
Put simply, because the Riu Plaza New York Times Square is in a perfect location only a few minutes away from Times Square. This is the place where you can let your imagination run wild and feel like a film star while you gently hum that famous Frank Sinatra song: New York, New York.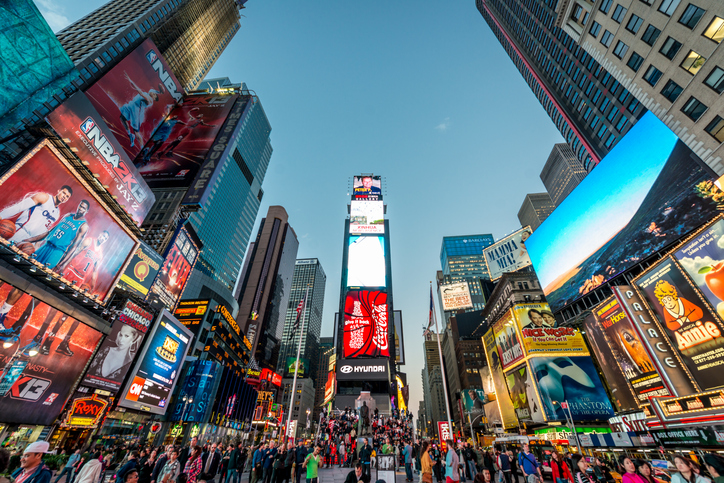 Stroll through the surrounding streets while taking in the luxurious stores and the hustle and bustle of daily life in this famous city of business, where life surges ahead amongst the skyscrapers, limousines and with a warm coffee in your hands. If you get hungry, there's no need to panic since there's a hot dog stand on every corner of this city to satisfy your hunger.
We always want you to be flying high, and that is precisely why we recommend you go to the top of some of its buildings where you can look down at the city below, such as at the historic  Top of the Rock building or the new World Trade Center. Since you're in the area, we suggest you walk for a few minutes more and go and see the Statue of Liberty either from a distance or by hopping on a boat to take you right up to it.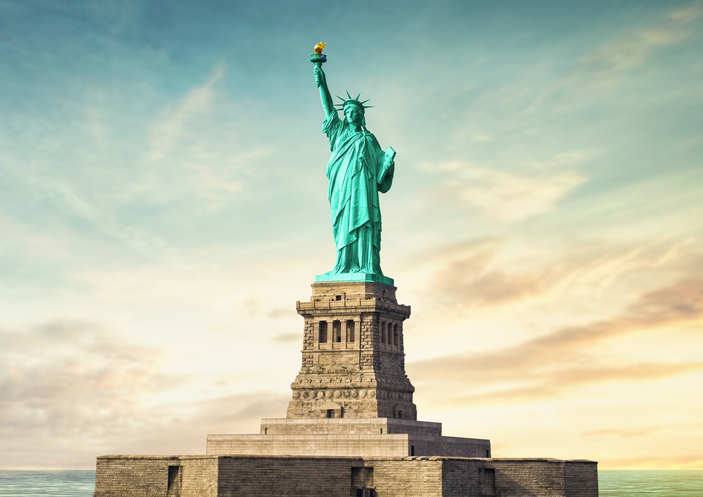 If you enjoy walking around, why not retrace your steps and visit Wall Street Center, China Town, Little Italy and so many more places!Make sure you have a map to hand and discover the city through its street numbering system which will really help you on your mission to find all the places you have marked off to visit.
New York at night
Make the most of your handy location and pop back to Times Square in the evening. Enjoy the dazzling lights of the billboards in the square and from the theatres on the nearby streets. After this, you could even take the New York metro to Brooklyn Bridge. Once you get there you should walk towards the middle of the bridge without looking back and then you can turn around to admire a panoramic view of the city which will leave you absolutely open-mouthed. This city will not fail to amaze you. Wherever you go its colours and lights will envelop you in its warm embrace.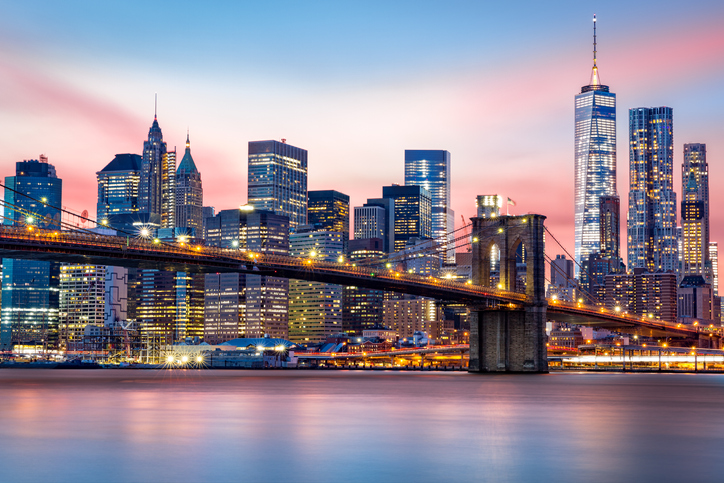 By now you will have almost lived out an authentic New York experience, although one indispensable stop still awaits you: Central Park. This is a place which has witnessed countless events, from romances to friendships to the recording studios of series and films. When you take a gentle stroll through this wonderful park you can't help but experience the essence of New York.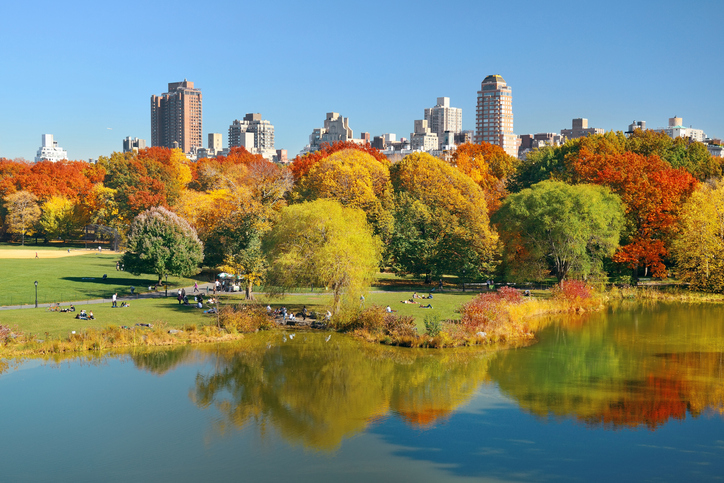 Before you leave you have to stop off at the Metropolitan! This museum houses a wide range of art and is one of the most famous museums in the world. You will come across modern as well as Greek and Roman art and it is a fantastic option for every member of your group. It is, without doubt, one of the city's must-see locations.
Do you want to get to know New York with us? You certainly won't regret it because this city has something for everyone. Everyone has their own unique experience in this city which means something different to each person that visits. Riu Plaza New York Times Square is waiting for you in New York!