Get to know RIU's CSR projects in commitment to the well-bein of children in Mexico
date_range 27 April, 2023
question_answer
Leave your thoughts
Next Sunday, 30 April, is Children's Day in Mexico, when the youngest members of the family are the centre of attention. RIU Hotels & Resorts would like to commemorate this event by telling you about something that we are particularly proud of: the work carried out by the children's organisations we collaborate with in Mexico.
Although we first demonstrated our commitment to children in this destination in 2012 when we implemented the ECPAT code, today we are going to focus on the eight entities we started working with last year in different regions of the country. Not only did 2022 mark our 25th anniversary in Mexico, it was also the year in which we reaffirmed and broadened our commitment to children in such an important destination for our company. Ready to find out more about the work we are doing? Keep reading!
MAZATLÁN
The first of these organisations is Back2Back, an international organisation that cares for orphans and vulnerable children. We carry out several actions alongside this entity in Mazatlán, Sinaloa, where the Riu Emerald Bay is located. We provide medicine for the "12 Piedras" Multiple Resource Center where young people with special needs from Rancho de los Niños home receive support. We also allocate it to girls, boys and adolescents from other social assistance centers, ensuring their adequate and timely medical treatment to improve their life quality.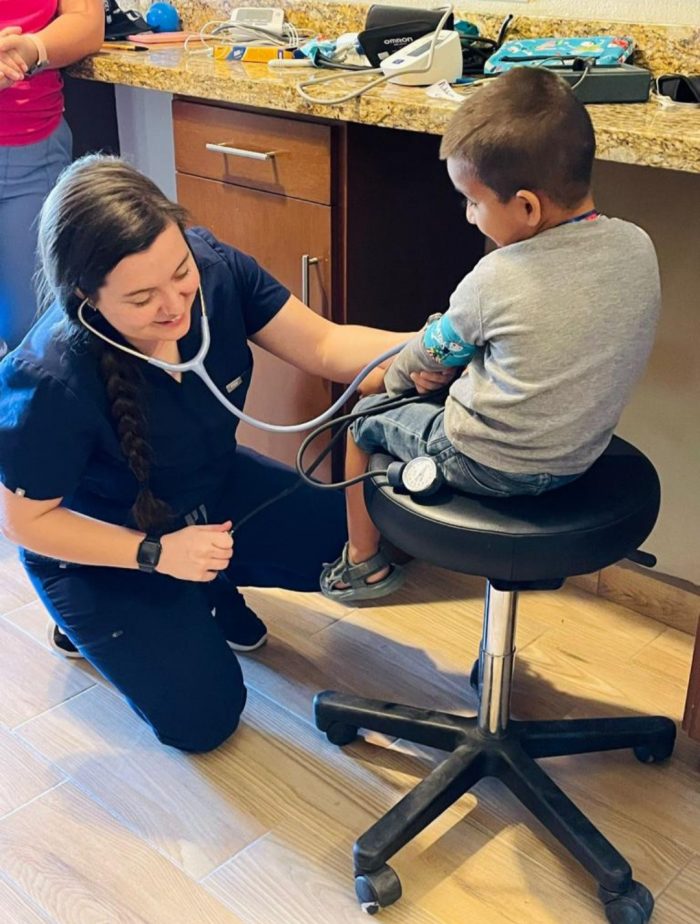 Also in Mazatlán, the organisation Proeduca Sinaloa I.A.P. aims to improve the quality of education and prevent youngsters from dropping out of school with various strategies, such as workshops to help them develop social and emotional skills and training for teachers and parents. The collaboration seeks to serve 10 primary schools where more than 500 students will benefit from the "Let's Play Business" programme's entrepreneurship classes for children." On the other hand, the school councils of each school will be activated involving directors, teachers and parents; and the infrastructure of the schools selected through the "Happy Schools" competition will be improved.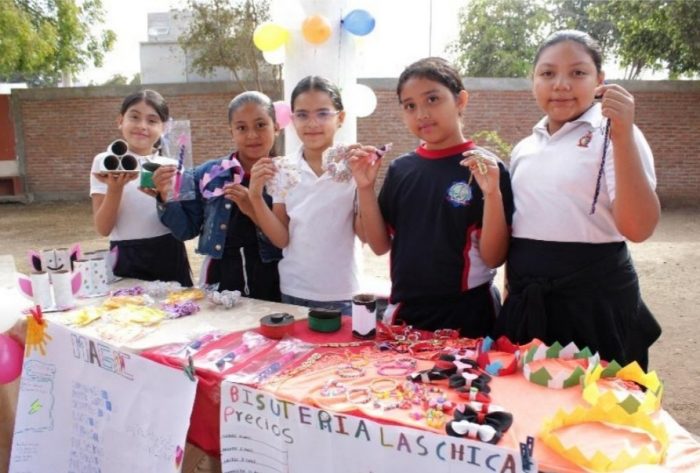 PUERTO VALLARTA
CANICA Puerto Vallarta's Asociación Femenil Vallartense A.C was the first civil association to provide social aid in Puerto Vallarta, located just 30 minutes away from the Riu Jalisco, Riu Palace Pacifico and Riu Vallarta. We financially support low-income families who have to travel to the city of Guadalajara to receive medical care so they do not have to cancel, postpone or miss their scheduled appointments. This project benefits 27 children and teenagers suffering from cancer in the community near our hotels, as well as their 108 family members.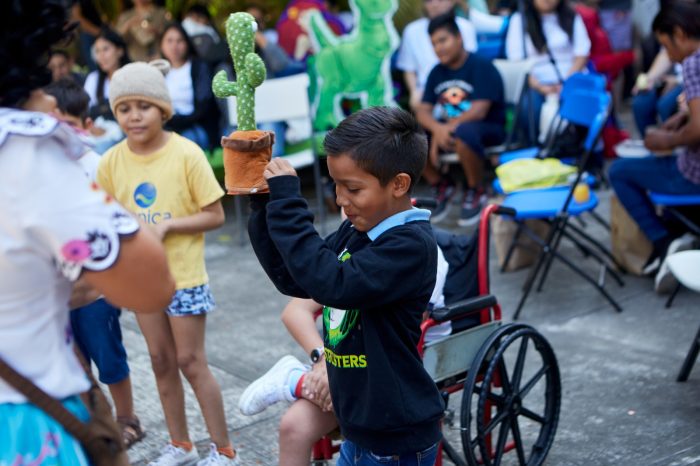 The Fundación para Personas con Síndrome de Down A.C. also works in Puerto Vallarta and Nuevo Vallarta to promote the well-being and social inclusion of people with Down Syndrome. Over the past year, this foundation has helped children aged 0‒4 in its early stimulation and physical therapy programme and people aged 4‒30 in the cognitive skills and adaptive behaviour programme. It has also provided individual advice to families. What's more, it offers therapeutic programmes and several weekly art and baking workshops. We support their job training program in which they offer these workshops, which will allow assistants to develop skills for self-employment and achieve greater labor and social inclusion.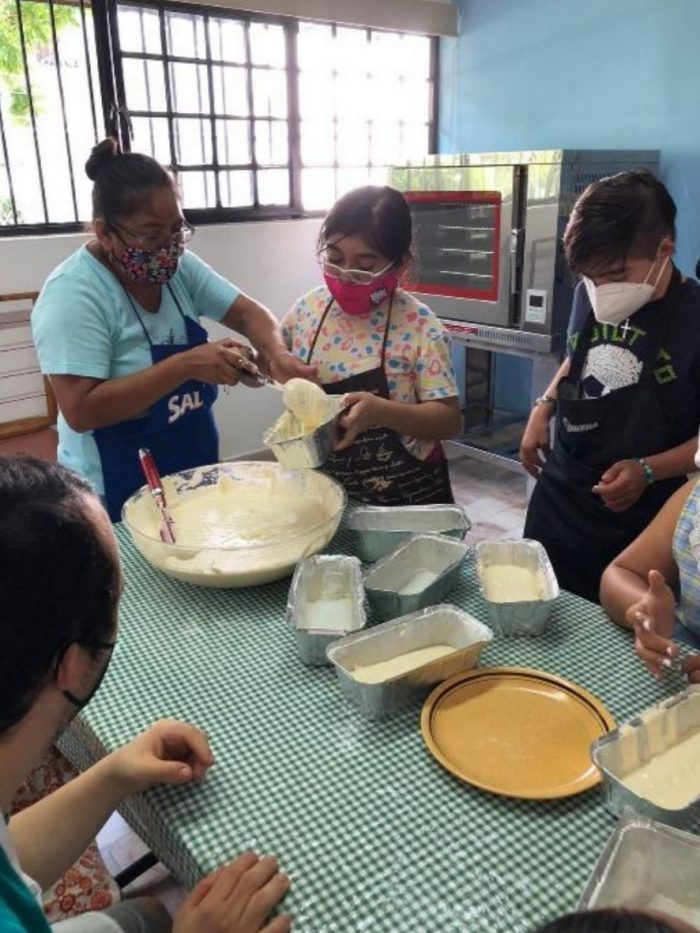 GUADALAJARA
Right in the heart of the city of Guadalajara is our only RIU Plaza hotel in Mexico, the hotel Riu Plaza Guadalajara. It is also the location of the José Vasconcelos public primary school, which participates in Corporativa de Fundaciones, A.C's Community School programme. RIU funds all the related costs with the aim of improving the quality of education and the environment of public primary schools in vulnerable situations. Our collaboration with this organisation involves teacher training, classroom support and tutoring in the programme's four dimensions (reading comprehension, logical-mathematical reasoning, socio-affective skills and culture for peace) and school and community management. The Community School programme has benefited a total of 16,906 children.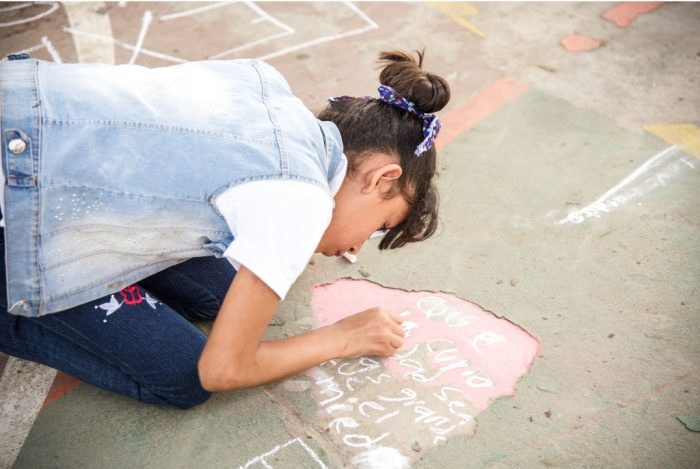 LOS CABOS
The Riu Palace Baja California, Riu Palace Cabo San Lucas and Riu Santa Fe are located in Los Cabos. In this part of Mexico, we aim to provide medical, dental, nutritional, psychological, social work and nursing care to more than 2,000 children from one month to 14 years of age and their families alongside the medical area of the Los Niños del Capitán A.C. RIU's support covers the salaries of the six health professionals who provide care in the medical area, as well as the materials that they use.
In Los Cabos, we also collaborate with Los Cabos Children's Foundation, a civil society organisation that seeks to improve the health and well-being of children and teenagers in Baja California Sur. One of its projects is the BCS Playground Network. Our alliance has made it possible to open a playgroup at the Equinoterapias Hossana facilities in Cabo San Lucas so that children and adolescents with disabilities have a safe space where they can exercise their right to play. These playgrounds promote the development and social inclusion of the children who use them.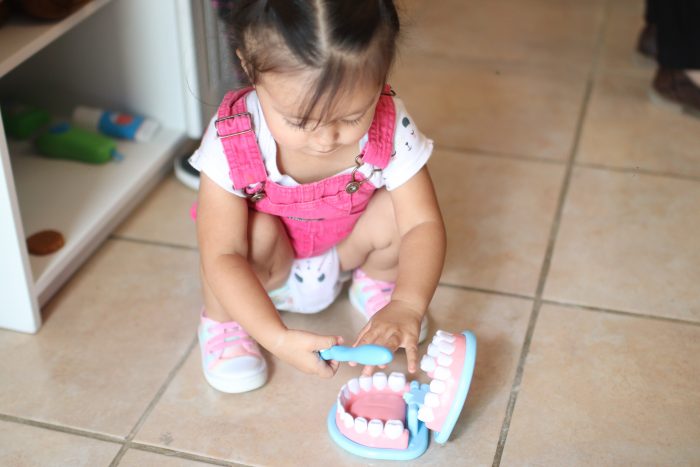 At its headquarters located in Colonia Aurora (Cabo San Lucas), Amigos de los Niños offers free specialised medical care clinics such as paediatric dentistry, otorhinolaryngology, audiology and paediatric cardiology. It organises outpatient consultations and specialised clinics and helps find the best medical treatment for severely ill or disabled children. Each year, around 720 children are treated by the teams of three dentists, two hygienists and an assistant who volunteer with Amigos de los Niños. RIU offers free accommodation and food for the teams of volunteer dentists six times a year and pays for the medical equipment used in the dental clinics.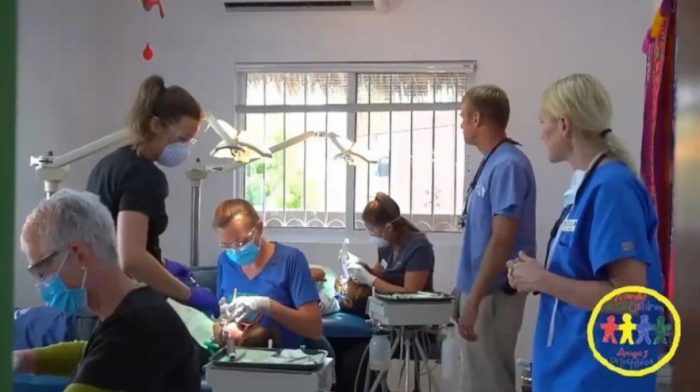 On Children's Day this year, we would like to thank all these organisations for their great work and remind you how important it is to protect and take care of the children around us.