The five dishes from Canarian gastronomy you can't miss
The five dishes from Canarian gastronomy you can't miss
date_range 25 April, 2017
question_answer
Leave your thoughts
We know that for many of our customers food is a very important part of their stay. So at RIU we go to great lengths to offer you the widest variety of dishes and cuisines at our hotels. The Canarian gastronomy is very different, one that combines Caribbean and African flavours. Here are the five dishes you can't miss.
'Papas arrugás'
The charm of this dish lies in its simplicity. While you can prepare it at home by boiling unpeeled potatoes whole and serving them with salt, the original dish is made with potatoes that carry the Canarian Designation of Origin. That's why you must order this dish if you travel to the Canaries.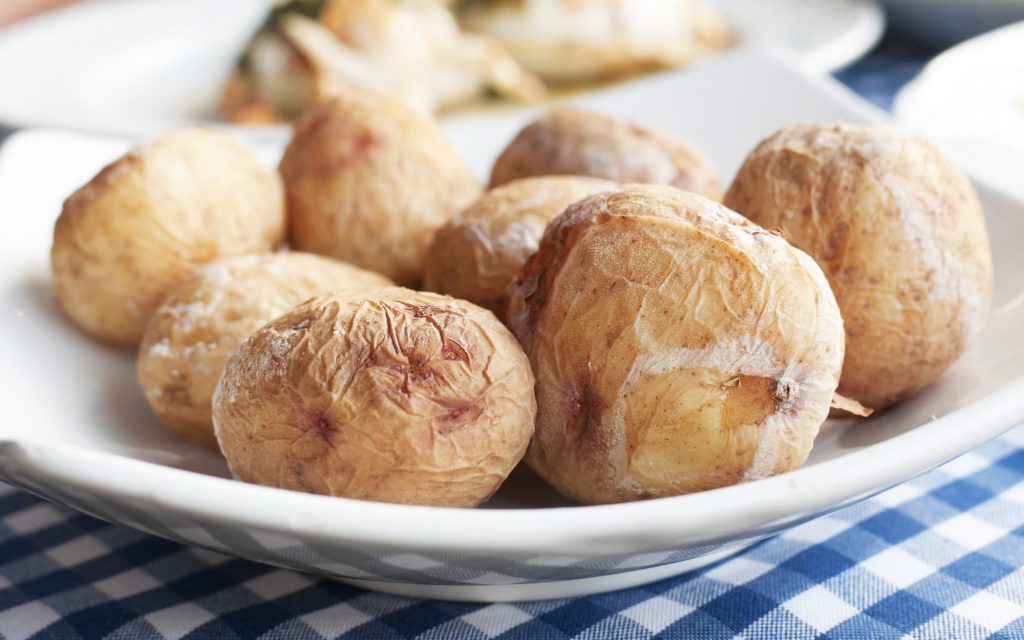 Mojo picón
The essential sauce that's served with the 'papas', but you can also eat it with bread or cheese. 'Mojo rojo', the better known one, is made with garlic, red 'picona' peppers, cumin, black pepper, oil, vinegar and salt. If you want to try a different version, replace the picona peppers and black pepper with cilantro to make 'mojo verde'.
Gofio
There's nothing more authentic and traditional in the Canary Islands than gofio. In fact, it was already the basis of the local diet in the time of the Guanches, the original inhabitants of the islands. It's a dough made of wheat and barley meal that's typically eaten steamed, with fish or meat broth. A very tasty food that is worth trying.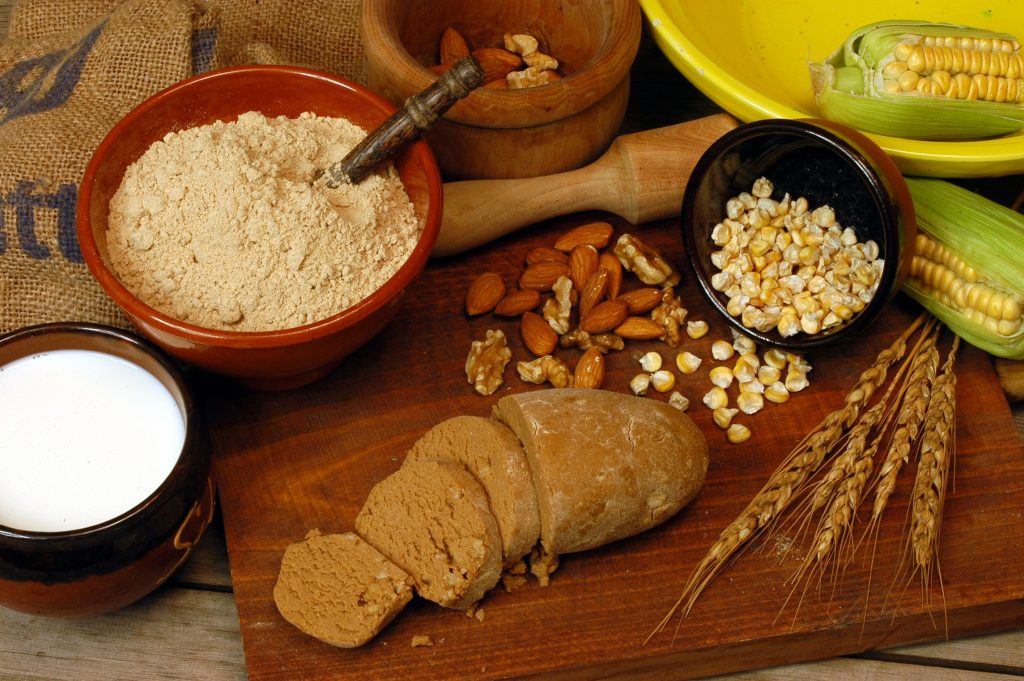 Rancho Canario
This potage is a very complete dish, one of those that really fills you up. It's perfect for fortifying yourself to face a daytime excursion to discover Canarian nature. It's one of those dishes you can adapt to anyone's taste, but the basic ingredients include some type of legume, chick peas for example, plus noodles, vegetables, whatever meat you want to add and, of course, potatoes. For extra flavour, you can also include chorizo and pancetta.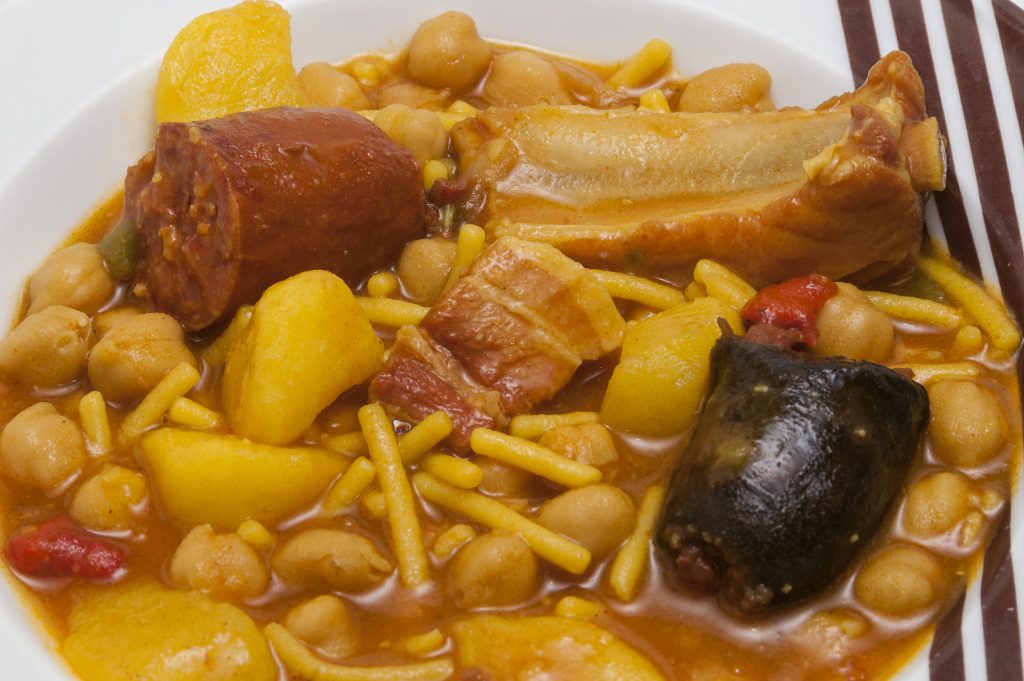 'Tortitas de Plátanos'
And the list wouldn't be complete without the Canarian fruit par excellence, the banana, and a sweet dessert. So we've chosen 'tortitas de plátano', small banana pancakes, because they meet both requirements. They're made like traditional pancakes, with egg and flour; you just add mashed banana. The riper the bananas, the sweeter and more delicious they are.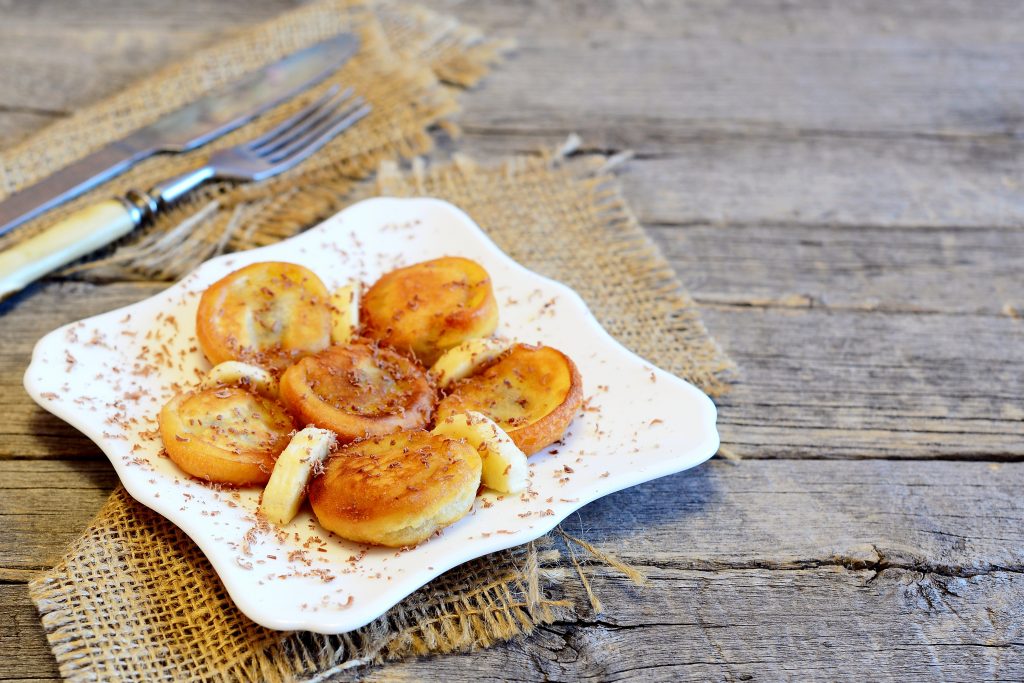 Feeling hungry yet? Come to the Canary Islands with RIU and take the opportunity to enjoy a stay on the best beaches of the archipelago while savouring these delicious dishes.