The Riu Garoe hotel reopens its doors following renovation works
date_range 19 July, 2019
question_answer
Leave your thoughts
We continue to be really excited about the fact that our hotel renovations are going fantastically and we are meeting deadlines and goals in order to offer you the best experience possible. This time we are taking you to Puerto de la Cruz in Tenerife where we have just reopened our 4-star Riu Garoe hotel following its complete renovation. What has not changed are the unbeatable ocean views and the mountainous backdrops of this wonderful island. Would you like to see the end result?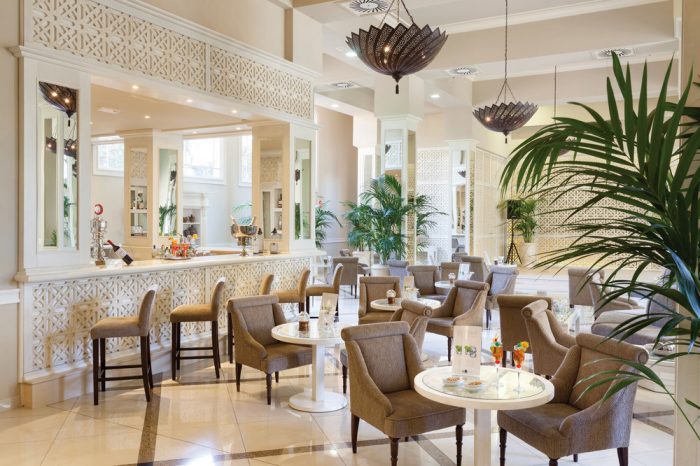 The hotel is perfectly located only a few minutes from the beach and has a bus stop that takes you straight to the centre which is free-of-charge from Monday to Friday and weekend mornings. The shopping area is only 600 metres away. You'll want for nothing!
1.      Bedrooms
The hotel has 190 rooms distributed over four floors. The decor makes full use of light and airy tones to give a sense of space and all of the rooms have a balcony where you can enjoy spectacular views.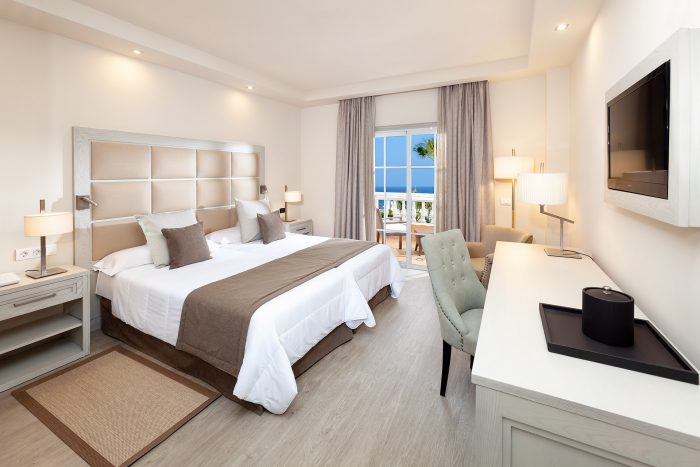 All the rooms have a bathroom with a shower, hair dryer, bathrobe, air conditioning, telephone, minibar, television and free Wi-Fi. You'll want for nothing!
2.      Communal areas
As soon as you step inside the hotel you will be greeted by a spacious and bright lobby, with a white colour scheme which will help you feel relaxed and calm on arrival. You cannot fail to appreciate the decor which is worthy of a magazine front cover.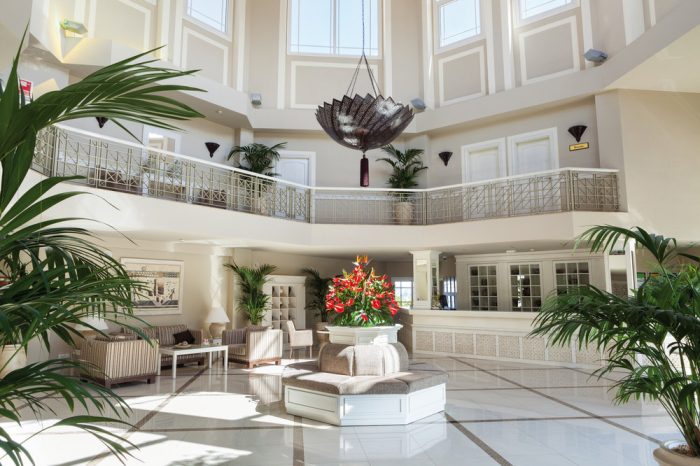 This hotel opens all year long and the pool is heated in winter. There is also a pool for children and a play area so they can have fun with their new friends. The hotel also has sunbeds, towels and sunshades available so you can sunbathe after taking a refreshing dip in the water.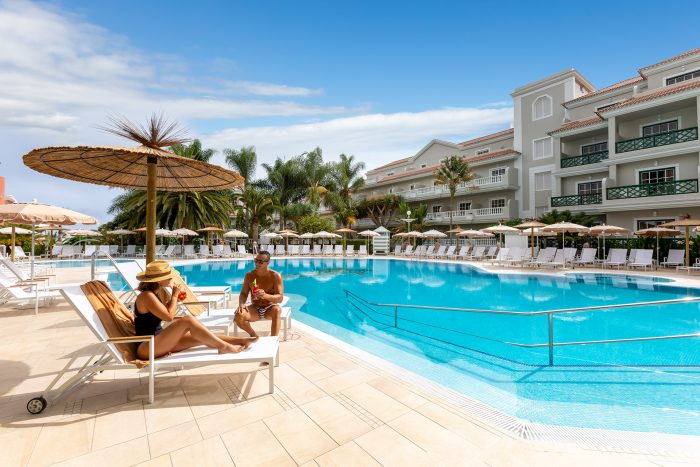 If you are taking a business trip, the hotel has a conference room and four meeting rooms, making it the ideal place to work during the day. Furthermore, for all you sporty types out there, we have a gym, an artificial grass tennis court and mini-golf. Everything down to the last detail! In the evenings you can watch a show and live music in the hotel.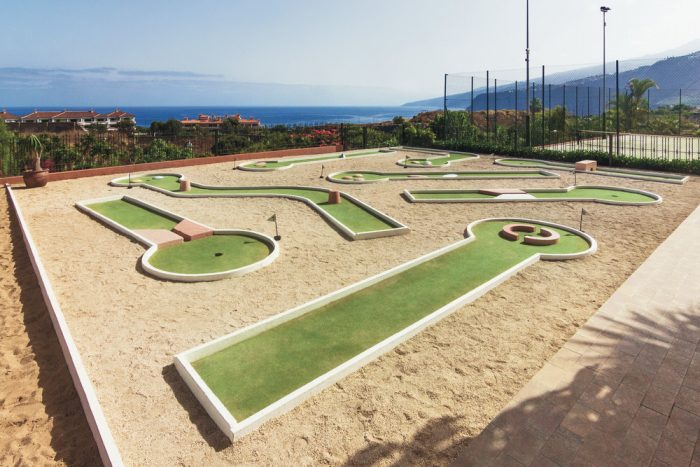 3.      Restaurants
If you decide to choose this hotel for your holiday then you should prepare your taste buds for the delicious cuisine awaiting you.
The Riu Garoe hotel offers half board with breakfast in the main restaurant, "El Rincón", which features a variety of buffets that you can also enjoy for your evening meal. There are hot and cold starters, live cooking stations and a themed buffet twice a week. There are also vegetarian options and a dessert buffet. Every possible option is available for you!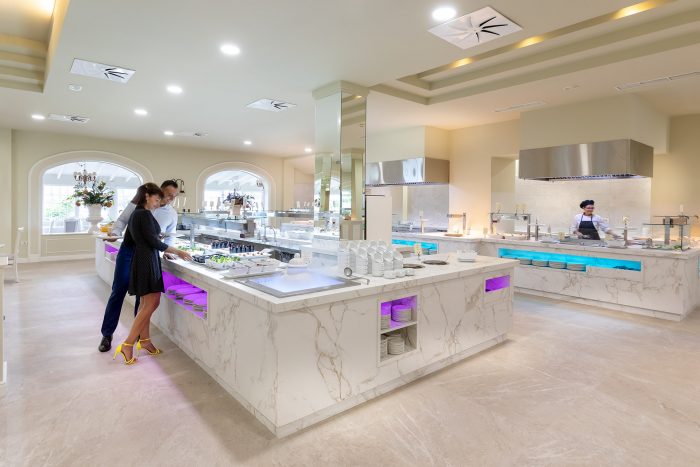 Surrounded by a beautiful 2,800 square metre garden, this hotel is ready to welcome you on your holiday and to ensure you have a relaxing and pleasant stay in a magical setting. Why not come along and help us launch our new facilities? This summer the place for you is our Riu Garoe hotel in Tenerife.