The Riu Plaza Berlin shines at its annual ITB party
date_range 7 March, 2019
question_answer
Leave your thoughts
Last night, for the fourth year running, we held our big annual party at the Riu Plaza Berlin to coincide with the Berlin International Tourism Trade Fair (ITB). Around 400 invited guests attended a party that has become one of our classic traditions. Carmen Riu, our CEO, hosted the celebration alongside RIU board member Joan Trian.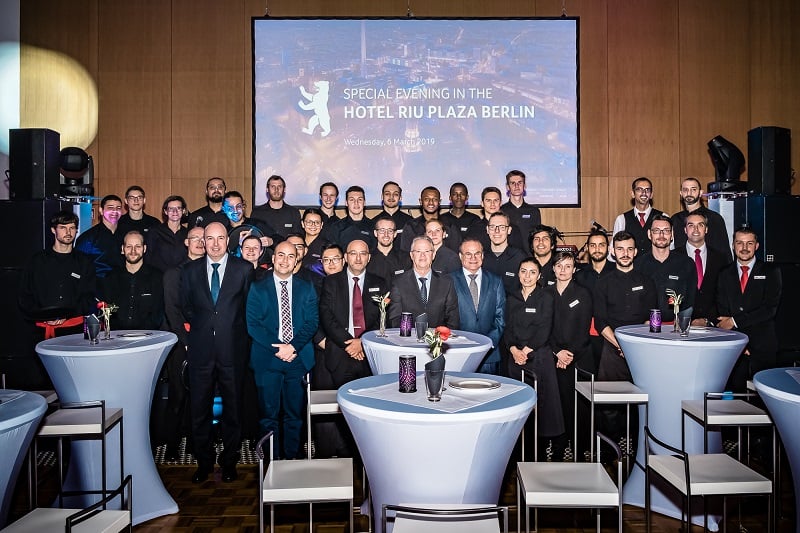 Just like every year, we wanted to theme the party for a specific purpose. This time round, we dressed up the Riu Plaza Berlin in all its splendour to pay tribute to our first city hotel in Madrid: the Riu Plaza España, which is due to open this spring. Images of the new hotel and large scale photos of Madrid were used to introduce what promises to be one of our landmark properties in Spain.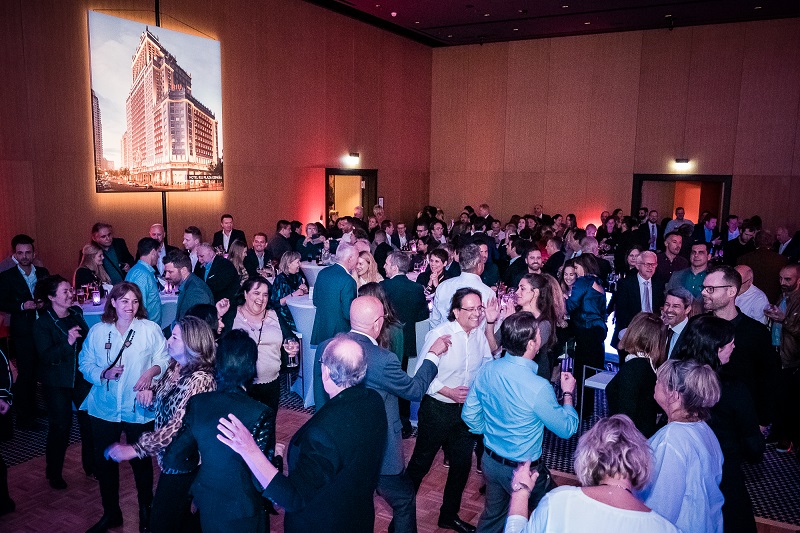 Guests were also able to enjoy a magnificent range of tapas and other Spanish specialities, including the typical 'bellota' acorn-fed cured ham, the delicious 'salmorejo' tomato-based soup, Spanish omelette, paella and, of course, the delicious Madrilenian 'cocido', a tasty chick-pea based casserole. The party continued with a live performance from "Joe's Band" who, following on from their successful appearance last year, played a range of international hits that got the audience up and dancing. Once midnight came round, we provided the chance to enjoy another classic Spanish party night tradition: hot chocolate with churros, which are yummy strips of sweet deep-fried dough pastry. A real treat! There was also, as always, an open bar with a huge selection of drinks and cocktails.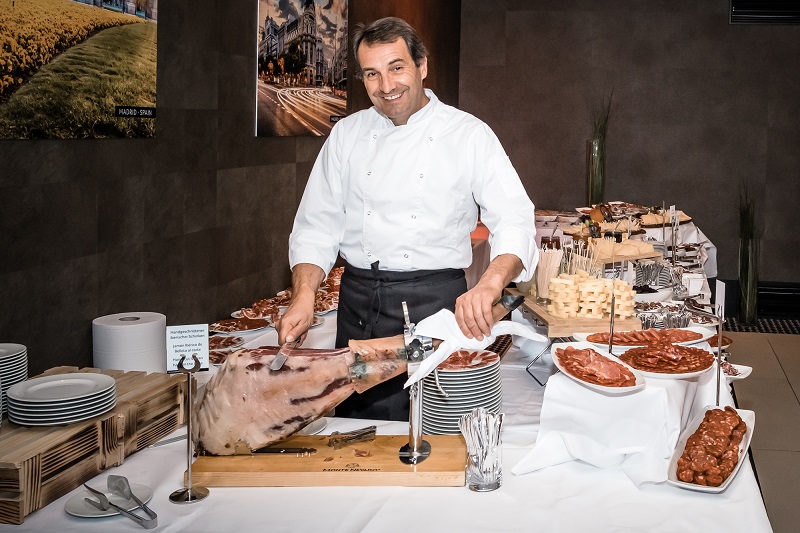 The event brought together a veritable multitude of guests ranging from representatives of tour operators and travel websites through to leading airlines, international media and other partners and friends, along with traditional and online travel agencies and political figures from the destinations in which RIU operates. Next you will find a photo gallery of some of the highlights of the event. It was truly amazing!
PHOTO GALLERY: