This is what the Riu Palace Tropical Bay will be like following its amazing refurbishment!
This is what the Riu Palace Tropical Bay will be like following its amazing refurbishment!
date_range 24 August, 2018
question_answer
56 Comments
Two of our hotels in Jamaica are located at Negril, on the beach of Bloody Bay: the Riu Negril and the Riu Palace Tropical Bay. The first was totally refurbished in 2015 and now, in October, we will finish off the complete renovation of the Riu Palace Tropical Bay. A redesigned pool area, new bedrooms and a major facelift for the existing ones, the incorporation of RiuLand… would you like to know more?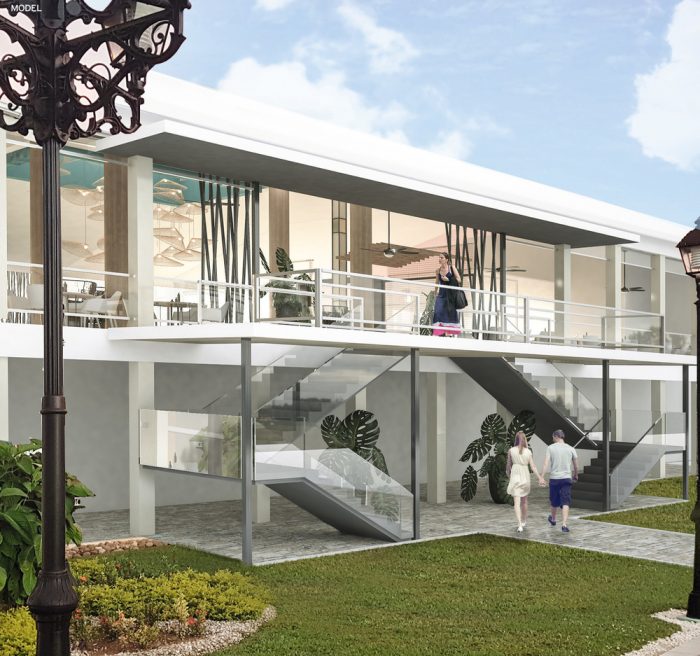 After the refurbishment, the Riu Palace Tropical Bay will have 452 new style bedrooms, fresher and more modern, lending sophistication to the furnishings and decor at the same time as transmitting peace and tranquillity thanks to the pale tones set against turquoise blue details. All of the bathtubs have also been replaced with giant walk-in showers for greater guest comfort.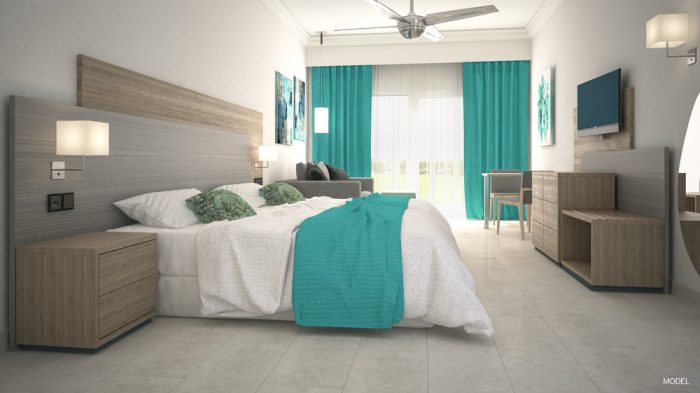 The main building will reveal major transformations to both its interior design and its culinary offering. A radical change has been carried out in the lobby, where dark colours and classic decor has given way to pastel shades and more natural light, thanks to huge picture windows.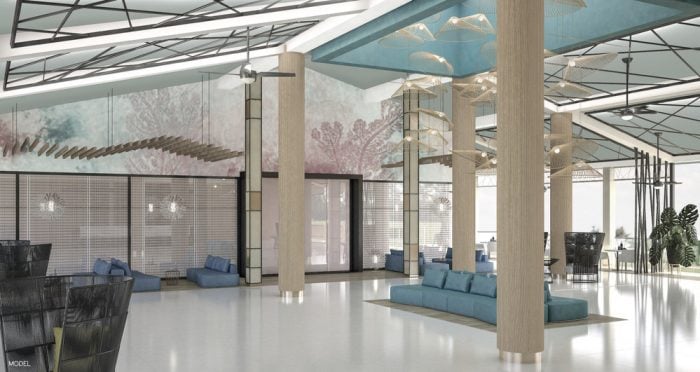 The main restaurant follows a similar style which, along with all the other dining facilities, has been renovated and redesigned. All of them are to be found in the main building, where the hotel will incorporate "Capuchino", the new café and ice-cream parlour in the area where the other bars were already located, which will also reflect a new style. A perfect example is Lounge 24, which will continue offering drinks and snacks all day long but with a new design based on simpler lines.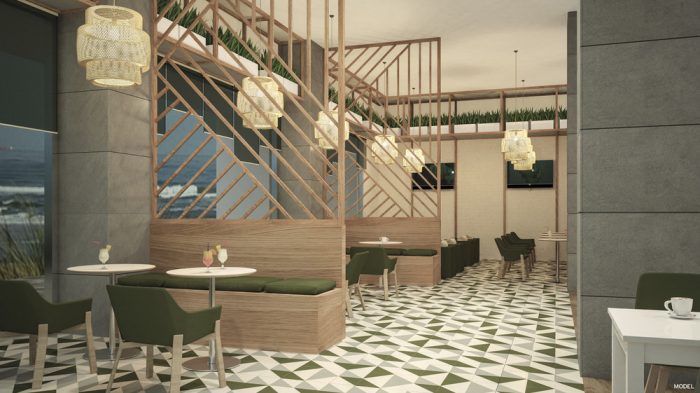 Another new feature of the Riu Palace Tropical Bay is the introduction of RiuLand, a kiddies club in the children's area so that youngsters can enjoy holidays in Negril to the full. Here they have their own exclusive swimming pool, bigger than the previous children's pool, and a playground full of fun activities.
The opportunity to take advantage of all these new benefits is barely two months away. We invite you to visit our website and book straight away to let yourself to be carried away by the charismatic Jamaican vibe at the totally renovated Riu Palace Tropical Bay.