Get to know the delicious and healthy cuisine of Costa Rica with RIU
Get to know the delicious and healthy cuisine of Costa Rica with RIU
date_range 28 August, 2018
question_answer
Leave your thoughts
If there is just one thing that identifies each destination and completely differentiates it from the rest, it's the local cuisine, those dishes and flavours typical of each place that captivate all who visit. Our intention today is precisely that, to make you fall in love with the gastronomy of Costa Rica, the country of 'Pura Vida' (Pure Life). Incorporating various elements of the South American diet, Costa Rican food is generally healthier given that its cuisine involves a great deal of fresh fruit and vegetables.
Gallo Pinto: the genuine Costa Rican breakfast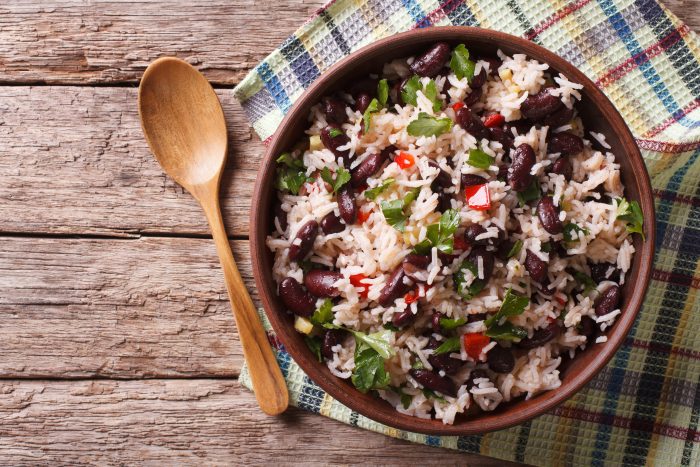 Gallo Pinto is the most typical Costa Rican breakfast dish. Its ingredients are rice and beans mixed together served with fried or scrambled eggs, minced meat, fried plantain and tortilla pancakes. If you like the flavour of spices, we recommend that you add the popular local Lizano sauce to your dish.
Casado: the quintessential Costa Rican dish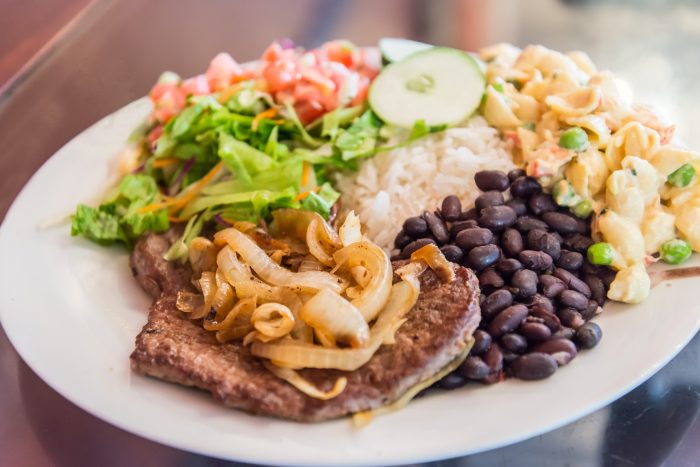 This is, without a shadow of doubt, the most common dish throughout the whole of Costa Rica. It is easy to prepare: it contains beans, rice, finely chopped cubes of red pepper, onion, fried plantain, a coleslaw with tomato and carrot and a selection of protein (chicken, pork or fish) served with fried onions. It's a genuine feast.
Olla de carne (Hotpot): a delicacy packed full of nutrients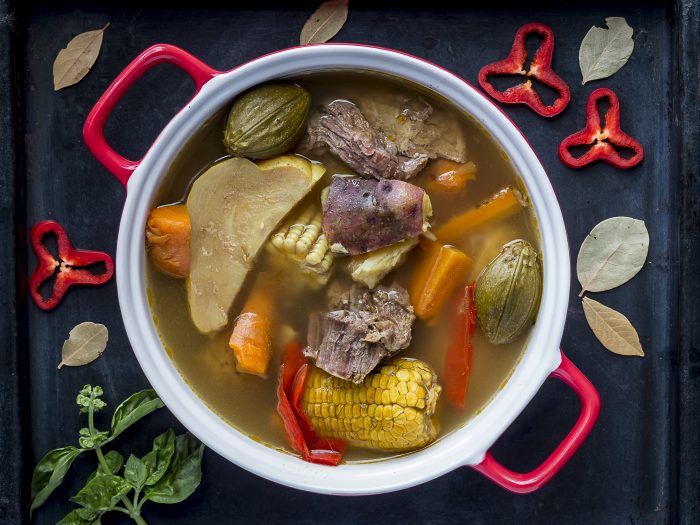 This delicacy of Costa Rican cuisine is considered to be one of the country's tastiest casseroles. It contains pieces of meat, carrot, plantain, chayote, sweet potato and green plantain. Due to these ingredients it is absolutely packed with goodness.
Tres leches (Three milks): the sweeter side of Costa Rica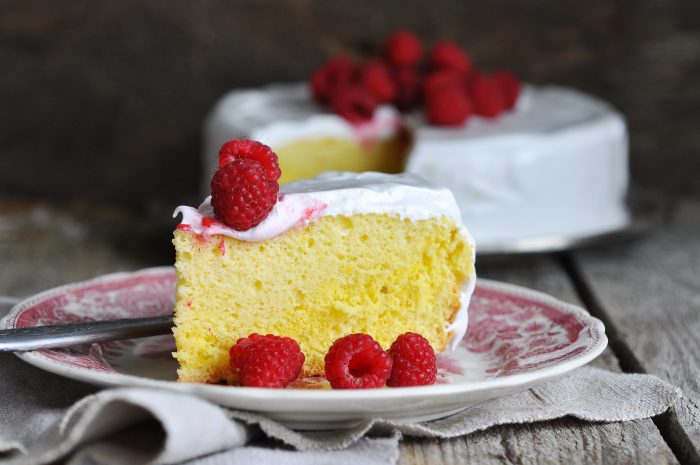 This is one of the most widely eaten desserts in the country. As its name suggests, it is a dish made with three types of milk: evaporated milk, cream and condensed milk. It is usually accompanied by a meringue made from egg whites and maraschino cherries or another fruit such as raspberries. It manages to maintain a spongy texture through not having butter as an ingredient.
These are just some of the dishes you can try in Costa Rica, but your palate will thank you for trying many more. To do that, we strongly recommend you stay in one of our two Costa Rican properties: the Riu Palace Costa Rica and the Riu Guanacaste, where we will be waiting to ensure that you enjoy the best cuisine Costa Rica has to offer. Pure Life!