Visit Los Cabos and contemplate the natural beauty of El Arco.
date_range 26 January, 2018
question_answer
Leave your thoughts
Long before we humans invented the concept of "art" and created lovely buildings and sculptures, nature was already working on its own works of art. Among them, in Los Cabos, we find El Arco, the arch, a spectacular feast for the eyes formed by rocks and located in a very special place: Land's End.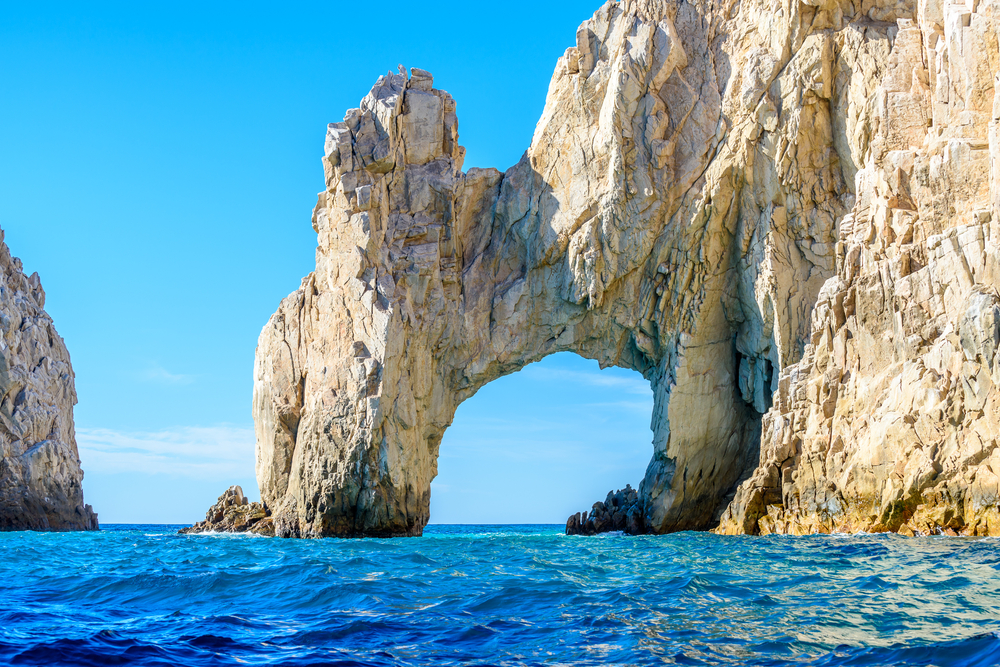 Its location on the southern tip of Baja California, in Mexico, where the Pacific Ocean and the Sea of Cortez first join their waters, has inspired many to call the cape where this rock formation is found "Cape Finisterre" (the end of the earth). There's no question that watching the sun go down in this place through the arch is an authentic visual delight. There's a myth that the last ray of sunlight to pass through El Arco and vanish on the horizon is green in colour.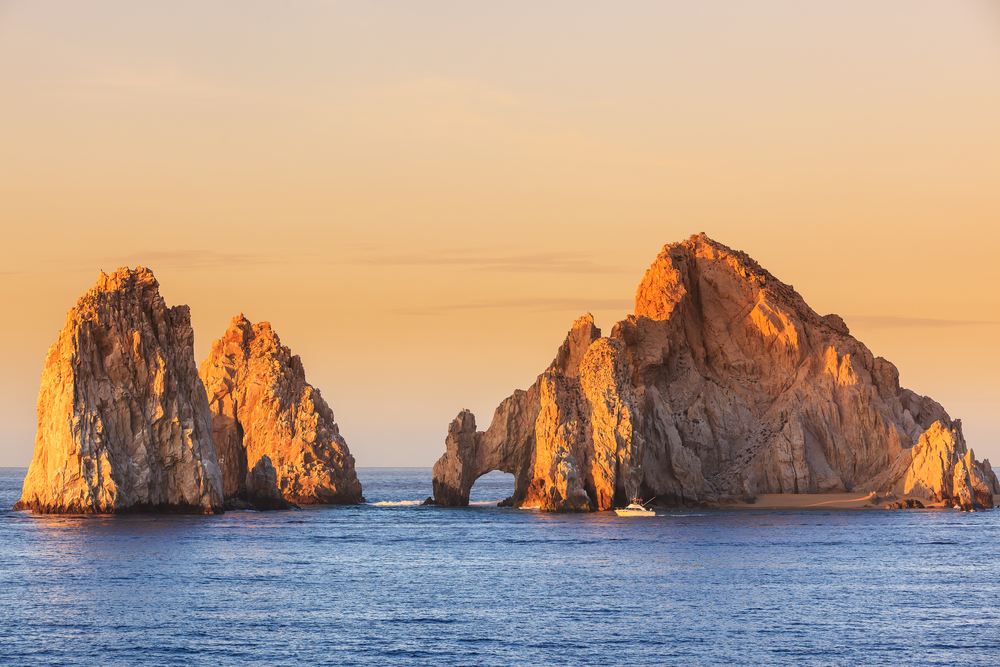 What is no myth is the appearance, once every four years, of a beach around El Arco. Due to the confluence of different sea currents and the accumulation of sand in the zone where the waters meet, Playa de los Enamorados, or Lovers' Beach", emerges above sea level to the delight of those lucky enough to visit this place. On the off-years when this beach is not visible, visiting El Arco in a small boat that leaves from El Médano beach is a fantastic option for seeing this natural wonder up close.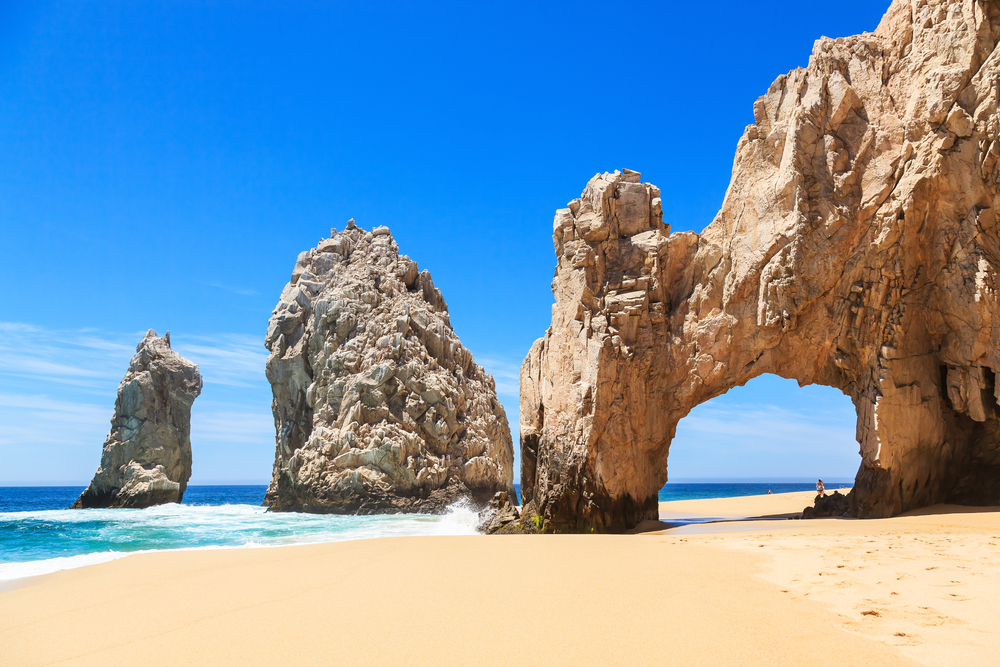 Directly in front of El Médano beach is where our two hotels in Los Cabos are found: the Hotel Riu Santa Fe and the Hotel Riu Palace Cabo San Lucas. In them, you'll enjoy the best services and amenities courtesy of RIU Hotels & Resorts. So you have no excuse for not visiting Los Cabos and finding out whether the last ray of sunlight to pass through El Arco… really is green. What are you waiting for?