We guarantee your children will have fun at RIU!
date_range 6 March, 2020
question_answer
Leave your thoughts
If in the previous post we talked about the best destinations to visit in April, in this one, we want to talk about some European places to visit with children. I'm sure many of you ask yourselves this question, because it's difficult to find a perfect place that suits the whole family when on holiday. That is why today we're talking about the ideal RIU hotels for the little ones to have fun.
Riu Costa del Sol and Riu Chiclana
Let´s go to the south of Spain where RIU has two perfect hotels for your children to enjoy themselves like never before. The first one is the Riu Costa del Sol which boasts the famous RiuLand, a theme park where our little ones can make new friends and play with their summer friend Calú. The hotel has a splash pool and a baby pool during the summer months. ¡A paradise for kids!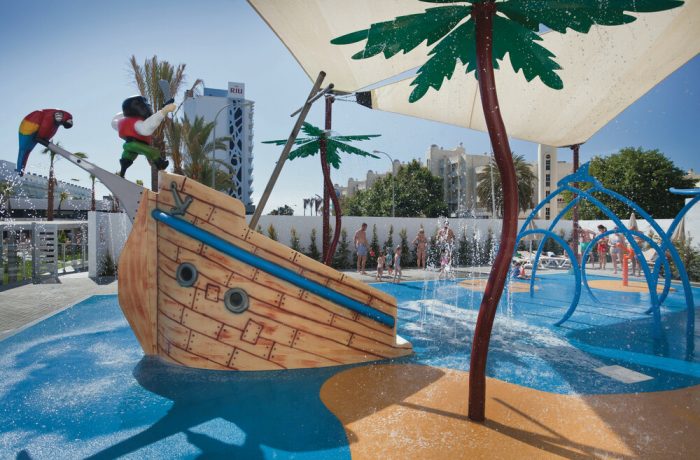 Another option, if you would like to visit Andalusia, is the Riu Chiclana famous for its Riuland park facilities for children, which were totally renovated in 2018. Here children can enjoy their dream game park which includes a ball pool! But this is not the end of the story because there is also Club Riu4U for young people aged 13-17 who are looking for a different kind of experience. Next to these there is a splash jpool where you can play at being pirates and defeating sea monsters, an outdoor playground with fun water jets, an indoor playground if the weather isn´t great and a baby pool! Without a doubt, this hotel offers all kinds of options for your children. You can all have an unforgettable holiday in an environment that will please the whole family.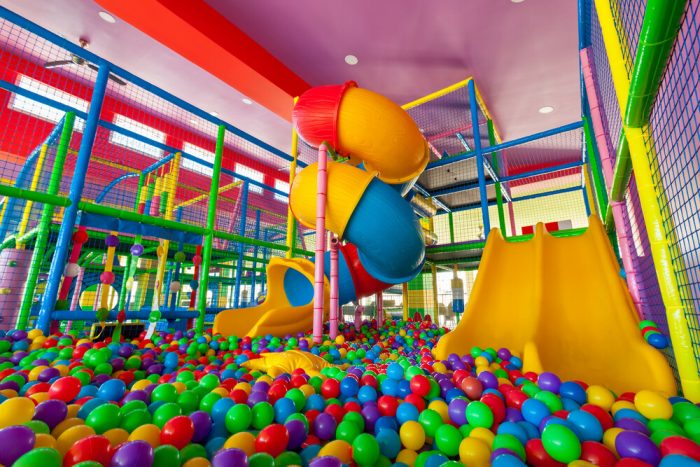 The little one's will love the south of Spain!
Riu Gran Canaria
Another option is the wonderful island of Gran Canaria where RIU has the hotel Riu Gran Canaria with a RiuLand park in the shape of a cake! Here your children can let their imagination run wild and play inside the world's largest strawberry cake. In one of the kiddies pools they can be airplane pilots or that they defeat a dragon thanks with the two giant figures they can play with in the water.They won´t be short of an adventure!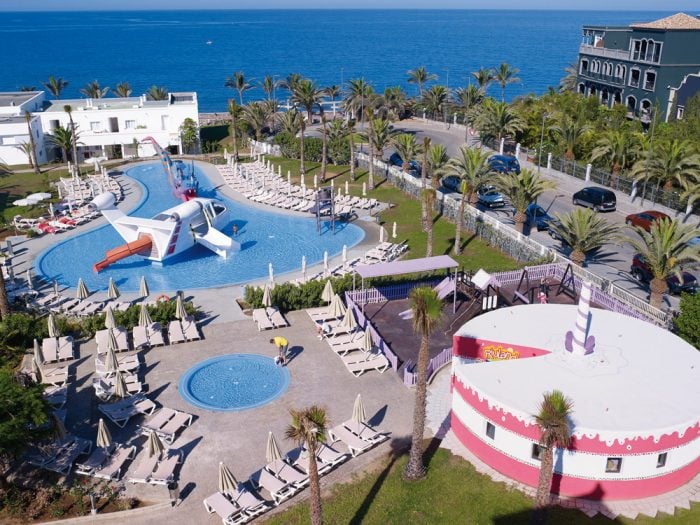 This hotel also has Riu4U Club for teenagers, designed for specially for them where they can meet people of their age and enjoy themselves as they deserve.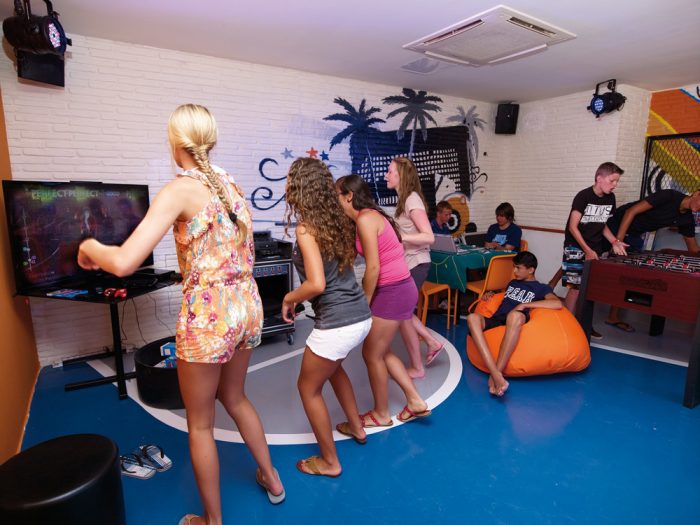 Riu Guarana
The last stop is at the hotel Riu Guarana in the Algarve, Portugal. Here the little ones can also enjoy the RiuLand facilities, the Riu4U club, a swimming pool and a playground where they for their summer adventures. You can now add Portugal to your list of destinations to visit with your family. Thanks to the hotel's facilities you can enjoy a few hours of tourism or relaxation on the beach and then the children can spend time at the hotel's areas specially designed for their entertainment.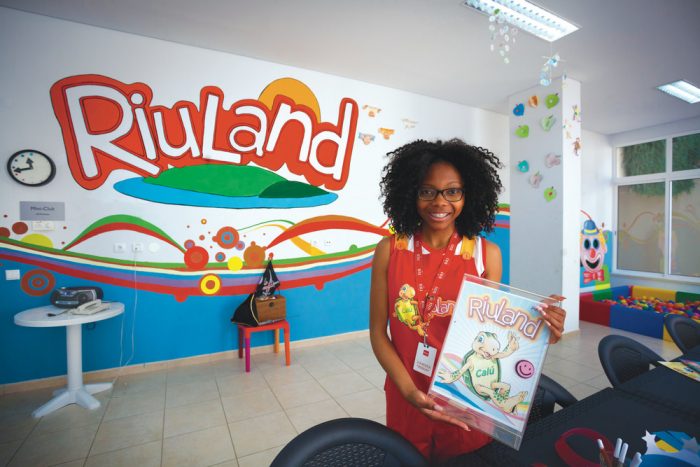 Traveling with the family is easy with RIU!! In these four hotels all our guests will find their ideal spot as the activities are designed for all ages. In addition, the environments in which they are located are breath taking! If you have not yet decided on your next family vacation destination, any of these three places will surely suit your needs.