Discover the flavours of Japan with RIU
Discover the flavours of Japan with RIU
date_range 10 March, 2020
question_answer
Leave your thoughts
At RIU we know that one of the most important aspects when choosing a holiday is the local cuisine. That's why, wherever you travel, you´ll be delighted with a culinary variety of flavours representing the different parts of the world. Today we want to tell you about the Japanese restaurant facilities only found in the Riu Palace hotel range.
And best of all? Many of them have a sushi bar!
1.   Riu Palace Maldives
You already know the small RIU paradise at the RIU Maldives located in a breathtaking environment, which also offers a broad variety of activities. Now we would like to introduce its Japanese restaurant "Yu Hi" available to all guests staying at the beautiful Riu Palace Maldives hotel. What could be better than enjoying the best flavours of Japan in this magical setting? If you wish, and with a previous booking, you can enjoy your dinner in this modern restaurant decorated in true traditional Japanese style.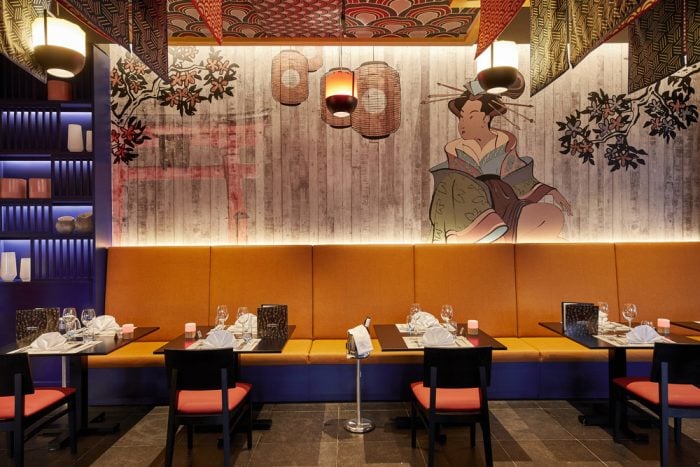 2.   Riu Palace Baja California
Now let´s travel to our beloved Mexico, specifically to Los Cabos, where the elegant Riu Palace Baja California hotel is located. This one is classified as Adults Only! Among its facilities we want to highlight its Japanese restaurant also named "Yu Hi" where you can surprise your partner with a romantic dinner and enjoy the delights of its menu under a roof of flowers. Absolute luxury!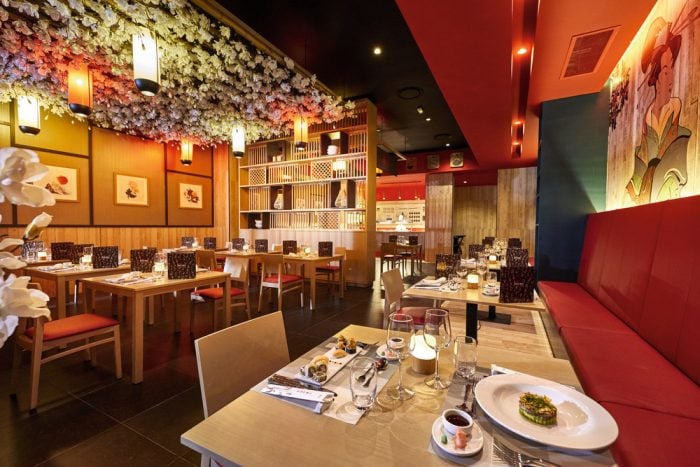 3.   Riu Palace Boavista 
Hotel Riu Palace Boavista , located in Cape Verde has been open since the year xx in a spectacular location at the foot of the wonderful beach of Las Dunas. As well as enjoying activities for the whole family, you can have dinner at its Japanese restaurant called "Mitsuki" where you can order delicious dishes a la carte. It's time for the little ones to try something new!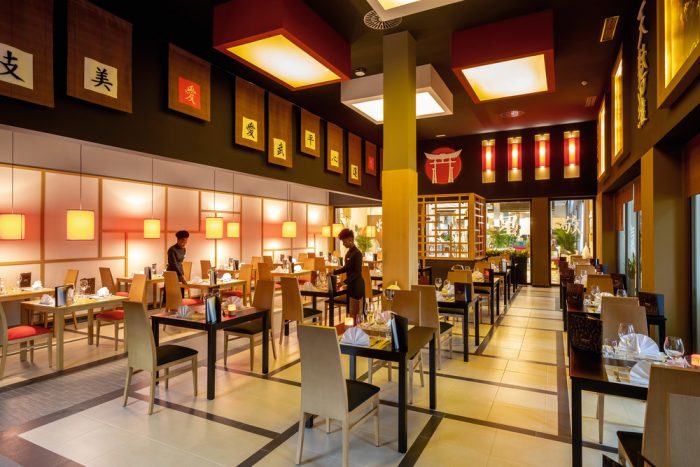 4.   Riu Palace Tropical Bay
In Jamaica, with its prevailing tropical climate, RIU offers the Riu Palace Tropical Bay Hotel. Although it's the ideal place to soak up the famous Jamaican culture you can't leave without trying the delicious dishes in its Japanese restaurant "Hakuchi".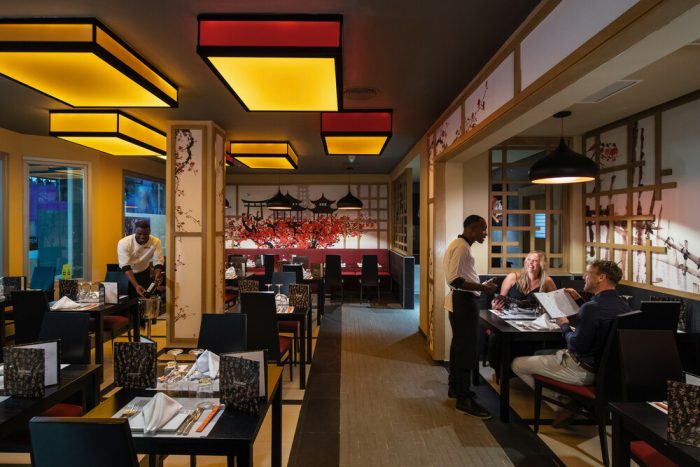 5.   Riu Palace Punta Cana
Our last destination is one of those known as true paradise. Everyone who visits Punta Cana falls in love with it. If you're a fan of Japanese food and want to travel to the Dominican Republic, the Riu Palace Punta Cana is your hotel. With its Japanese restaurant Yokohama, it offers delicious dishes that will definitely impress your palate.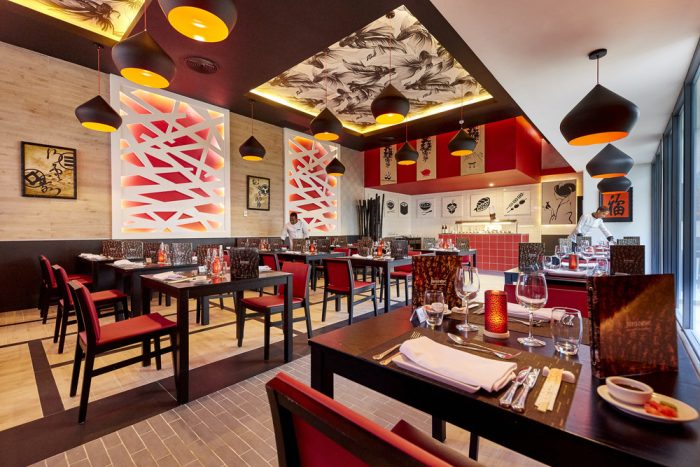 These five hotels are some of the many that have a Japanese restaurant within their facilities. You can dine at all of them during your stay thanks to its exclusive 24h RIU All-Inclusive service, in settings worthy of magazines covers. Don't miss it! Don't think twice about it and come and taste Japan's traditional cuisine at the Riu Palace hotels.