Learn about RIU's work with groups that fight against cancer
date_range 28 February, 2020
question_answer
Leave your thoughts
There are countless groups dedicated to putting a little relief and joy into the lives of cancer patients and their families. Their work ranges from making people smile to providing accommodation near the treatment centre or financing medication. For years RIU has been collaborating with several of these entities that provide support to people affected by this disease, always with the aim of helping families who are going through a treatment process. All our contributions follow one of RIU's main lines of action in the area of Corporate Social Responsibility, which is children, and in this case within the health programme. Find out more on the work RIU undertakes with these associations. We will tell you everything you need to know.
Fundación Aitana
Since 2015 RIU collaborates with the Fundación Aitana, in Mexico, dedicated to improving the quality of life of children and young people with cancer, providing support during their treatment and helping to strengthen their social and family integration. To this end, an outpatient area specializing in cancer patients in childhood and adolescence has been set up in the northern part of the state of Quintana Roo, Cancun. The main objective is to reduce treatment abandonment rates, transport costs and increase early detection of the disease.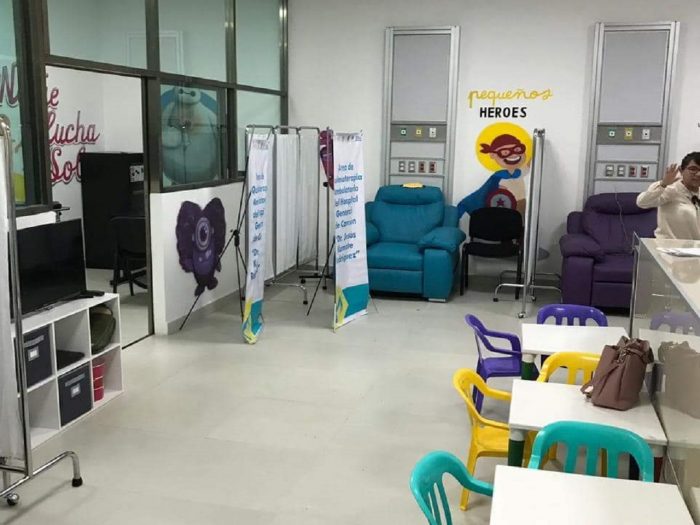 Dr. Smiles and Healing Hands
Also in Mexico, on the one hand, RIU collaborates since 2016 with Dr. Smiles, a foundation that seeks to give joy and fun to children suffering from serious illnesses. In this case we contribute with accommodation in our hotels for the families and children who are undergoing treatment. On the other hand, in the year 2015 the chain joined Manos que Sanan (Healing Hands) which, following the same line as the previous one, tries to cheer up these children and their families, we also provide accommodation and activities receiving the families with the greatest joy.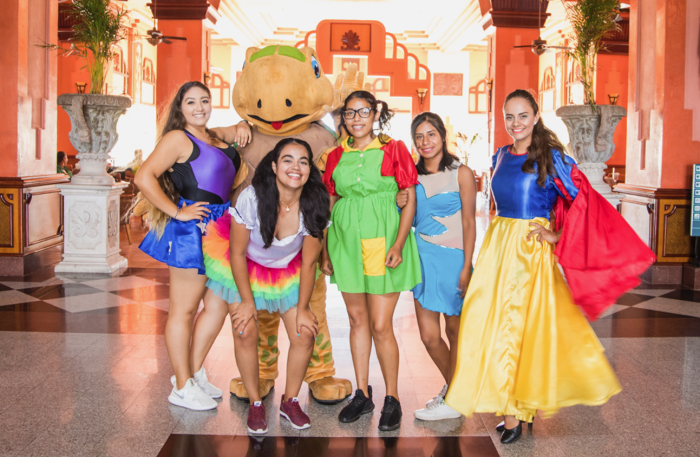 Young brave one
Now we are going to the Canary Islands where, in 2014, RIU joined Pequeño Valiente (Young Brave One), an association for parents of children with cancer. The aim is to provide families and children with this disease with all the necessary support, improve their health care and facilitate their educational integration among many other things. We collaborate by sponsoring with two apartments (one in Las Palmas de Gran Canaria and the other in Santa Cruz) to accommodate the families. Each year we also organize a Christmas Charity Market at the hotel Riu Don Miguel with the aim of raising funds for the "Casa Hogar Pequeño Valiente".
Medical smile
In Mallorca since 2013, RIU has been collaborating with Sonrisa Médica (Medical Smile), a pioneer association of hospital clowns in Spain, the objective of which is to reduce children's stress while in hospital with humor and fun. To support this amazing cause, RIU finances the clowns' activities at the Son Llàtzer public hospital.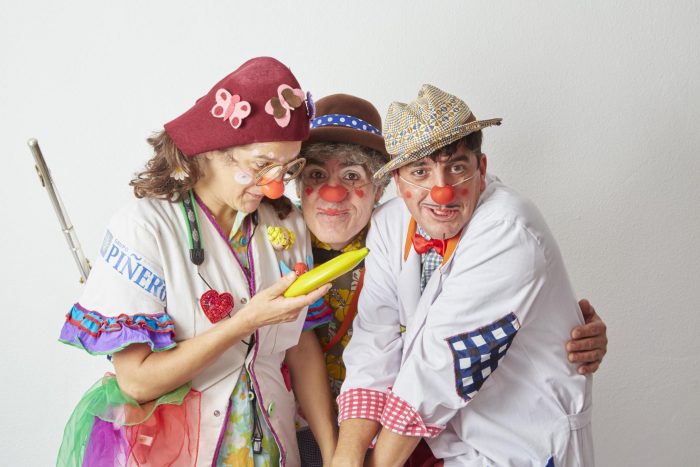 Make a wish
In 2016 RIU joined the Make a Wish foundation in Spain in its aim to awaken the hope of children suffering from serious illnesses by enriching their lives through personal experiences of hope, strength and joy. To this end, we offer accomodation, help organize activities and transport, and welcome families to our hotels.
The Canary Island association against breast and gynecological cancer (ACCM)
The ACCM is an association that offers social care, rehabilitation, talks, psychological care, training and activities to all the women affected by the disease. RIU collaborates by offering accommodation vouchers at charity events such as:
Gran Canaria Charity Race GRAND PINK RUN
Fashion show under the slogan "MOTHER'S DAY HOMAGE"
Charity Bingo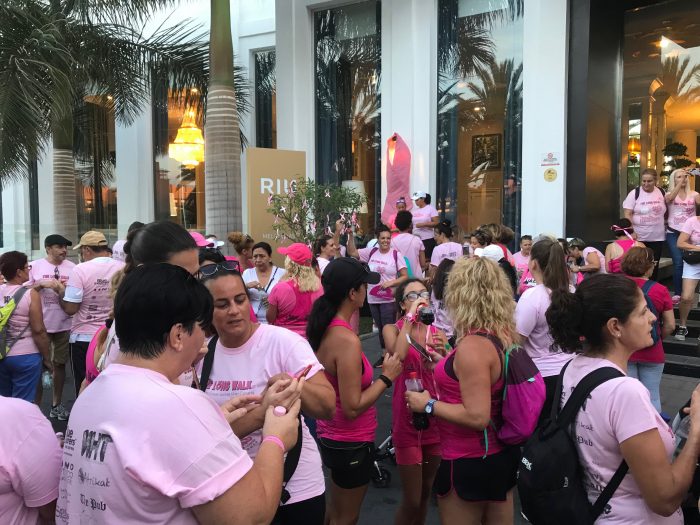 We also support them by providing facilities in our hotels at all the events held in Maspalomas during October, to enhance visibility on breast cancer.
These are some of the projects where RIU adds its grain of sand to help people suffering from cancer.You can also join their cause and support these families.