What restaurants are there to choose from at the RIU hotels?
What restaurants are there to choose from at the RIU hotels?
date_range 14 June, 2019
question_answer
19 Comments
We are often telling you about everything you can do with RIU, from destinations to visit to all the activities you can enjoy. This time, we are going to focus on food and tell you about the wide range of restaurants you have to choose from if you stay at a RIU hotel. Your happiness is our main priority and this always starts with a full belly. Do you want to find out more about the restaurants in our RIU hotel chain?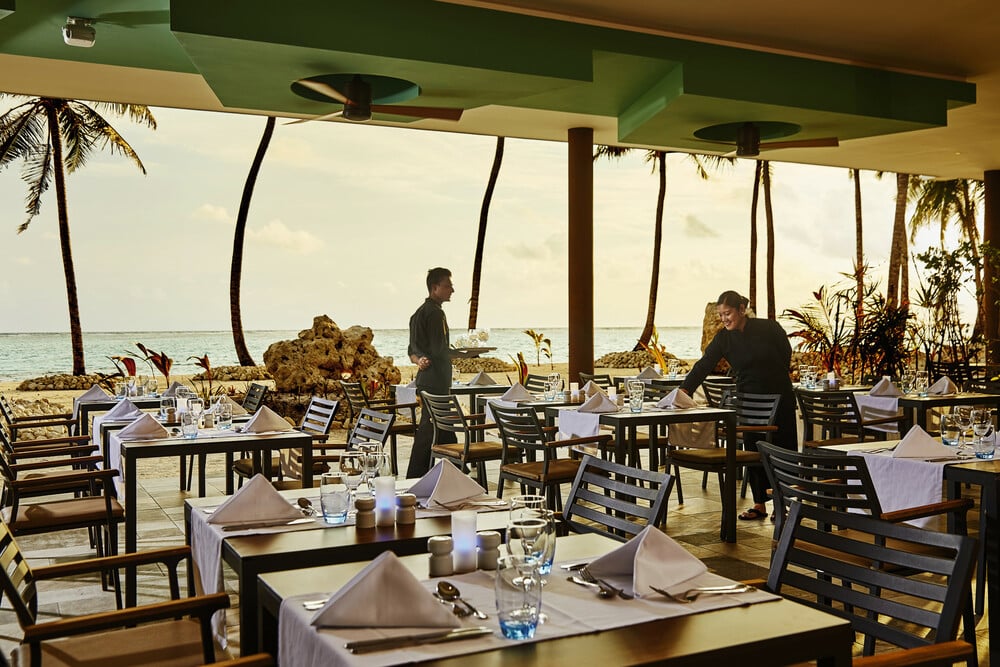 We are a hotel chain operating around the world and therefore it makes sense for our establishments to cater to a wide variety of cuisines to help everyone feel a little closer to home. In this post we are going to recap what we have to offer. Get your taste buds ready!
The timeless classic
All our hotels have a Main Restaurant serving breakfast, lunch and dinner. For us, this food should be reminiscent of our Grandmother's traditional cooking, that favourite dish you always look forward to, the one you ask her to make for you whenever you go and see her.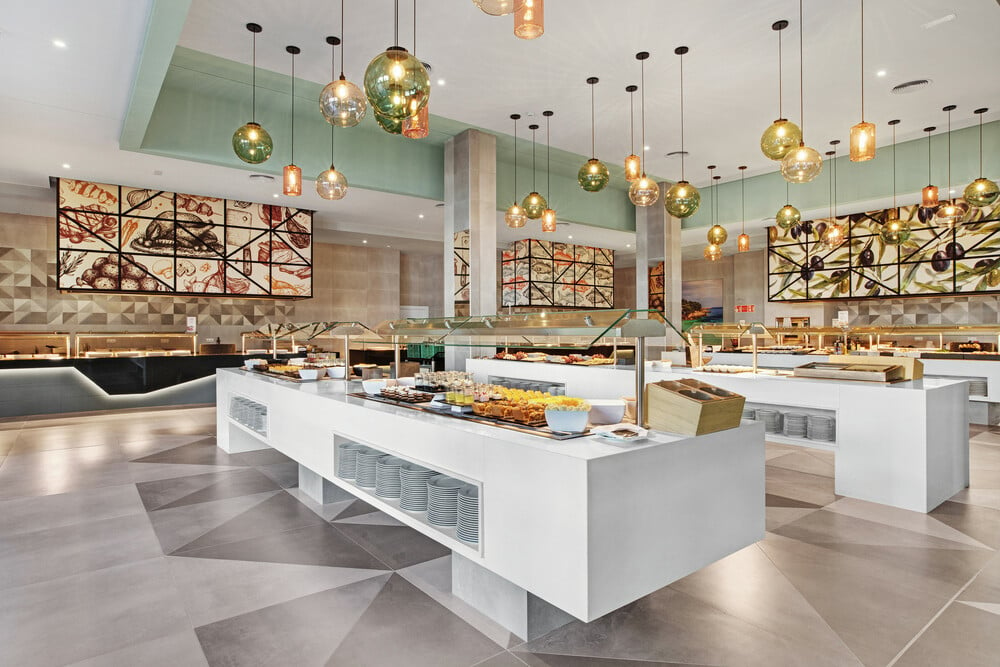 What will you find here? This restaurant is usually a buffet where there is a varied selection of food to choose from, with an emphasis on Mediterranean cuisine. Having said this, they are normally grouped into different spaces, therefore you might come across foods from various parts of the world in one single restaurant which means you can be a little adventurous and try out different things.
Many of our hotels also hold our popular themed days where the buffet offers certain specialities. For example, in the Caribbean we are going to be introducing three themed nights:
1. Chef night or gala night: we will be offering top quality dishes and foods selected by the chef himself.
2. Spice night: indulge your taste buds with a wide selection of Indian and Arabic dishes bursting with spices to awaken your senses.
3. Caribbean night: enjoy some of the most traditional dishes from the local area.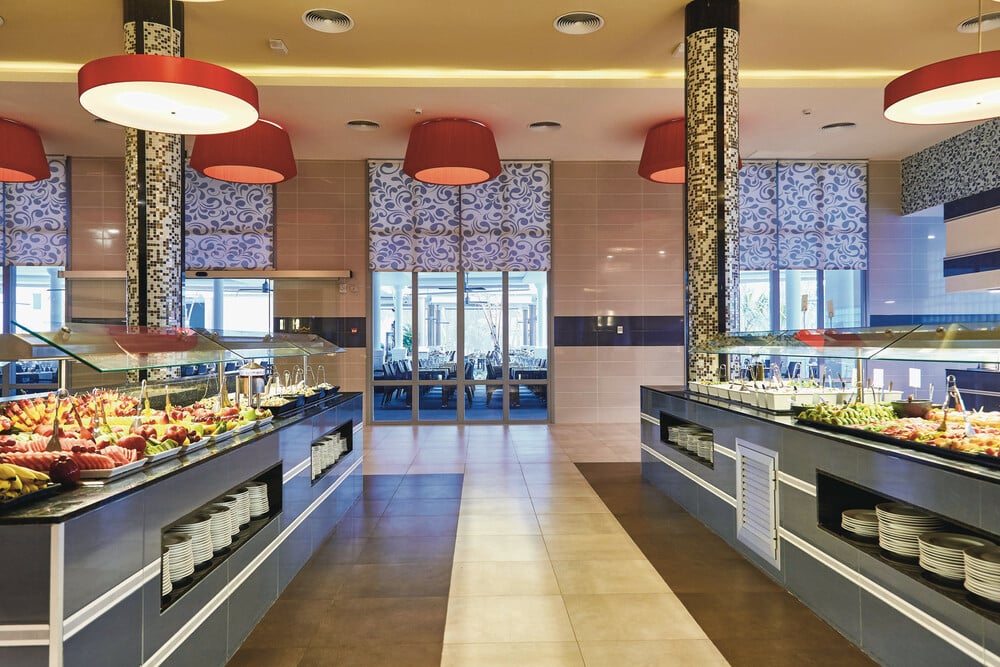 This is one of many examples of themed events offered in our hotels' main restaurants, with the specific theme depending on the hotel.
Travel with RIU through food
We invite you to journey with us through the different places we have set up in each one of our establishments. Whether you go to Spain, Germany or Asia we want you to try food from all our destinations. With this in mind, we want to let you know about the following themed restaurants:
– Italian
– Indian
– Japanese
– Steakhouse
– Spanish
– Mexican
These restaurants feature a small sample of the kinds of dishes which would traditionally be served in these destinations. In addition to the dishes on offer, the decoration will help you to immerse yourself in the culture, although this varies from hotel to hotel. For example, the hotel Riu Gran Canaria boasts the "Dunas" Main Restaurant and the Asian Restaurant "Kaori", among others. The hotel Riu Chiclana also features the Italian Restaurant "La Dolce Vita" and the Main Restaurant "Botánico".
We should point out that not all the hotels have the six previously mentioned restaurants. For example, the Japanese restaurant is only in the hotels in the Palace category, and usually includes a sushi station. In the Maldives, for example, where two hotels have recently been opened, you can now enjoy this space.
The themed restaurants, in the same way as the Main Restaurants, also have their own specific names. We would also like to point out that our Steakhouses are normally designed in an open-plan style where you can try food from the charcoal grill.
For the refined palate
We could not go any further without discussing two very important culinary experiences at RIU:
1. Kulinarium Restaurant
This restaurant has been created by the chain's culinary team and is based on a fusion of modern and local cuisines. Locally-sourced ingredients are usually used and are expertly combined through innovative culinary techniques. This is a unique experience for the senses!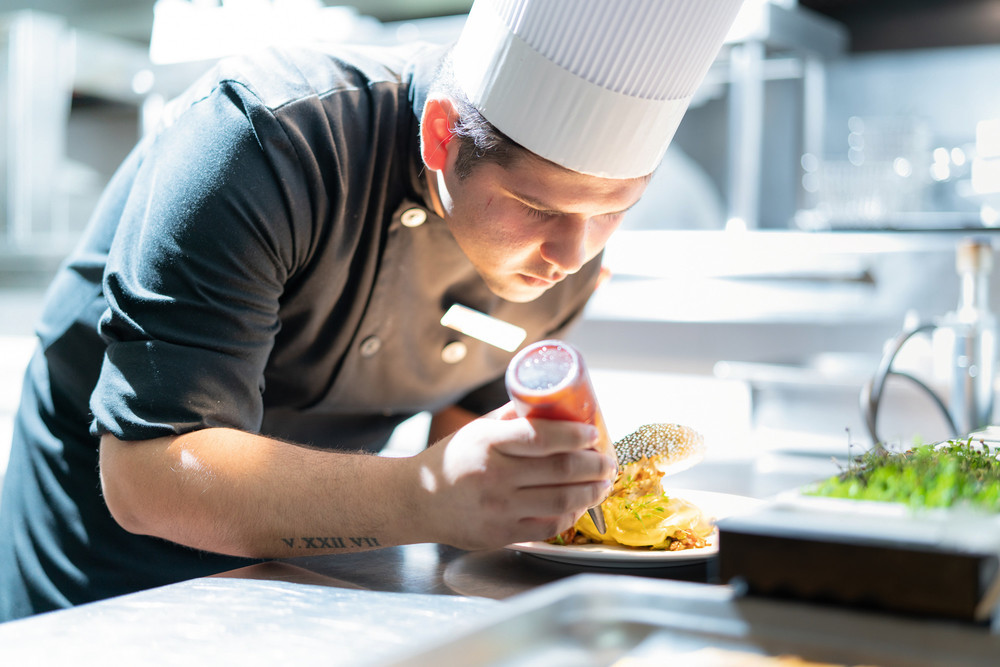 2. Krystal Restaurant
You will only find this restaurant in the Palace line of hotels. Here they combine state-of-the-art cuisine and fusion food using international ingredients.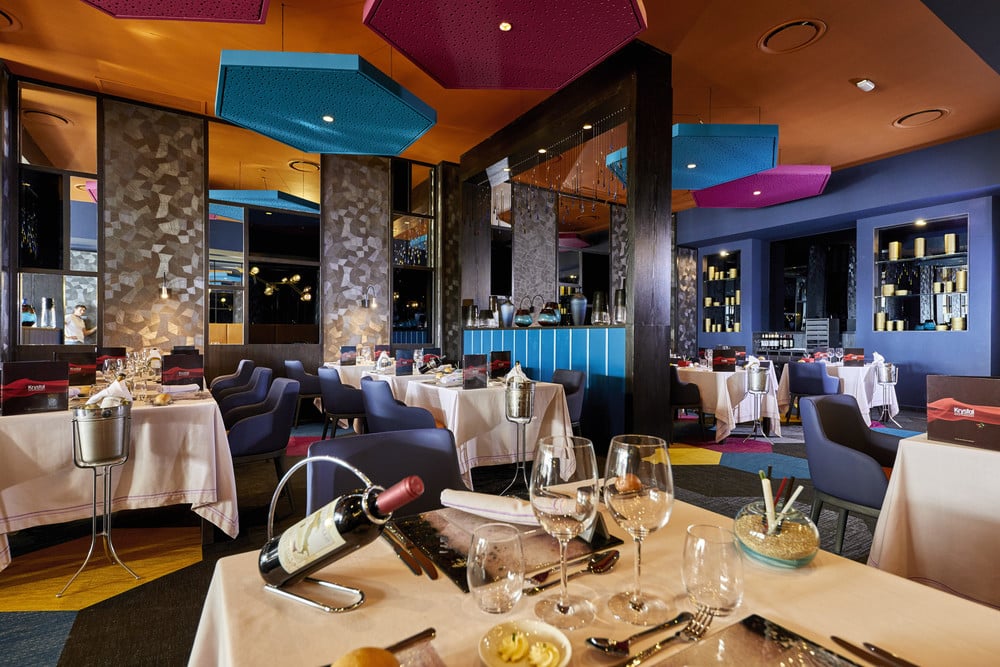 Every city is it's own world
If you have chosen a Plaza hotel for your holiday, know that the restaurants are very different to those in the beach hotels and from the restaurants in other cities. Therefore, if you stay at our future Madrid hotel, the cuisine on offer will be different to the food in our New York hotel. Surprise yourself with the cuisine!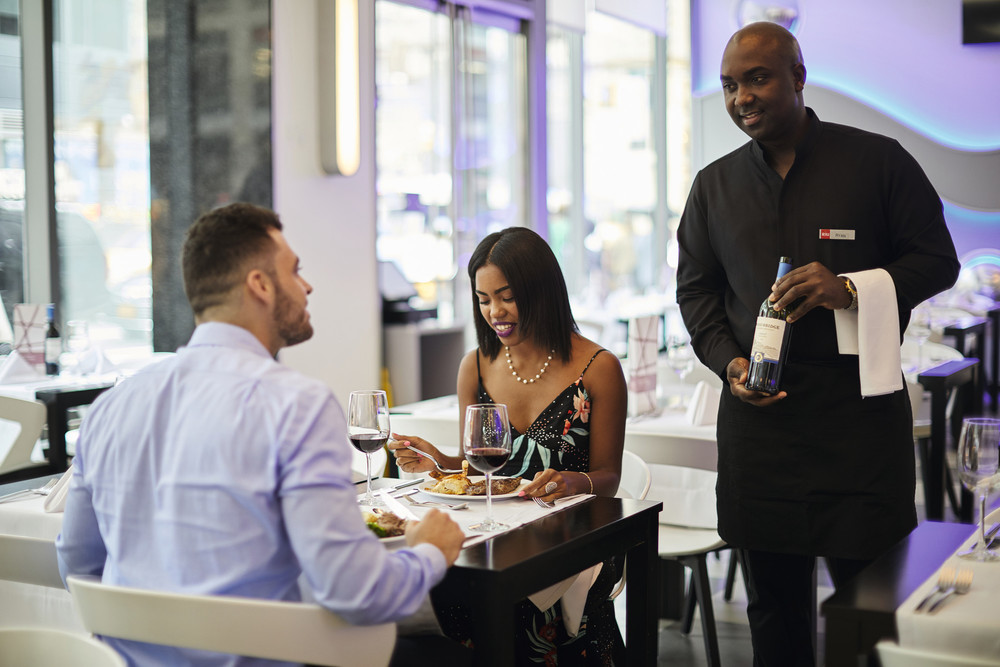 Even if you already know all about the RIU restaurants we wanted to give you a few more details about what you will come across, depending on the hotel in which you are staying. If you have already decided on your hotel, take a look at the hotel's page on our website and find out what restaurants your hotel can offer you.
Have we whet your appetite for taking a holiday? We want RIU's culinary aroma to envelop your senses and for it to form part of a wonderful memory for you. We want you to feel at home every time we welcome you to a RIU hotel. The pot is bubbling on the stove. It's time for everyone to sit down at the dinner table!