Why travel to the Maldives with RIU?
date_range 18 June, 2019
question_answer
8 Comments
We can't hide the fact that one of our favourite destinations for 2019 is the Maldives. As we have mentioned on previous occasions, this is our first experience of these beautiful and heavenly islands where your rest and relaxation is guaranteed.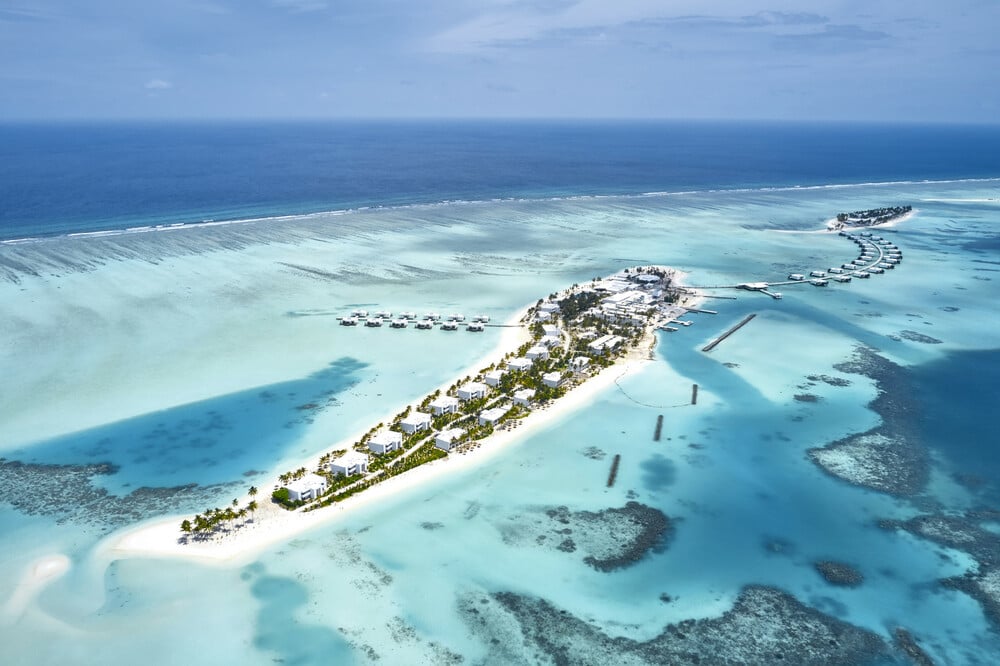 Over the last few months we have shown you the look and feel of these two new hotels, how the construction work was coming along and their official opening. However, do you know what there is to do during your stay in the Maldives? We have brought all the classics of our chain to this destination so that you can feel completely at home. Our entertainment team are looking forward to your arrival!
What to do in the Maldives with RIU?
As you know, our activities and products do not change from one destination to the other and the Maldives is no different. Therefore, travelling to this location with RIU will provide you with an unforgettable experience and will be a paradise you will never want to leave.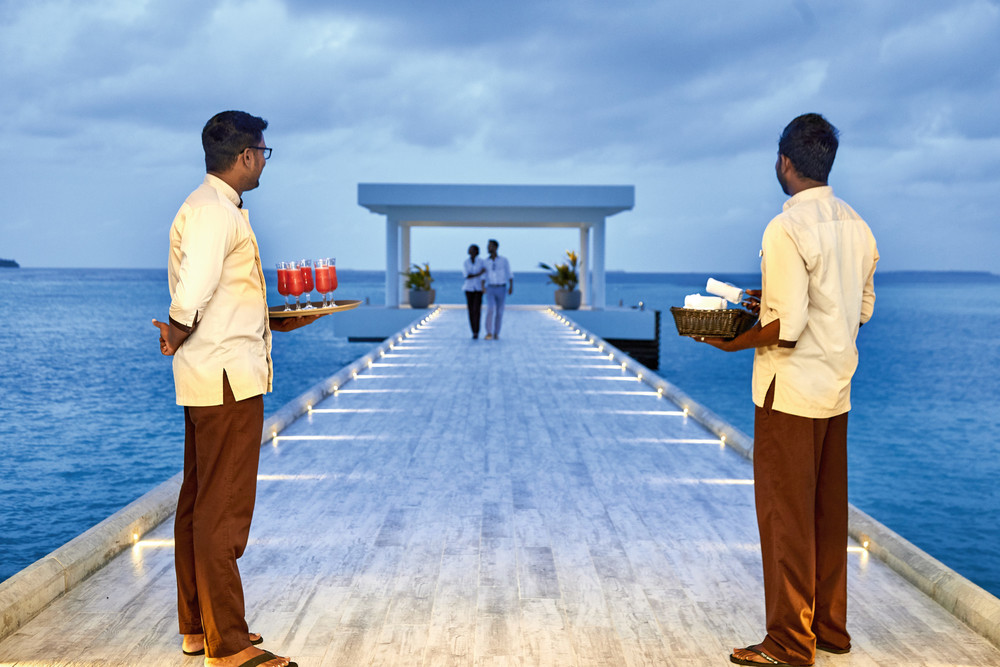 There is no doubt in our minds that the atmosphere and the endless crystal clear waters make for a unique setting. However, entertainment is also very important which is why there is plenty to choose from at our hotels.
1. RiuLand
Are you travelling with children? Worry not, they too will get to enjoy a little slice of paradise with the RiuLand Kids' Club, which, as you no doubt already know, guarantees a whole lot of fun for the youngest among us every day of the week! You will be able to enjoy the sounds and the serenity that this destination can offer you as well as the day activities that the hotel has prepared for adults.
2. RiuFit programme
Although you are visiting a paradise of relaxation there is no reason not to stay in shape. We want you to use your mind, but also to focus on your body so that when you get back home no one thinks you have just been lying out in the sun all day. And precisely what is our secret? Look no further than our RiuFit activities in the Maldives, with a specially designed area where you can stay in shape and keep active. You will be the envy of the whole office when you get back!
Not only that, if you travel to the Maldives, you will have the privilege of enjoying two exclusive new activities in this paradise! They are called AeroYoga and Paddle yoga. A whole new experience!
Both hotels boast a gym for over 18s only, where you can also take a steam bath.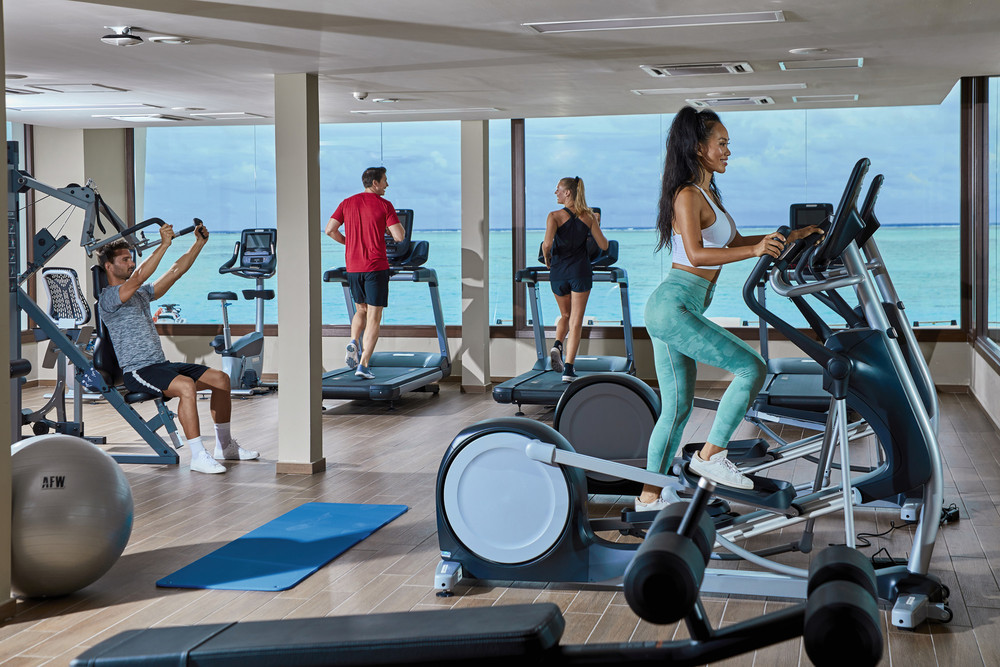 3. Water sports activities
Can you imagine kayaking in the clear waters of the Maldives? If you come to RIU you can glide along the turquoise waters while exercising your body and mind. It's almost too good for words! What's more, we also offer you the chance to go on a pedalo and have a go at Stand up Paddle Surf (SUP) in a unique setting.
If diving to the depths of the sea is something which has always fascinated you, why not take a class with the diving school, which is not affiliated with the hotel, and discover what's hidden at the bottom of the ocean. You might even uncover lost treasure.
The Maldives by night in RIU
Before going for dinner, we recommend that you take a moment to contemplate the skyline and experience the beautiful sunset. What better way to end the day? Not everyone gets to say that they have seen the sun go down over the Maldives.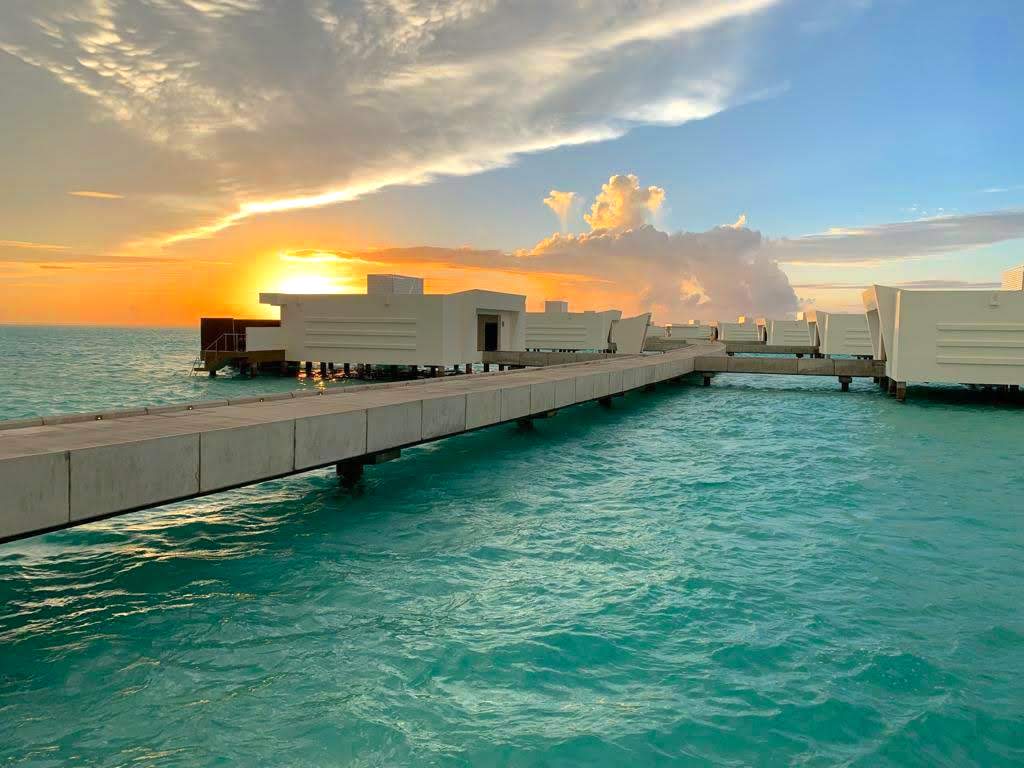 We have a surprise in store for you once the day has drawn to an end. Surely you must have seen a beach party on the television and thought about going one day. Rather than just watching them on the screen, we bring this experience to you, so that your nights are extra special. Everyone is invited to our beach parties!
What is there to eat in the Maldives?
We have brought your favourite culinary delights to this paradise, so there's no need to worry that you will only be eating coconuts during your stay. You can enjoy our main restaurants in both of our hotels. They feature a variety of buffets with live cooking and themed days 3 times a week.
At the Riu Atoll hotel our guests can dine at the "Beef Steak House" restaurant and the Italian restaurant "Sofia". We also have our "Boduberu" lounge bar with an outside terrace, a sports bar and the "Sunshine" swim-up pool bar.
In the Riu Palace Maldivas hotel you can enjoy "Krystal", the fusion restaurant, the Japanese restaurant "Tu Hi" and the "Paradise" pool bar. On top of all this, you can enjoy all the restaurants in the hotel Riu Atoll with Premium drinks in the whole hotel.
And best of all? Both hotels feature a chill out area where you can relax and enjoy a drink.
Do you like what we have prepared for you? Paradise is a whole lot more than just white sands and shimmering waters. If you have finished your holiday read and your tan is coming along nicely, at our hotels you can also enjoy full entertainment designed for you. This summer it is time to visit us in the Maldives!