5 things to do with RIU this summer
date_range 11 June, 2019
question_answer
Leave your thoughts
The heat of summer has arrived and we are sure that you're planning to take a few days off and get away from it all. As always, we want to make it easy for you by suggesting some destinations that we think will be just what you're looking for. We are going to tell you about 5 things you could do this summer if you stay at a RIU hotel. Do you want to find out what they are?
1.      Splash Water World
Something we all enjoy doing during this season of the year is to cool ourselves off. At RIU we bring you a fun way of doing just that, with our Splash Water World. This is a place where you can enjoy plenty of water attractions designed for children and adults alike. This place has all kinds of water slides as well as leisure areas where you can relax and enjoy some refreshments.
Where can you find these watery wonderlands? In the RIU hotels in Punta Cana where the most adventurous among us can enjoy rides such as the Body Vortex, an enormous tube slide which will shoot you out into the pool at top speed. Another one of the park's heavyweights is the Kamikaze with spectacular drops from several meters high. For the youngest among us, we have a children's pool with slides and special attractions just for them.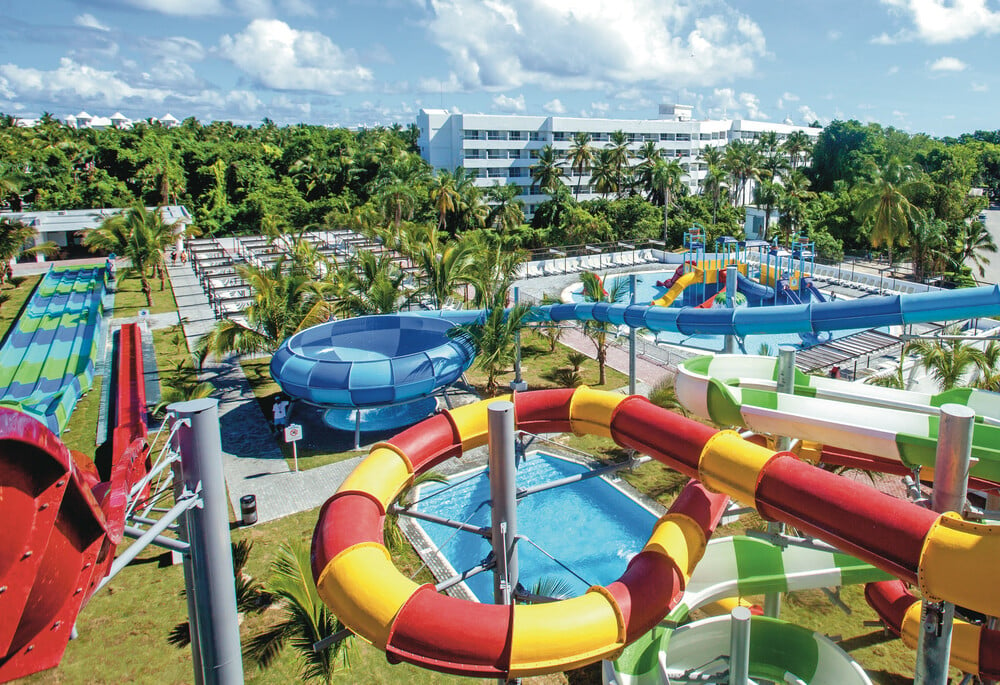 If you are staying at the hotel Riu Republica you can also enjoy Splash Water World, but this time it is located within the hotel itself and boasts attractions such as the Acuaracer, with four lanes to see who can go the fastest. RIU also offers this water park in destinations such as Cancun, in Riu Dunamar and Riu Palace Costa Mujeres as well as in its hotels in Los Cabos. Come along and join our aquatic adventure!
2.      Splash for children
Although you already know about our RiuLand kids' club, we wanted to highlight the fact that lots of our hotels have a Splash where your children can enjoy mini-parks where having fun in the water is the order of the day.
These areas are places where your children can enjoy water slides and play in a creative and fun-filled way, such as at the Riu Gran Canaria where they can pretend that they are jumping out of a spaceship.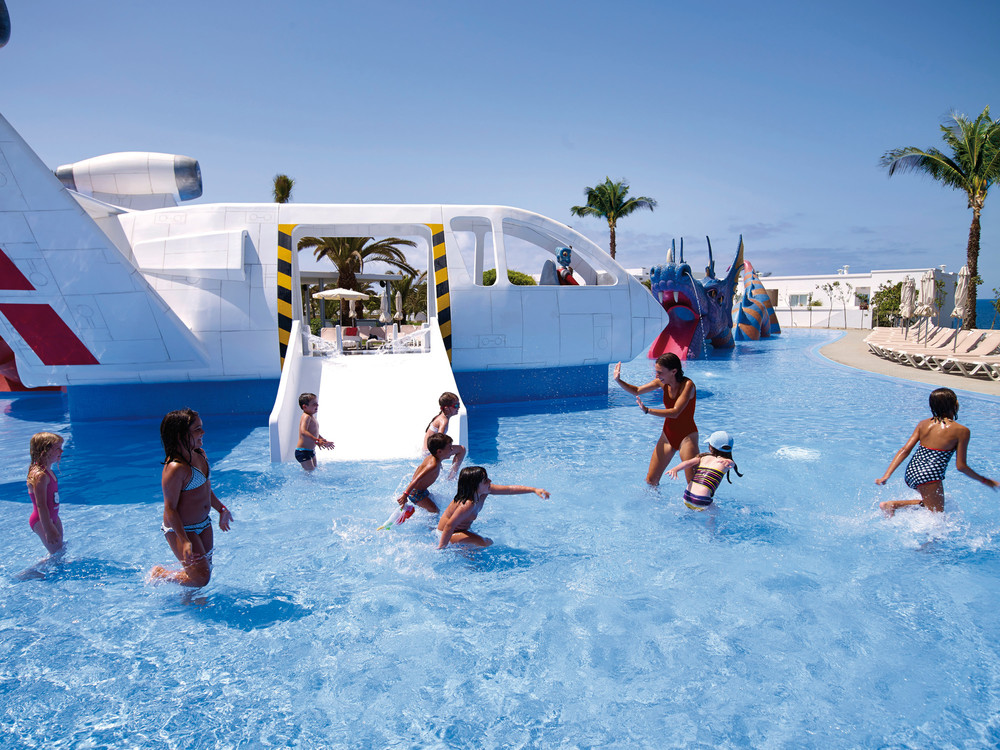 Another great example of a place where your kid's fun in the water is absolutely guaranteed is at the hotel Riu Chiclana. Your children can become real pirates at Splash as it features a boat and a dragon, both with in-built slides to ensure that the fun never ends!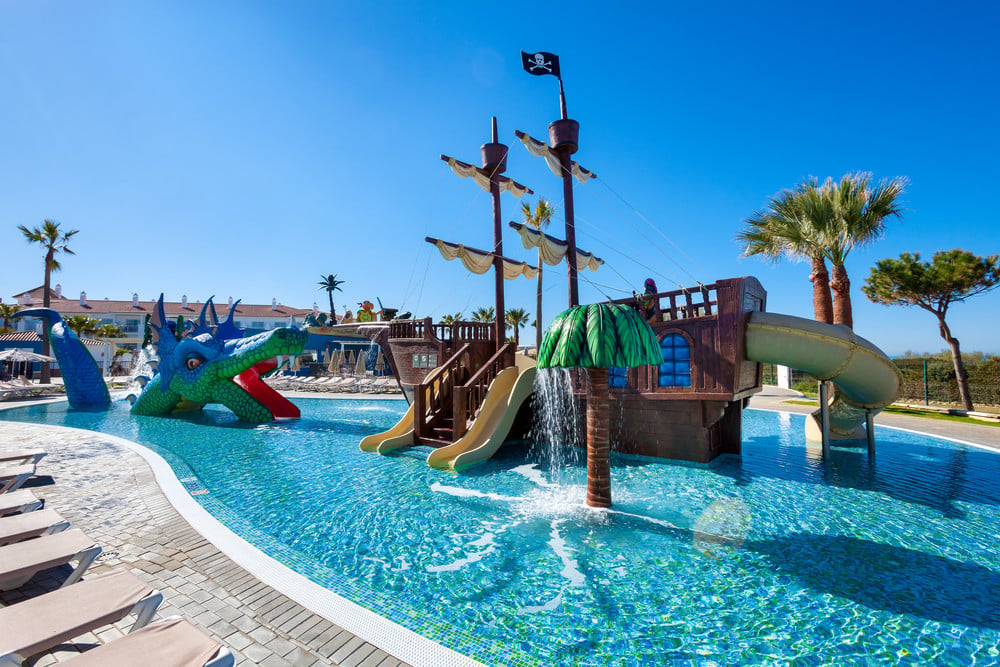 The Riu Costa del Sol and the Riu Santa Fe hotels both feature these water-soaked attractions. Does the idea sound good to you? There are so many more hotels with childrens' and babies' pools which have also been designed to ensure children can give free rein to their imaginations.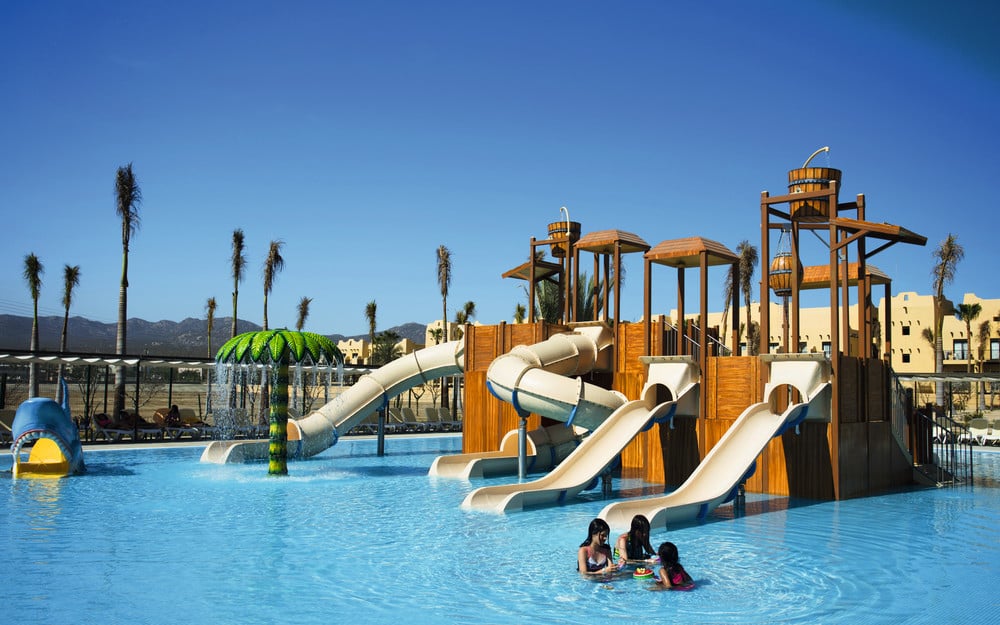 3.      Water sports
And now it's the adults turn. If you love water sports we have everything you need at RIU. Enjoying water sports is undoubtedly a truly original way of getting to know a new place and making the most of the experience.
Many of our hotels offer a free introductory diving course in their swimming pools, where you can take part in your first professional underwater experience.  In places such as Punta Cana, Cancun, Maldives, Cape Verde and Miami you can go kayaking and enjoy sports like scuba diving or windsurfing, all at an extra charge. Experience a sports adventure with us!
4.      Open-air massages
Ensuring you get to relax on holiday is absolutely crucial and what could be better than relaxing in an outdoor space next to the sea. If you want to have a relaxing massage with the sound of the sea in the background while enjoying the sun's rays, RIU is the place for you. Our Riu Negril, Riu Playacar, Riu Reggae and Riu Republica hotels have an outdoor area with stunning sea views where you can completely let go of stress.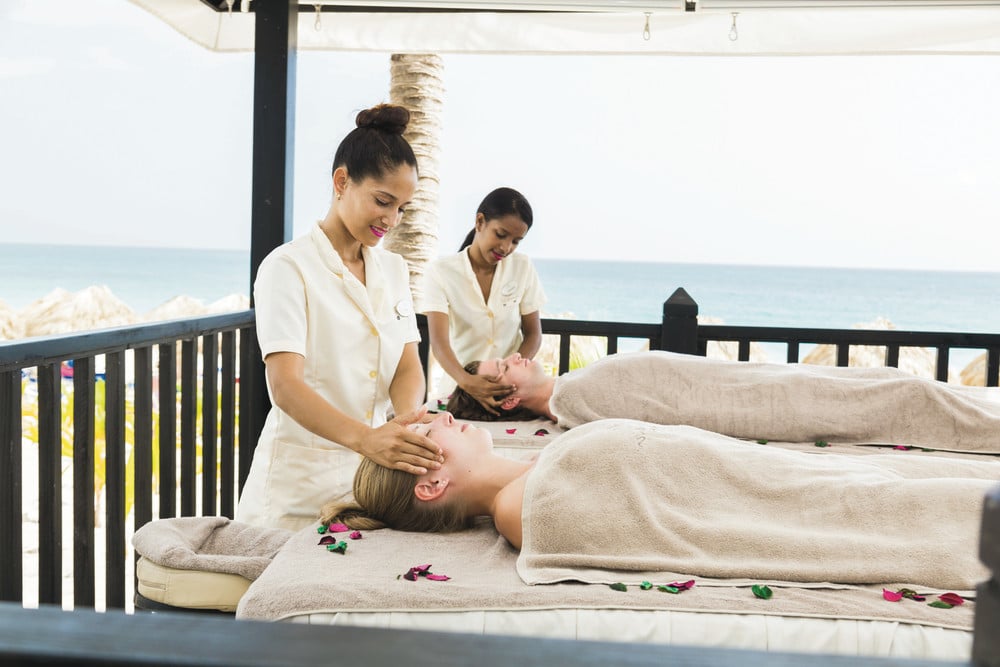 5.      Dining on the beach
We have left the main attraction until last. One of the luxuries you can indulge in with RIU is an unforgettable romantic dining experience next to the ocean after having enjoyed your destination and your hotel during the day. Imagine listening to the waves breaking on the shore while dining in a heavenly location under the moonlight, surrounded by flickering candlelight. Why don't you stop dreaming about it and do it! Some of our Caribbean destinations offer this service at the hotels. For example, in Jamaica we have four establishments where you can enjoy this candlelit dining experience which will be one of the highlights of your trip.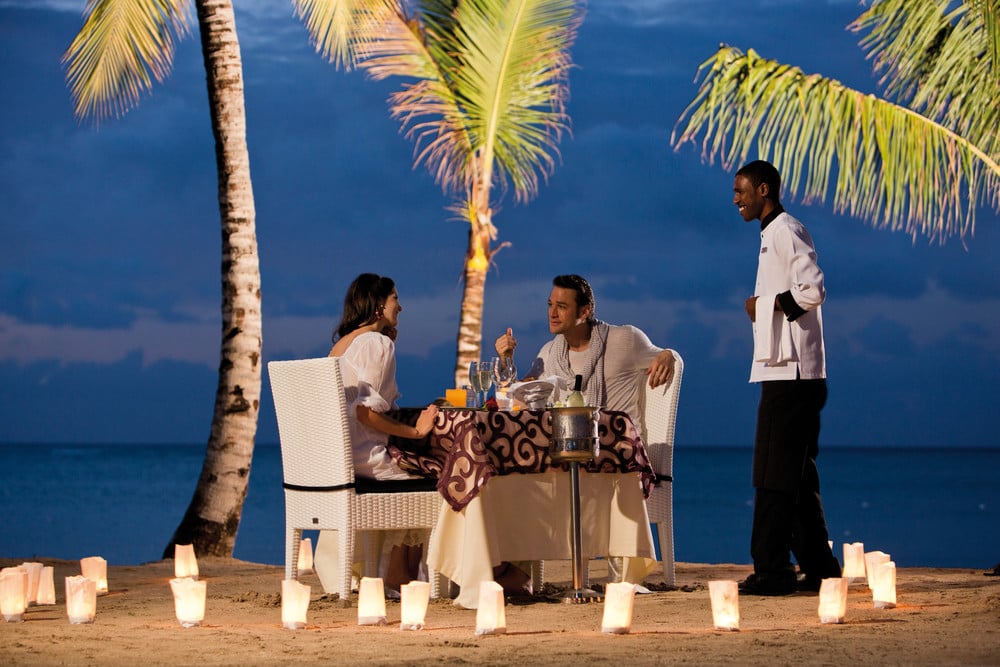 What do you think about the activities we have suggested to you for the summer? We have offered you a selection of the hotels where you will find these summer activities but there are many more that also boast these services. Come and relax at our hotels and spend an unforgettable summer with RIU.