When should you visit Fuerteventura?
date_range 7 June, 2019
question_answer
2 Comments
Summer is almost here once again which inevitably involves planning for our holidays. What better destination to choose than one with beaches and sunshine during this period? That description fits Fuerteventura perfectly, an island blessed with mile upon mile of unparalleled beaches refreshed by a gentle sea breeze.
It's also true that you can visit Fuerteventura at any time of year. Known as the island of eternal spring, the average year-round temperature is 20 degrees centigrade. That said, the thermometer rises in the summer and you can enjoy truly spectacular weather. How could you possibly say no to a visit?
Where to stay with RIU in Fuerteventura?
Our recommendation for this summer is the 4-star hotel Riu Palace Jandia, located right on the beach of Jandía,  and with amazing sea views.  The property consists of a beautiful three-floor building in the immediate vicinity of Morro Jable with a total of 201 bedrooms.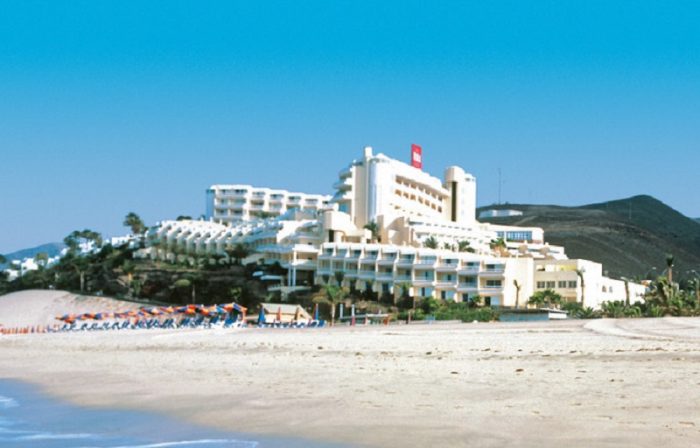 The truth is that the hotel has everything you need to enjoy your stay but, without a doubt, something that sets it apart is the 296 square metre swimming pool that can be heated in the winter and which has a special area for children. Complete luxury! Additionally, there is a free jacuzzi available to enjoy for the ultimate in relaxation.
Apart from all this, you can enjoy a wide range of activities ranging from daytime ones for children to live music and shows in the evenings for adults.
It doesn't just end there because RIU has other hotels in the destination which you can choose to best suit your priorities when making your holiday plans:  the Hotel Calypso, the Riu Oliva Beach Resort and the Riu Palace Tres Islas.
What is there to see in Fuerteventura?
We realise that accommodation is a very important part of holiday planning, but it's also important to know what kind of things are available to do when you get there. For that reason, we are going to give you a short summary of the kinds of things you can visit in this island paradise.
One inescapable feature is the vivid turquoise waters and the volcanic landscapes which would make a perfect film location. But there are other specific things you should not miss, such as a visit to the Jandía Natural Park, considered as one of the jewels of the destination. It has a surface area of 2,600 hectares full of jaw-dropping views over the abundant flora and fauna.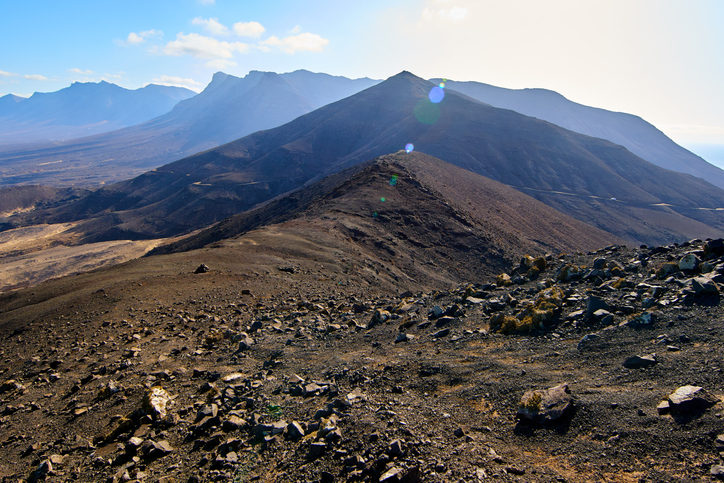 Another unmissable marvel in Fuerteventura is the Sacred Mountain of Tindaya located in the north-east of the island. In ancient times, magical properties were attributed to this 400-metre high mountain which is now a major tourist attraction.
In addition to these two obligatory stops, we recommend that you travel around to discover some of the virgin beaches. It is almost essential to lose yourself if you visit them because that is the best way to happen across charming villages and lookout points that will make your holiday snaps turn out like art gallery photos.
Have we managed to convince you? Fuerteventura and its beautiful scenery is waiting to welcome you this summer. Go for it and experience the adventure of exploring this delightful island. It will amaze you every step of the way with something truly special around every corner. This setting provides you with everything you need to fully relax on your free days. Book your stay now!