You're going to freeze at RIU!
You're going to freeze at RIU!
date_range 15 October, 2020
question_answer
2 Comments
It is a pleasure to introduce you to the new RIU hotel chain ice-cream menu. A menu full of variety and sweetness; a menu that offers classic flavours as well as new features to delight the palate of our "sweet-toothed" customers who like something sweet after their lunches or dinners. In our new menu, you are the main star.
RIU introduces its new ice-cream menu
After approximately five years innovating and improving the range of desserts, José Ordoñez, Corporate Director of Bars and Restaurants, and Rafael Farrés, Head of the Department, present "Sweet Sensations", the new RIU hotel chain ice- cream menu. Our menu stands out with its new flavours inspired by traditional ice-cream shops and offer a wide variety of flavours. The consumer designs his or her own ice-cream."We adapt to the customer" José explains. "The loyal customer who already knows what we have to offer and who is pleased because he finds his favourite desserts when he visits us is surprised and delighted by the new additions when he comes back to visit us", says the director of Bars and Restaurants.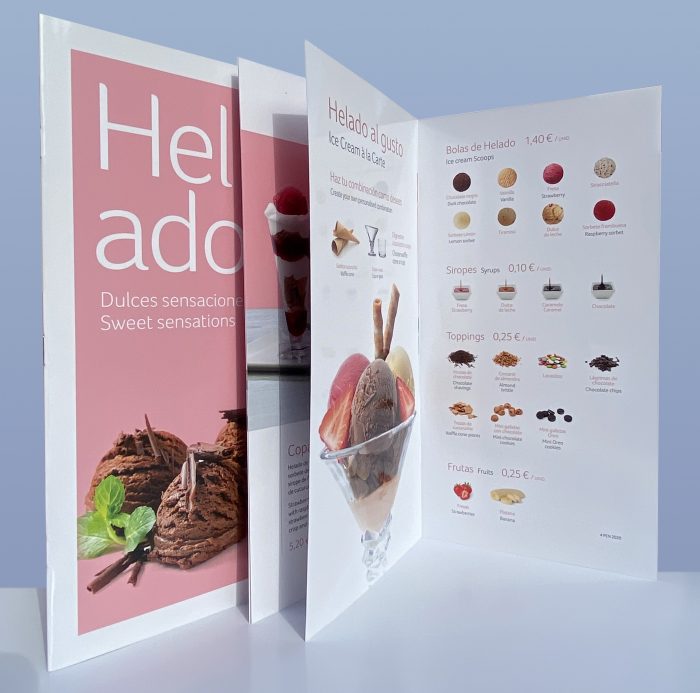 We are still serving our classic desserts
Our menu includes classic desserts that have been served at RIU for years, a great success among customers such as strawberries with cream and vanilla ice-cream or profiteroles filled with vanilla ice-cream and chocolate syrup. We are also offering different flavour milkshakes which, according to José Ordoñez, "are a classic quality dessert". Is your mouth watering yet?
Create your own ice-cream with RIU
You will be even more pleased when finding out that at RIU customers can design their own desserts. Yes, that's right. Now at RIU customers can choose to become chefs to serve the desserts and design their own ice-creams. Or as always you can let yourself be delighted by the classics.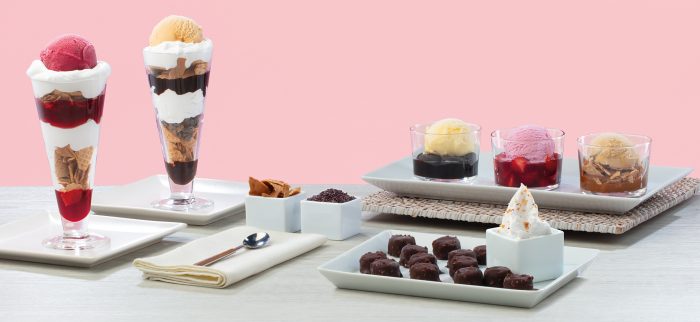 "As if in an ice-cream parlour" explains Rafael Farrés, customers combine flavours to enjoy the ice-cream of their choice. Eight ice-cream flavours, seven toppings, two types of fruit and four syrups for customers to make the combination of their choice. You can also choose between a biscuit cone, in a glass or in a cup. Can anyone offer more?
The new ice-creams are: Black chocolate, vanilla, strawberry, stracciatella, lemon sorbet, tiramisu, toffee and raspberry sorbet.The syrups: Strawberry, toffee, caramel, chocolate. The toppings: Chocolate shavings, almonds crocanti, Lacasitos, cone pieces, mini chocolate biscuits, mini Oreo biscuits, chocolate drops.The fruit to complete your dessert can be bananas and strawberries.
With this dessert the only limit is your imagination. Which ice-cream are you going to treat yourself to?