At Chocolate & CIA they know first-hand which dreams CAN come true
date_range 23 September, 2016
question_answer
2 Comments
Today Teresa tells us about her personal experience. A dreamer who, with great patience and sacrifice, made her dream a reality: to start her own chocolate shop in Punta Cana called Chocolate & CIA. "By putting lots of hard work and passion into the project", is how Teresa starts off telling us her story…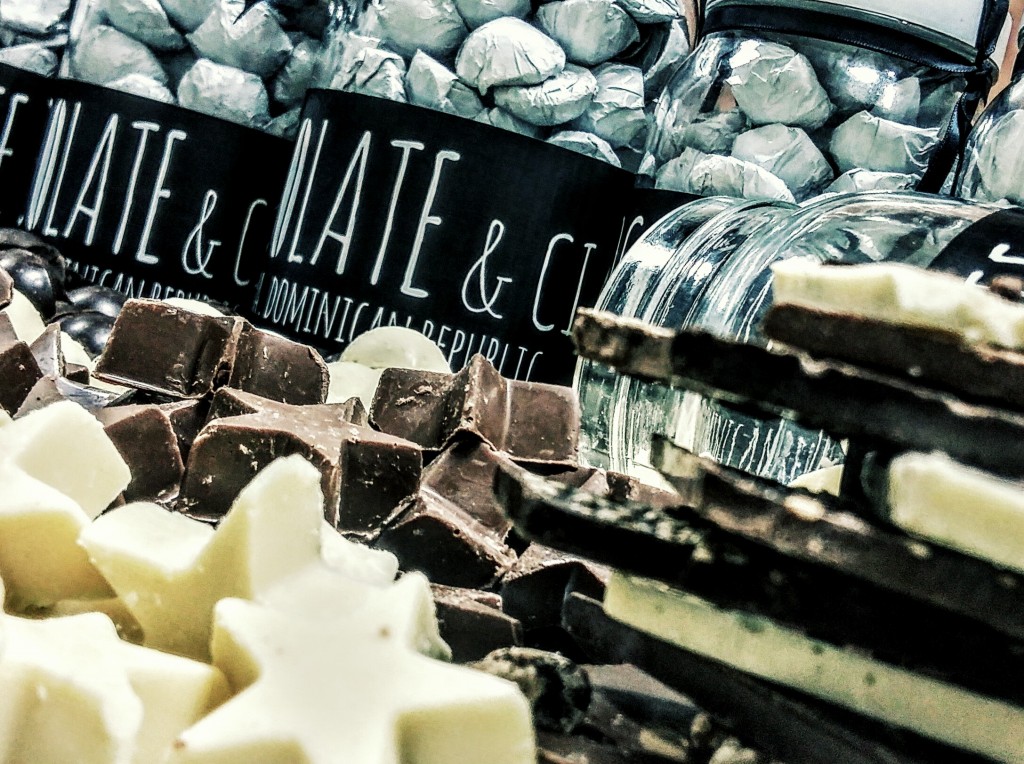 In this exciting adventure, I have a travelling companion in the form of a leading cocoa supplier in the Dominican Republic, CONACADO, which brings together around 10,000 small producers. They do extremely important community work with them: they show them how to improve their production, they build schools and provide medical care, and they generate fair trade. As an added plus, the Dominican Republic is one of the main organic cocoa producers in the world… The story of CHOCOLATE & CIA in the Dominican Republic begins with this large cast of characters.
At CHOCOLATE & CIA, we hold workshops on chocolate for the guests of nearby hotels. In these workshops, we give them a unique and unforgettable experience. And, they're the perfect showcase for transmitting part of the country's culture and tradition, all thanks to a universally known and desired product: chocolate.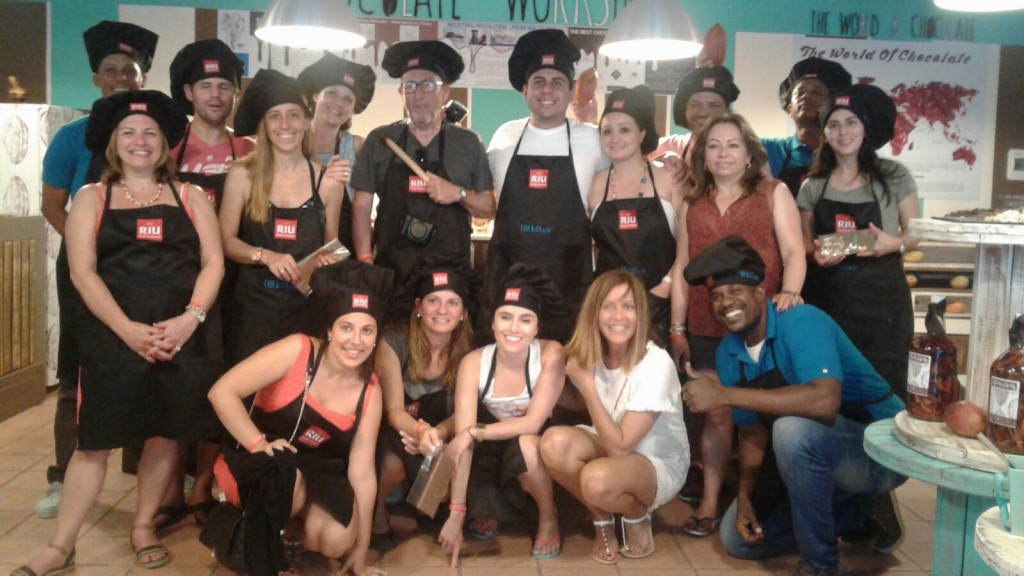 One of the first companies that gave me the opportunity to work inside its resort was the RIU chain, and I would like to thank them for the confidence they placed in me and my project. Little by little, through word of mouth, new visitors are finding out about the project and associating it directly with their experience at the resort. The ratings are excellent, and just knowing that we are able to contribute to surprising and delighting RIU customers makes us feel very satisfied.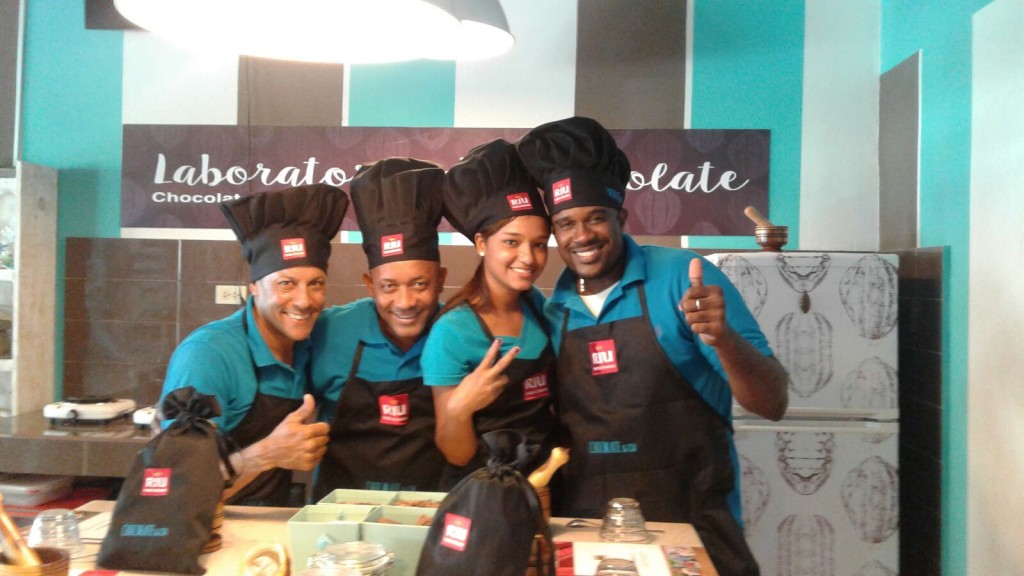 We are very happy and growing day by day with the support of everyone who has believed in us, wherever they are. This is just getting started! And all of you reading this post, we invite you to discover how the most irresistible food in the world is made, the only one that brings joy, makes us feel good and puts a smile on our face with its name alone…CHOCOLATE.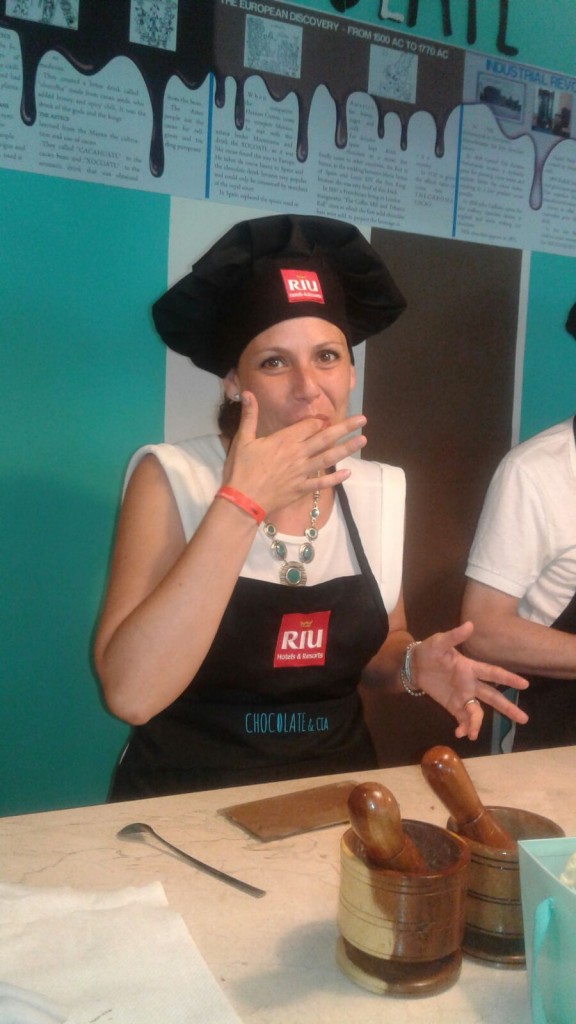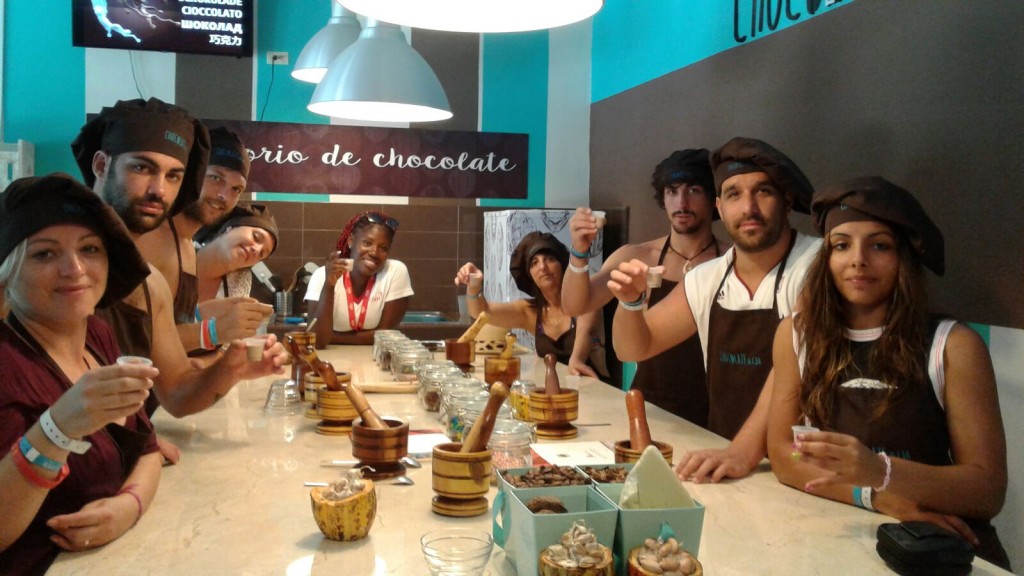 Since the 15th of September, the Activities Department of the RIU Hotels & Resorts chain in Punta Cana has included this option on its list of free things for guests to do during their stay at the resort. With this initiative, RIU Hotels & Resorts offers a unique activity that everyone can take part in: adults, families, groups… Thanks to this, guests get even more enjoyment out of their stay in this excellent hotel chain.