Cancun, an idyllic year-yound destination
Cancun, an idyllic year-yound destination
date_range 17 August, 2018
question_answer
Leave your thoughts
Cancun is your passport to an unforgettable holiday: enchanting sunsets, infinite beaches, historical civilizations and underwater paradises. This beautiful coastal region in Mexico is a perfect combination of the past, present and future and introduces you to a new world where everything seems magical.
Cancun, the jewel of the Caribbean
Cancun is one of those destinations that makes you feel your holidays are always too short. There is an endless list of activity ideas to pursue in this jewel of the Caribbean ranging from a visit to the spectacular Mayan legacy of Chichen Itza to an underwater trip along the coral reef of Cozumel, while also making time to spend a few days totally chilling out on one of the secluded beaches or getting into the colourful and lively nightlife.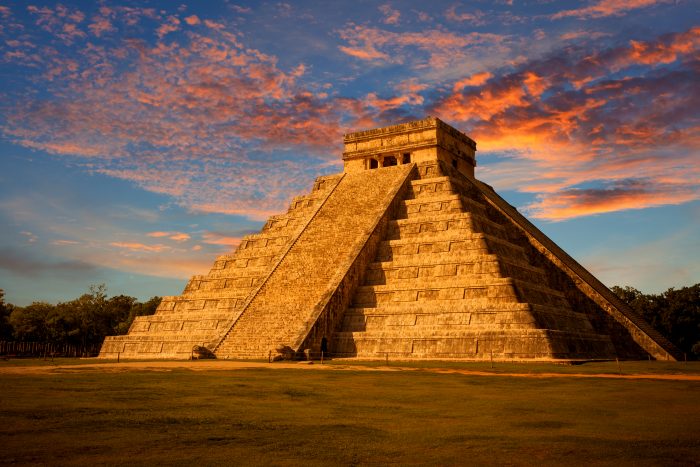 The magic of Tulum or Playa del Carmen with its atmosphere of sophistication are just some of the tourist destinations that await you in Cancun, each one different and incomparable to any other destination in the world.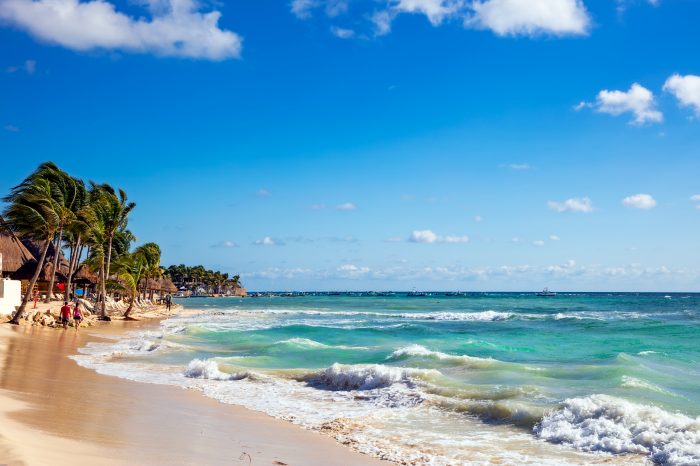 First-time visitors are always amazed at the exuberance of the natural beauty here, with its varied landscapes, the stunning coastline punctuated by sweeping sandy beaches lapped by turquoise waters, tiny islands, reefs, breathtaking sunsets, lush forests of pine trees stretching down to the sea, mountains carpeted with intense greenery…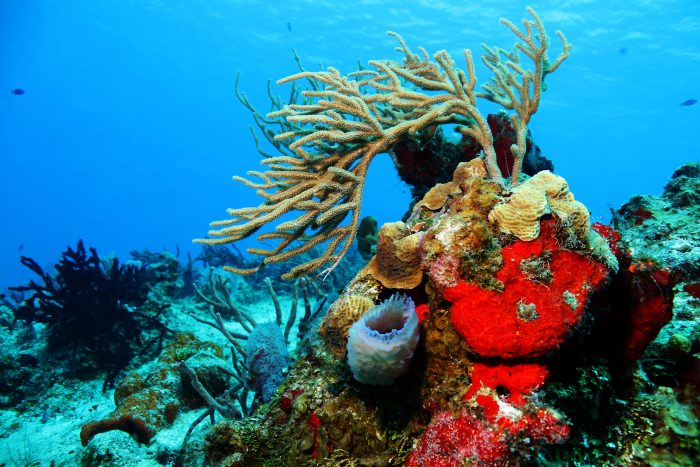 The spirit of Cancun feeds off all of these features and provides a perfect combination of the calm of bygone times with the vibrant energy of of the local population: fire and water, a unique mixture that leads you into enjoying experiences you never thought imaginable. You will get to know unforgettable people and places, you will try dishes full of completely new flavours and colours and you will find yourself relaxing peacefully under the shade of a coconut tree. Cancun is a dream come true; a dream from which you will never wish to wake.
However you decide to plan your trip, in Cancun you can relax in the sun, enjoy a delicious cocktail on the beach, dance until dawn or float in the sea for hours. Irresistible, isn't it? At the hotel Riu Palace Las Américas you can experience it all in person. Our hotel at Punta Cancun is a complete 24-hour all-inclusive resort where you can enjoy everything Cancun has to offer.