Discover Marrakesh in an authentic palace: the Riu Tikida Garden
date_range 10 July, 2018
question_answer
Leave your thoughts
No doubt you already know that Marrakesh is a beautiful city. The old quarter of the city with its red-hued buildings, the reason why it's nicknamed the 'red city', is a place that is animated by snake charmers, street vendors and musicians. Getting to know this wonderful city is within your reach, because it's just three kilometres from one of our jewels in Morocco: the Hotel Riu Tikida Garden.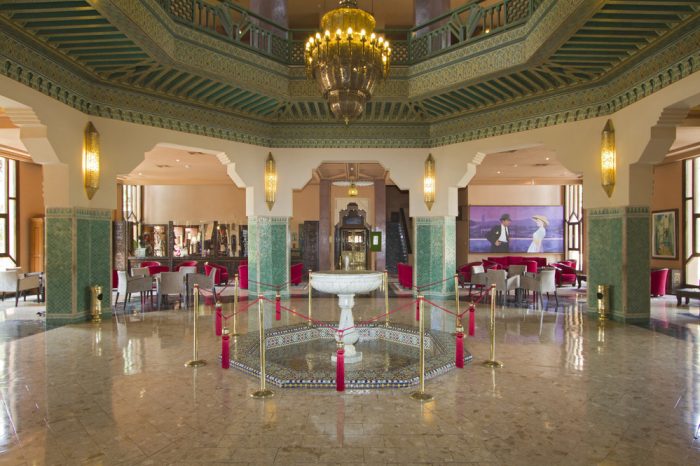 With its all-inclusive service, the Riu Tikida Garden is designed to ensure that you have a special holiday, whether with family or friends. Its décor, dominated by ochre hues, will transport you to the centre of Marrakesh, without the need to leave its facilities. And, its buffet restaurant and Moroccan restaurant bring you the best local dishes, with all the exotic flavours and aromas Moroccan food is known for.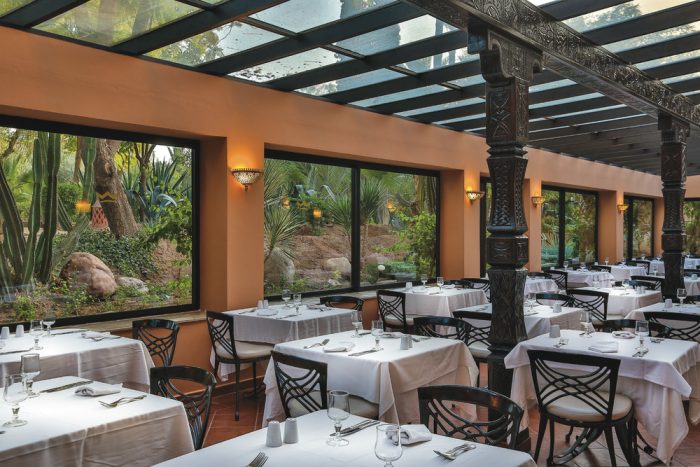 Among its many amenities, you'll be able to enjoy two large outdoor swimming pools, one of them for children, and another pool indoors. The latter is in the Tikida Spa wellness centre, which also offers our guests a sauna, massages and beauty treatments. Yes, the Riu Tikida Garden is a hotel, but it feels like a palace. And, with the service of our staff… you'll be treated like royalty!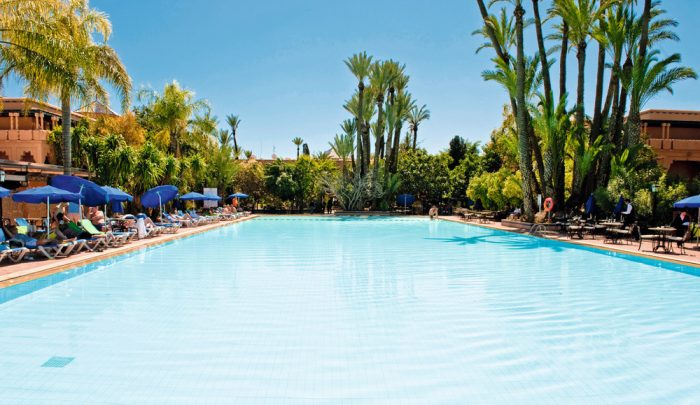 To help you relax and recharge your batteries after exploring the destination or practicing one of the many sports possible in our facilities (five-a-side football, tennis, volleyball, among others), our rooms are perfectly appointed. The décor follows the line of the common areas of the hotel, maintaining the elegance and sophistication of our 'palace' in Morocco.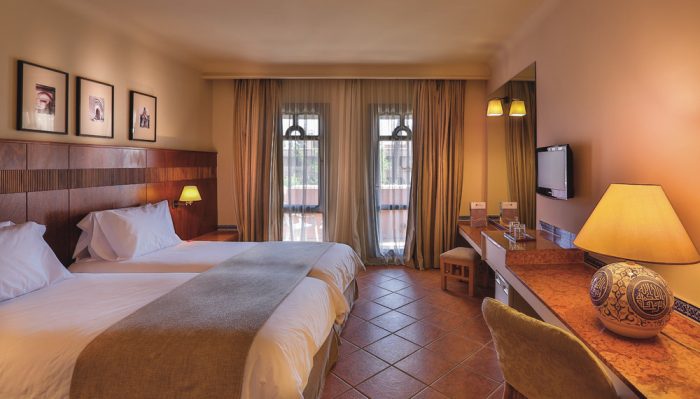 Marrakesh has many things to show you, as we've told you in this post. Now we suggest that you see all the emblematic places in Morocco by staying in the hotel that is, for many, an authentic palace in every sense of the word: the Hotel Riu Tikida Garden. Don't think twice. Discover Marrakesh with us. You'll fall in love!