From hearing an offer on the radio to head of reception at the Riu San Francisco: learn Rocío's story
From hearing an offer on the radio to head of reception at the Riu San Francisco: learn Rocío's story
date_range 24 April, 2018
question_answer
Leave your thoughts
She was just 17 years-old when she heard on the radio the RIU was offering traineeships in different departments of its hotels. Today, 29 years later, Rocío is the head of reception at the Hotel Riu San Francisco in Playa de Palma, and she tells us about her experience with RIU in her nearly thirty years in the hotel world.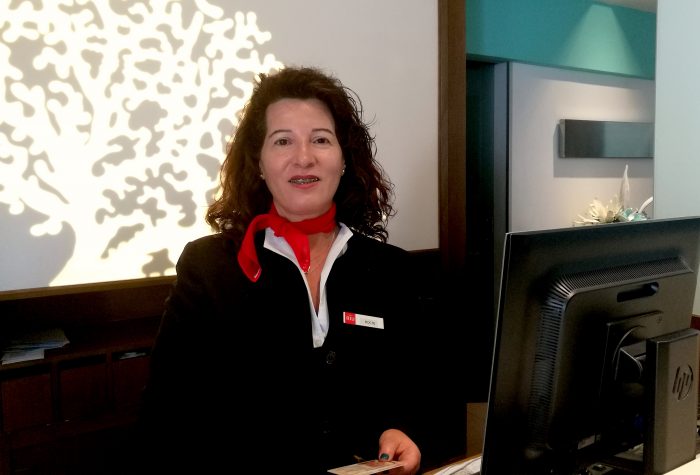 After hearing about the offer on the radio and having just finished a course on reception, Rocío started her traineeship at the Hotel Riu Festival. After six month there, she spent several years at the Rio Bravo and Rio Grande (today the Hotel Riu Bravo), before moving to the Hotel Jandía Palace in Fuerteventura, where she was promoted to assistant head of reception. It was in the year 2000, after having returned to Mallorca, that Rocío rose to head of reception at the Hotel Riu San Francisco.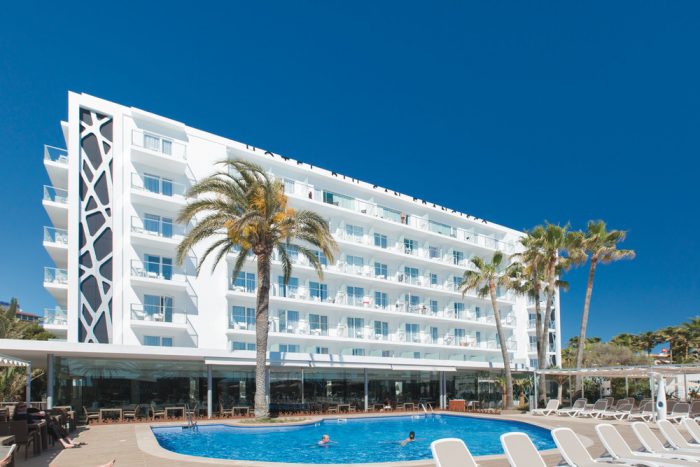 "For me, working at RIU has meant an opportunity to grow in both my personal life and my career". Having started as a trainee at the age of 17 and now in the position of head of reception, she sees things very clearly: "RIU enabled me to have the expectation of being able to rise to higher positions and of having greater economic stability".
Although she has been working in the hotel sector for years and seen it evolve and modernise, Rocío says that "the base remains the same: working for customers and always attending to the details of their stay". According to Rocío, the type of guest has changed, but she knows that they all continue to come "to disconnect from their routines, to enjoy the climate and to see the place". And so the work of our staff is essential, according to Rocío: "We have to try to fulfil their expectations, to be part of the fond memories they take home with them".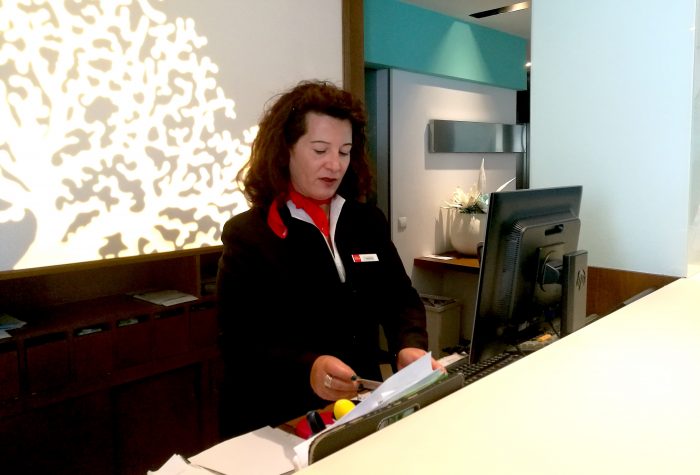 So many years with RIU have allowed Rocío to get acquainted with various generations of the Riu family. When she finished her traineeship, when she was in charge of the switchboard, she had her first experience with Pilar and Luis. Rocío recounts that they asked her personally for information about a guest that she had great difficulty finding and that, when she did it, she realised "how attentive both of them were to details".
Every employee has a different life, a story to tell and thousands of experiences to share. We're delighted to have them tell us about them and to be able to share them with you. Why not visit the Hotel Riu San Francisco and meet Rocío in person? Our guests are delighted with her. We're waiting for you!