This is going to amaze you: the before and after of the ClubHotel Riu Chiclana
date_range 20 April, 2018
question_answer
Leave your thoughts
A few months ago, we told you about the changes the renovation of the ClubHotel Riu Chiclana would bring… today, we want to go a step further and let you see those changes. How? With these images that show you the before and after of all the areas we've renovated in our beloved hotel in Chiclana, Cádiz, and all the new things you can find there now.
FACADE
The main building has totally changed its image and been unified with the rest of the facilities through use of the colour white, gaining in natural light thanks to its large windows.

GARDEN AREAS AND SWIMMING POOLS
The outdoor swimming pool area has been redistributed and completely redesigned through the demolition of the poolside restaurant and the former solarium. The two former swimming pools with organic shapes have been replaced by five more modern rectangular pools, two of which are heated in the winter.

CHILDREN'S AND ACTIVITIES AREA
The old poolside bar building has been renovated and expanded to accommodate the new indoor children's park, with a play centre, slides and a ball pool.

In addition to these changes, a Splash-type water park has been added to the children's area.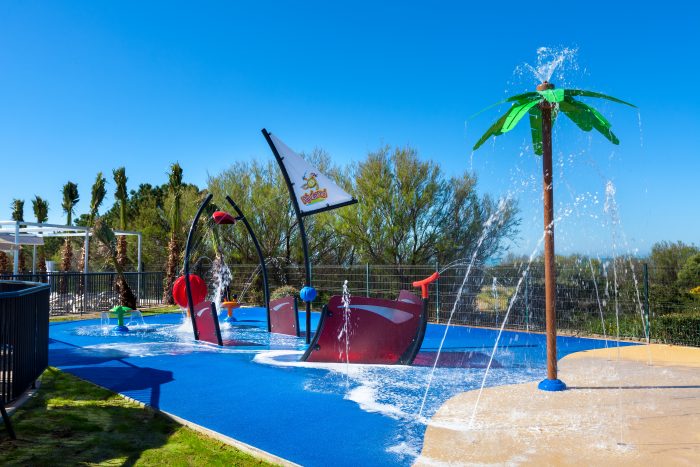 ROOMS
The new décor of the 832 rooms, with refreshing yellow and blue tones, alludes to the summer atmosphere of sun and sea. And, the carpeting has been replaced with ceramic parquet.

RESTAURANTS
The renovated restaurants of the hotel are now all located in the main building and, besides having gained in light, the décor is better adapted to their themes.

The bathrooms, lobby and bars of the hotel have also been changed completely.


It turned out great, didn't it? If you want to see it for yourself and experience the changes first hand, don't hesitate to book your stay with us now at the ClubHotel Riu Chiclana. We're waiting for you!