Prepare a delicacy from Mauritius: Palm heart with saffron sauce and Chinese cabbage
date_range 20 March, 2018
question_answer
1 Comment
On the heavenly island of Mauritius, you'll find one of our eleven hotels in Africa: the Hotel Riu Creole. With the help of the hotel's executive chef, Juggoo, we want to show you how to prepare an authentic Mauritian delicacy: Palm heart with saffron sauce and Chinese cabbage. Follow the steps below while we also tell you some things about palm heart. It's very easy!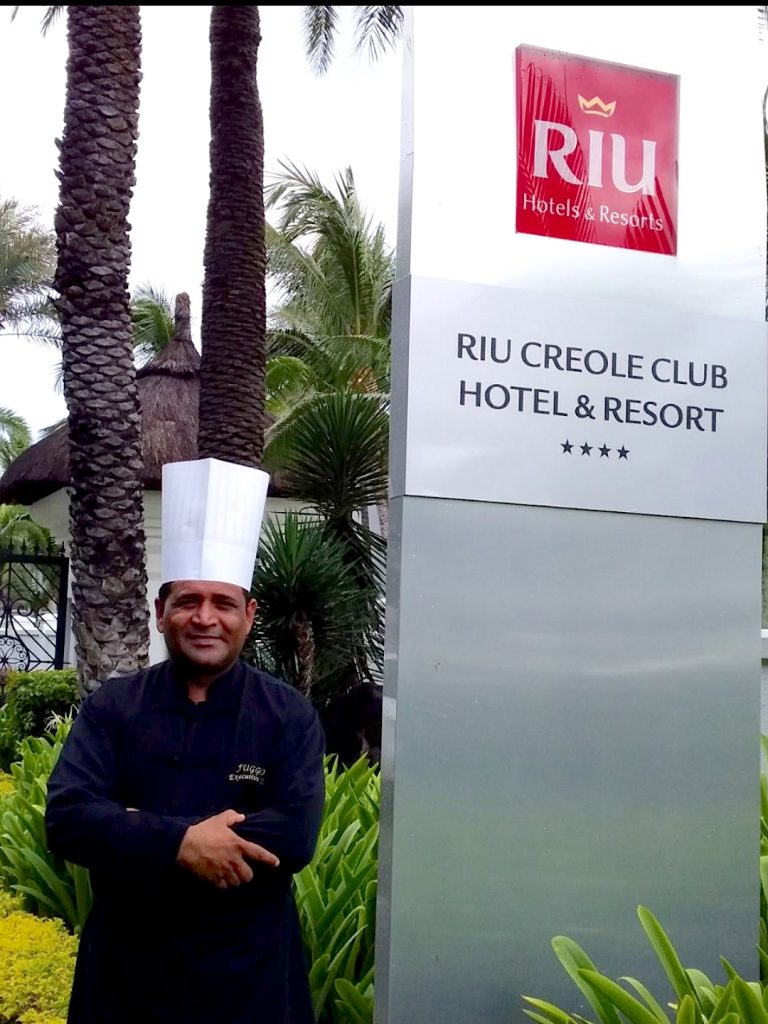 The ingredients you need to make this dish are:
1 clean, fresh palm heart
1 litre of water
1 litre of milk
20 grams of saffron
1/4 litre of cream
100 grams of Chinese cabbage
10 grams of spring onion
100 grams of chopped tomato
10 grams of butter
The first thing to do is to cook the palm heart in the milk for two hours over low heat, until it starts getting soft and taking on the texture we want. Palm heart, by the way, is one of the most famous plants on tropical islands thanks to its culinary uses. Among elite chefs, it's highly valued because it can be served unprocessed or cooked, and as an appetiser, a soup, a main dish, or even frozen.
After this step, heat the cream over low heat and add the saffron. Add the butter, season, and mix it all together with a hand blender. Add the Chinese cabbage and heat for four minutes longer. We'll use the chopped tomato and spring onions to garnish the dish to make its presentation impressive.
Place the softened palm heart in the centre of the plate and sprinkle the tomato and onion on top. Do it carefully and treat the palm heart lovingly because… did you know that the tree takes around six years to produce two or three portions? That's why it's considered by some to be the "millionaire's dish".
If you want to add another decorative herb to the dish, that's optional. We recommend adding the sauce later, to calculate the amount you want for your dish. Now all you have to do is sit down, pick up your knife and fork… and enjoy this delicacy!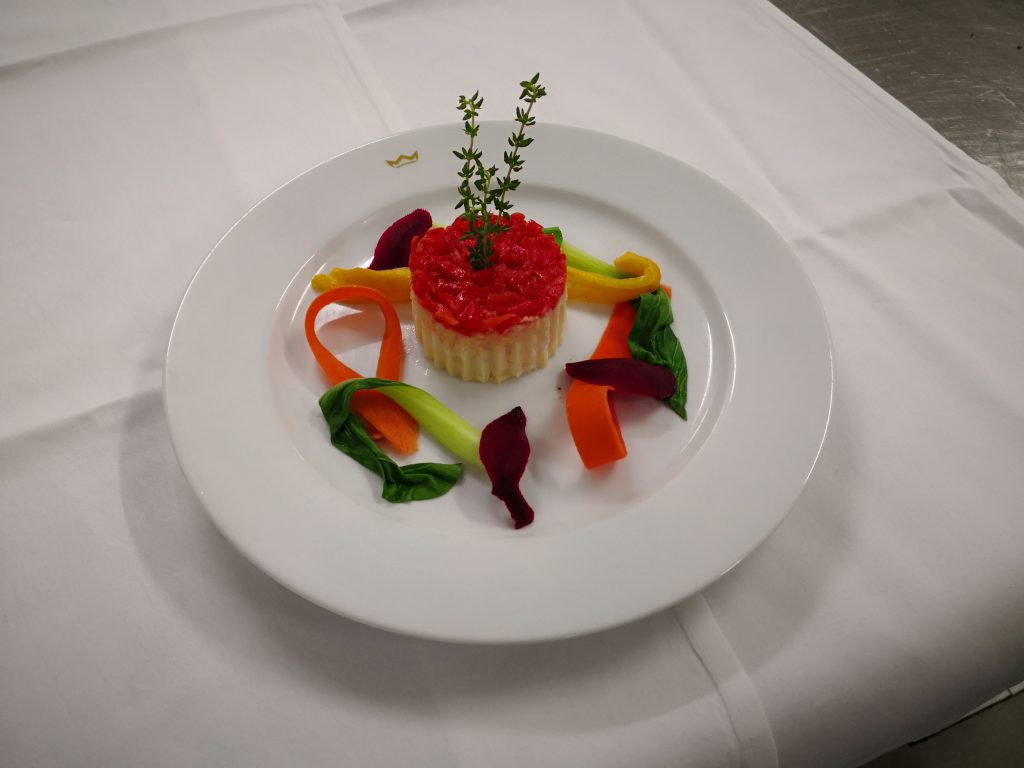 As you can see, it's a very simple recipe. If you prefer to try this dish in Mauritius without having to do the work yourself, you know what to do: come stay with us at the Hotel Riu Creole and enjoy a delicious braised palm heart with saffron sauce and Chinese cabbage made by our chef Juggoo. We're waiting for you!