Pure solidarity: The Gala Pequeño Valiente was a success!
Pure solidarity: The Gala Pequeño Valiente was a success!
date_range 6 October, 2017
question_answer
Leave your thoughts
Music, colour, fun and solidarity. On Saturday the 16th of September, the Gala Pequeño Valiente was held and, as anticipated, it was a resounding success. More than 4,000 sympathetic hearts filled the Gran Canaria Arena to show their support for the fight against childhood cancer. The event enjoyed the support of various organisations and companies. Among them, RIU Hotels & Resorts.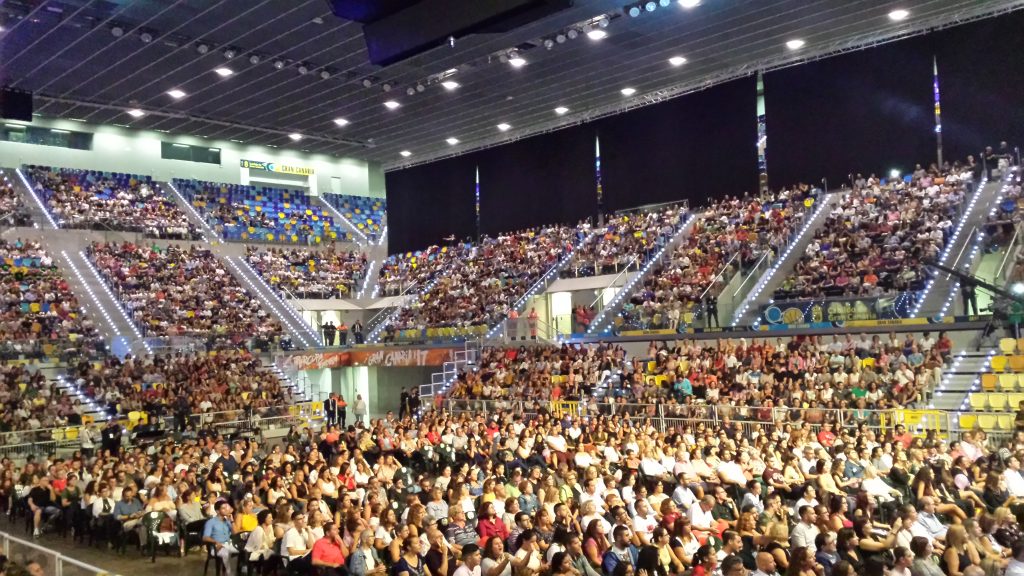 During the event, different musical groups and artists made the walls of the arena reverberate with their voices, joyfulness and good will. Roberto Herrera, the master of ceremonies and organiser of the event, introduced Efecto Pasillo, Rosa López, Míster Mimon, the duo Knarias… a series of musicians who, together with monologuist Kike Pérez, delighted the audience with their performances. As the icing on the cake, the Canarian group Playacoco closed the evening with its song dedicated to Pequeño Valiente.
The funds raised at the gala will be dedicated to improvements to the oncohaematology floor of the Materno Infantil Hospital to provide children who spend long periods at the centre with private rooms, specially adapted bathrooms and an area for parents and family members to rest, as well to decorate the floor with children's drawings. The funds raised from the ticket sales will be added to the donations numerous companies made through telephone contributions, a total of €8,000.
The event recognised the work of fifteen companies and private entities that have collaborated and supported the Asociación Pequeño Valiente Niños con Cáncer since 2007 by presenting the Pequeño Valiente 2017 award to them. RIU Hotels & Resorts was the first organisation to take the stage to accept the award, represented by José Jerez, Pepa Pérez and Maurice Damen, with great emotion. Carmela Suárez and Agueda Borges, on behalf of RIU, also attended the event.
We are truly proud of having been able to do our part for this cause. The Gala is now part of our history and will remain in our hearts always. But we must continue helping and supporting these girls and boys who smile in appreciation of what others do for them. And we will continue doing so. Thank you for making us a part of this year's Pequeños Valientes!