RIU opens a new destination in Jamaica!
date_range 3 May, 2022
question_answer
5 Comments
The RIU chain is starting a new adventure in the most charismatic island in the Caribbean: Jamaica. This is where construction has just begun on the new Hotel Riu Palace Aquarelle, a project that brings with it all the excitement of adding a new destination to the RIU portfolio as well as a warm welcome from the authorities and local residents who did not hesitate to join us at the official presentation. This will be RIU's seventh hotel in the country and the first in Falmouth. Don't miss any of the details about this fascinating Caribbean city full of culture, nature and stunning beaches.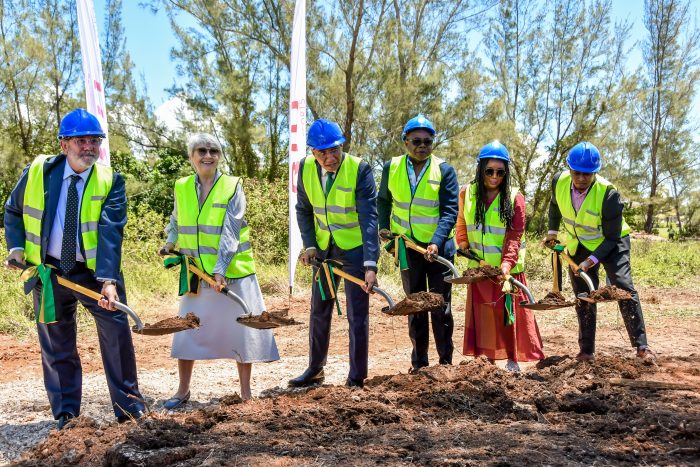 Get to know Falmouth's history with RIU
To introduce you to this new RIU destination, located just 35 minutes from Montego Bay airport and two hours from Kingston, we are going to start by telling you a little bit of its history. It is the main city and capital of the state of Trelawny, located in the county of Cornwall in Jamaica. This beautiful place was founded in 1769 when it became an important port and trading centre. The importance of this was crucial when Jamaica emerged as the world's leading sugar producer. As you can see, this is a region steeped in history as well as a vibrant local culture.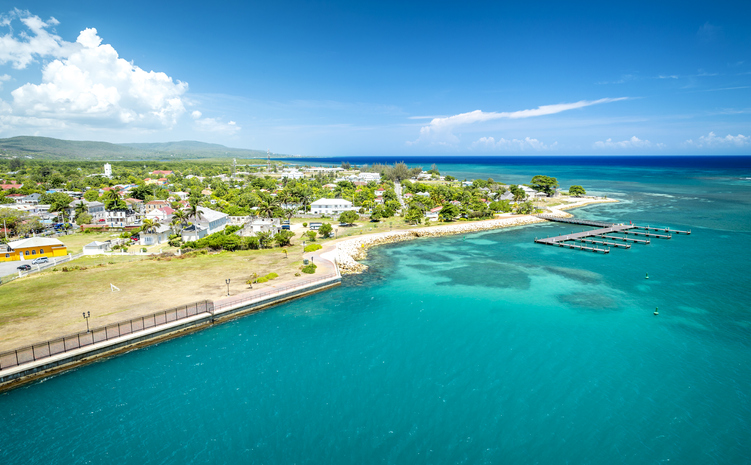 As we said, Falmouth is in the state of Trelawny, which was established in 1770. It is the fifth largest state in Jamaica, bordering the states of St Ann to the east, St James to the west, and St Elizabeth and Manchester to the south.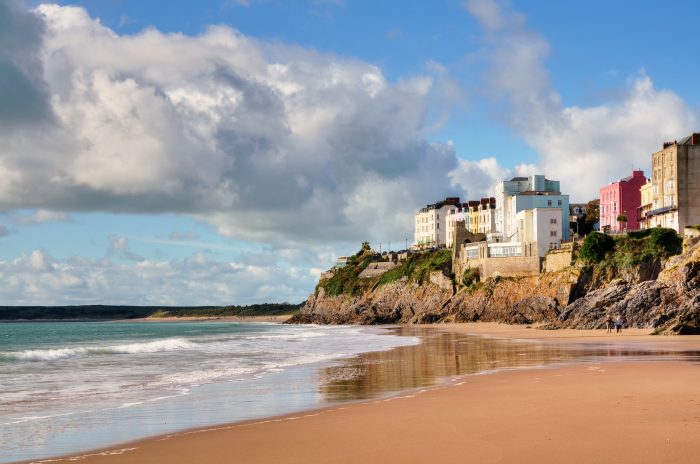 Lying on a plateau, with its highest point being 910 metres above sea level, the south of Trelawny is home to one of Jamaica's greatest wonders: Cockpit Country Wildlife Reserve. Also known as "The Jamaican Alps", this natural area is home to more than 100 endemic species of Jamaican flora and fauna, as well as the vestiges of the history and culture of ancient villages. Amazing!
What is there to do in Falmouth?
Without a doubt one of the best things about this place, and one that has already won us over, is its breathtaking views! The best thing you can do is to get lost in the streets, as there are few corners of this city from which you can't see the sea, which gives this beautiful place a true Caribbean flavour.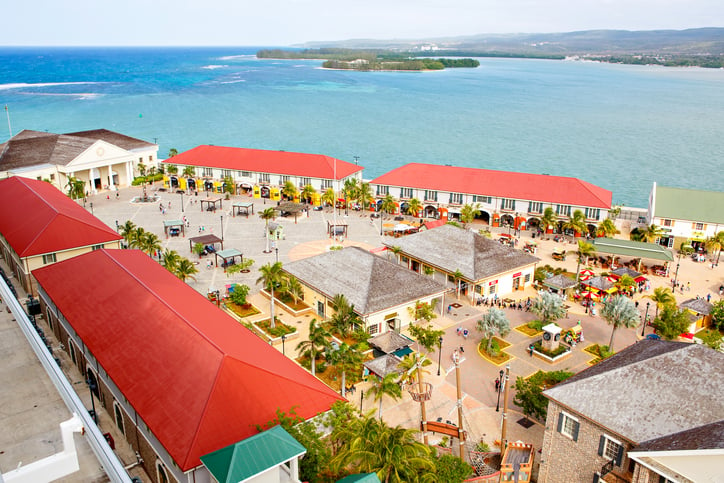 Best of all, there's no room for boredom in Falmouth. There are countless things to do and places to discover. One of these is Glistening Waters, considered to be one of the most luminous lagoons in the world. Here, you can experience an astonishing colourful phenomenon known as bioluminescence, a reaction caused by the light produced and emitted by living organisms in the shallow waters. It will leave you speechless!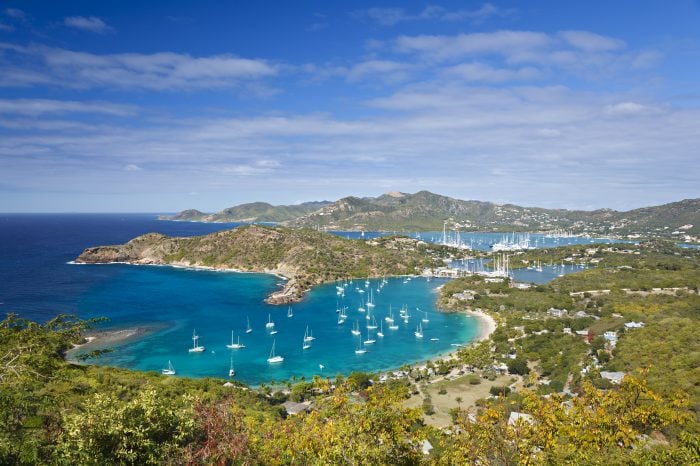 Another must-do is a visit to the Martha Brae river descent, located just six kilometres to the south of Falmouth. Meandering through Jamaica's imposing tropical rainforests is one of those journeys that will stay with you forever. You'll ride over 30 kilometres on an ombu raft and enjoy a harmonious connection with the local flora and fauna, laden with pleasant and varied natural aromas.  An adventure not to be missed.
Now do you understand why we have chosen this place? There is something magical about it that won us over from the very start and we are sure that the same thing will happen to you. Don't get anxious, though! You will be able to discover this beautiful city as soon as the new Riu Palace Aquarelle opens. This hotel will have more than 700 rooms, 24-hour all-inclusive service and an exclusive water park. Its opening will be a great opportunity to get to know Jamaica in a unique way and, as always, with RIU Hotels. We can't wait for you to join us!