Try the best of Spanish gastronomy at our Olé restaurant
Try the best of Spanish gastronomy at our Olé restaurant
date_range 2 May, 2017
question_answer
Leave your thoughts
At RIU we want you to enjoy a complete experience at our destinations. Gastronomy is one of the things that makes the difference to your stay. That's why at each of the RIU destinations, we make sure you get to enjoy this local flavour. In several of our hotels in Spain, we offer the Olé restaurant, where you'll get to try the classic dishes of Spain.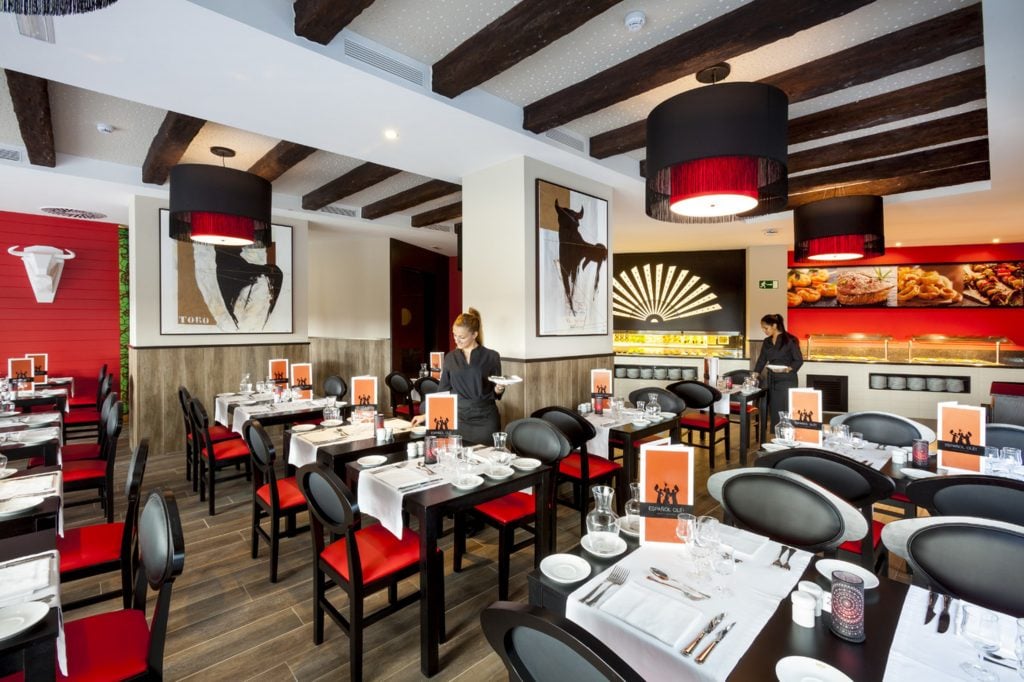 The richness of Spanish gastronomy is so vast that we couldn't possibly fit everything on just one menu. That's why in our restaurant you'll find the best known and most delicious dishes. But that's not all. We also serve local specialities from the particular hotel's region, like Canarian, Mallorcan and Andalusian dishes.
For appetisers, a generous buffet of cold dishes awaits you, like mini Serrano-ham sandwiches with tomato and olive oil, eggs stuffed with tuna fish, Russian potato salad or a refreshing gazpacho.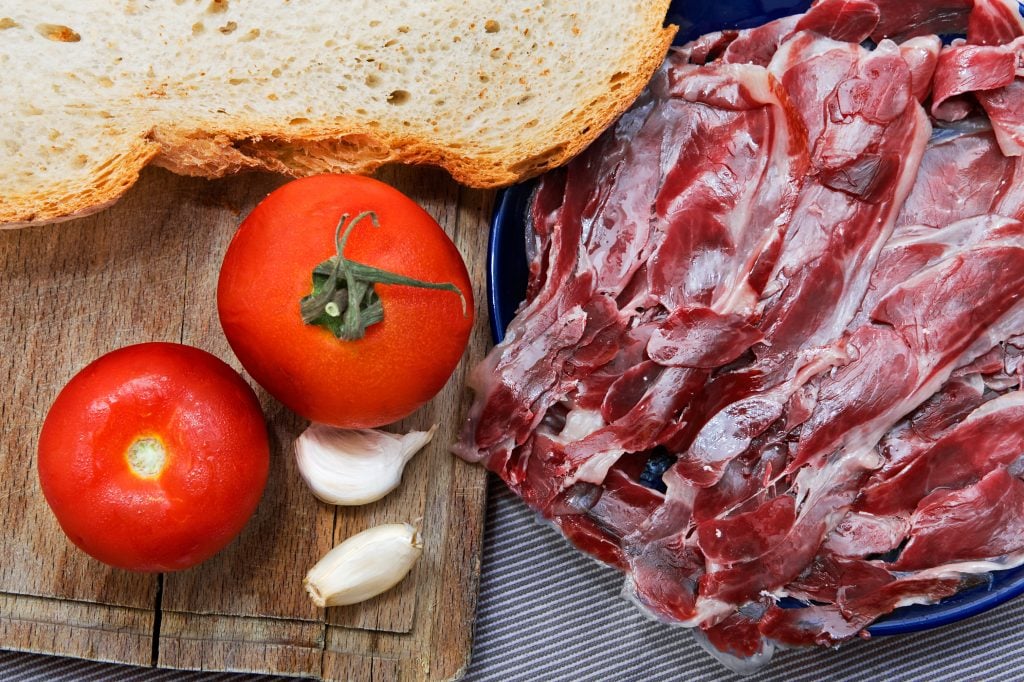 If that doesn't grab you, don't worry, we also have a selection of the best hot tapas to snack on, like croquettes made with 'cocido' or an authentic Spanish potato omelette.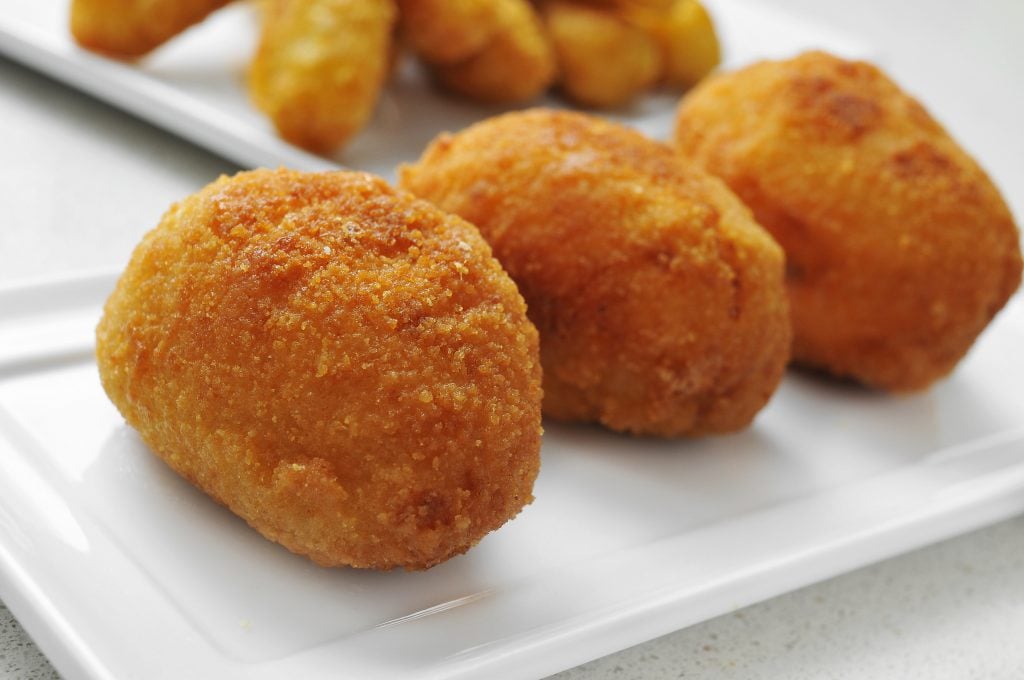 You'll also find a selection of the best regional dishes according to the destination. Ask our staff which ones they are and don't leave without trying them!
But that's just a start. Following this very complete selection of appetisers, as a main dish you'll get to choose between various meat and fish entrées, like 'carrillera ibérica' (pork cheeks), a sirloin steak or a supreme of sea bass. All the dishes are always accompanied by the best and most balanced side dishes.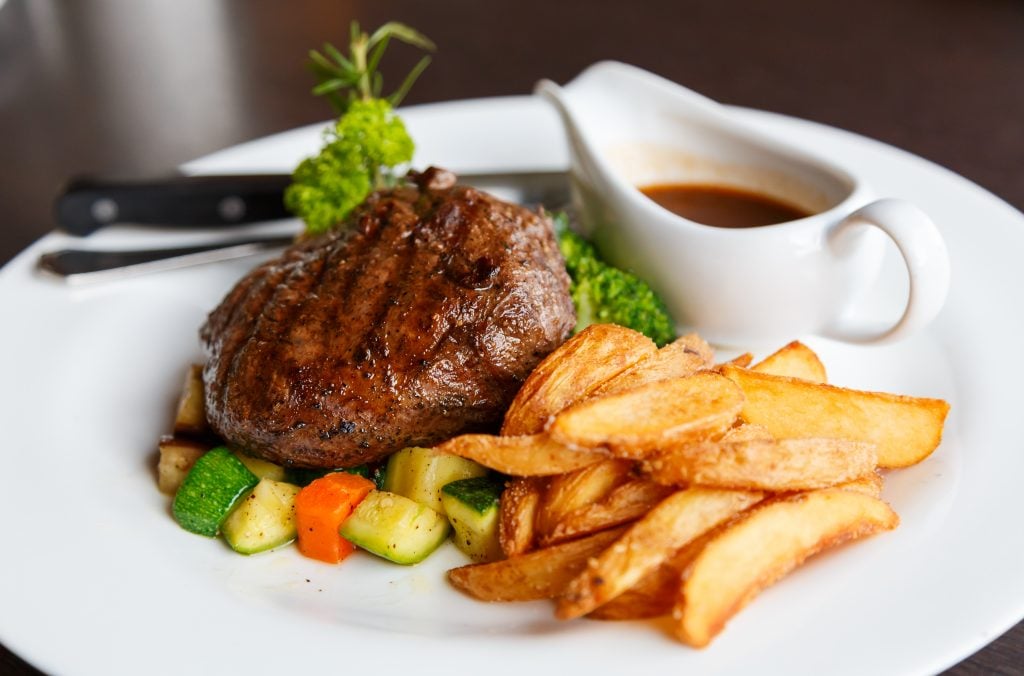 To finish off your meal, you'll have a buffet with the best RIU desserts in addition to a variety of seasonal fruits. Make sure to try the selection of sweets we make in our kitchens, they won't disappoint you.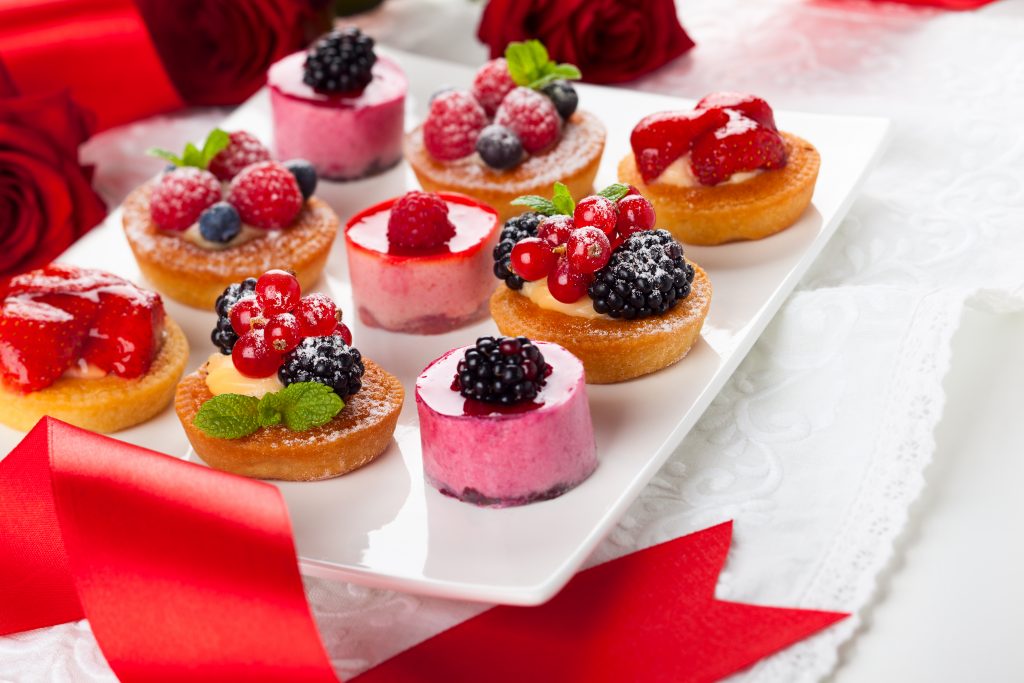 You can find our Olé restaurant at: