Sri Lanka: a destination full of adventures and legends
Sri Lanka: a destination full of adventures and legends
date_range 21 February, 2020
question_answer
Leave your thoughts
Sri Lanka's tropical climate makes it the ideal destination to enjoy a few days of relaxation at any time of year. March is one of the best months to visit as the chances of rain are rather slim. This country stands out for its cultural variety and beautiful natural landscapes that charm all those who visit them.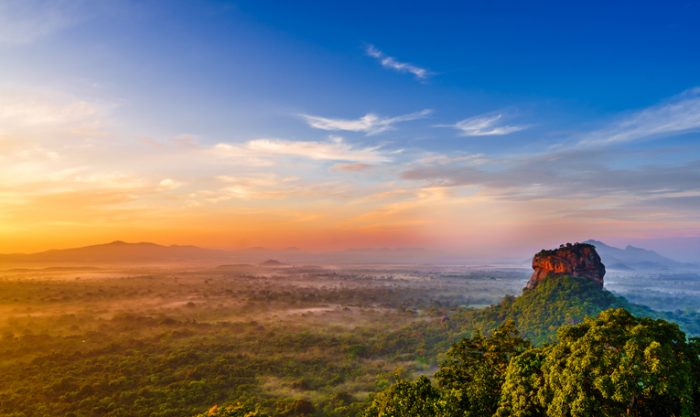 What is there to see in Sri Lanka?
This wonderful destination, also known as the Emerald Island, has as many possibilities as you wish. You can visit ruins of forgotten kingdoms, mysterious caves, beaches with palm trees, wild animals and lots more!
And best of all? It's one of the places in the world with the highest amount of World Heritage Sites per square meter – incredible!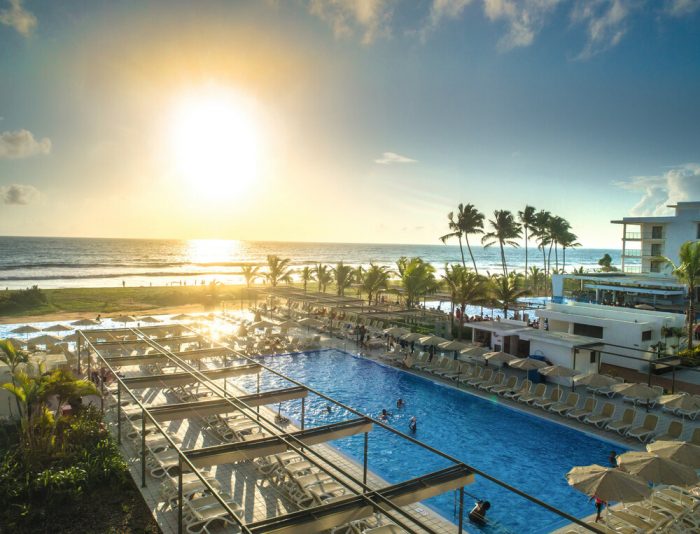 One of the most beautiful corners of Sri Lanka is the town of Ahungalla from which you can discover many of the attractions of this paradise. This is where RIU has its hotel Riu Sri Lanka where you can enjoy the 24 hour All Inclusive service offering an array of gastronomic options as well as anything else you need to enjoy this amazing place. Don't miss out on the many activities you can do around Ahungalla:
1.    An escape to the city of Bentota
This tour is a must if you're in the area of Ahungalla. This town has many wonders among which the temple of Galapata Vihara where you will discover a maze of underground tunnels that connect with other temples in the area, a true adventure! Another great attraction in the area is its warm sandy beach and turquoise waters, ideal for water sports.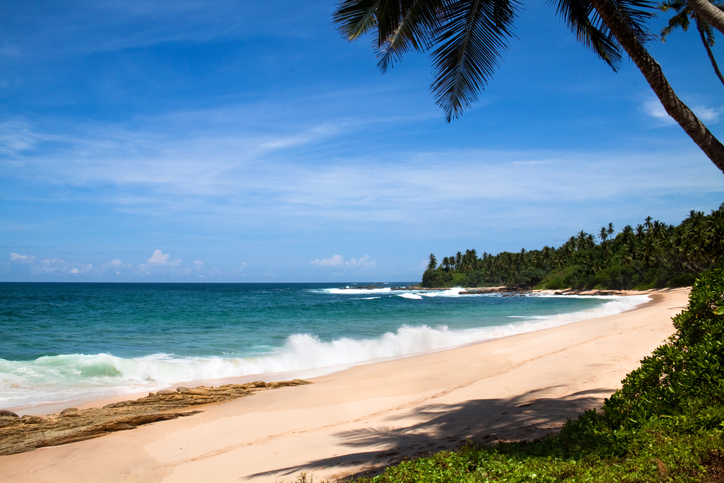 2.    Visit to the temple of Kande Viharaya
This is an important Buddhist temple where, apart from its beautiful paintings, you will be amazed by the presence of the largest seated Buddha statue in the world. The monument symbolizes this place and greatly impresses all visitors. You can´t miss out on taking your photo with the statue.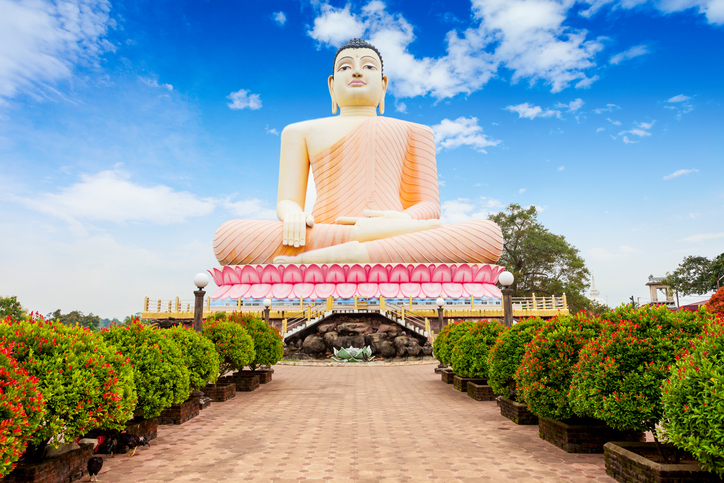 3.    Udawalawe National Park
Here you will have the opportunity to go on a safari and see the local animal species such as elephants, buffalos, crocodiles, birds and monkeys, among others. Without a doubt the perfect experience in which to connect directly with Sri Lanka's characteristic plants and animals.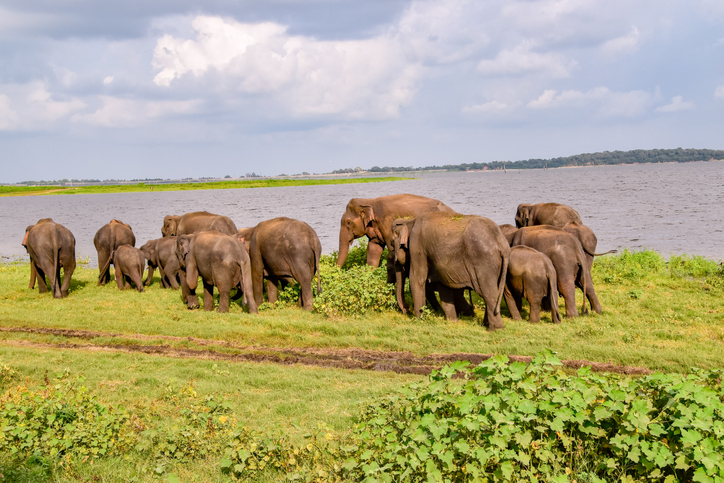 4.    The colonial city of Galle
This well-known city is mainly characterized by a colonial essence still present in its streets today. In the city you can discover one of its main attractions known as the Fort de Galle which, apart from being a fort, represents the historical centre of the city. Inside this huge wall you will find colorful buildings, restaurants where you can taste the delights of this destination, shops and many other attractions that will leave you highly impressed.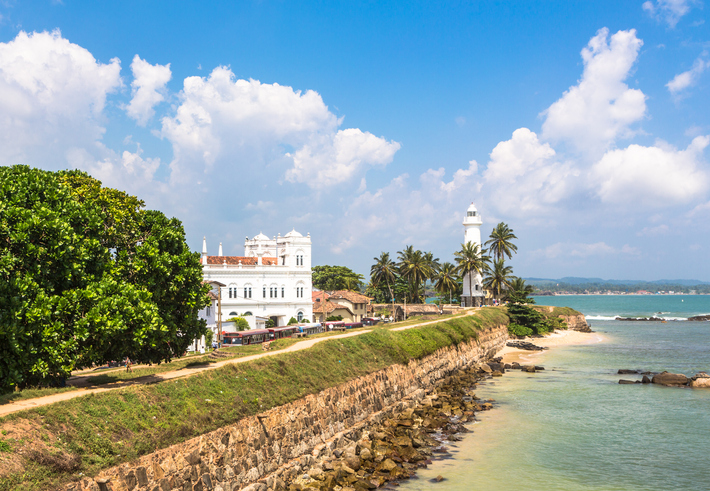 5.    Visit the Adam's Peak mountain
If you like challenges you can´t come to Sri Lanka without visiting the famous mountain of Adam's Peak which you will reach after climbing its 5,200 steps, the approximate distance from the beginning of the outing to the top of the mountain. A sacred mountain many pilgrims climb. At the top there is a sanctuary built in honour of Buddha. Here they will see a bell they have to chime the amount of times they have climbed the mountain, which lasts approximately four hours. An experience that will undoubtedly immerse you into this wonderful destination.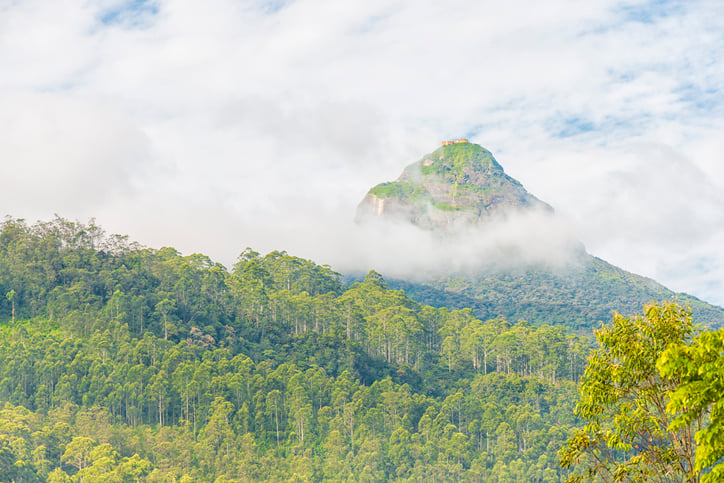 We have shown you five of the great tourist attractions that this destination hosts among its landscapes. If you decide to visit Sri Lanka in March you can add these and many more to your list of things to visit. We look forward to greeting you with open arms at the Hotel Riu Sri Lanka. Don't think it over any longer!