Work has now begun on the next two major Riu Plaza projects in Madrid and New York
date_range 30 April, 2018
question_answer
Leave your thoughts
With the thrill still fresh after the acquisition of our new hotel in Zanzibar, we want to give you some more big news: work has now begun on the new Riu Plaza Manhattan Times Square! In this way, our two major medium-term urban projects are starting to come together, after the work on our first city hotel in Spain, the Riu Plaza España, got underway in Madrid last October.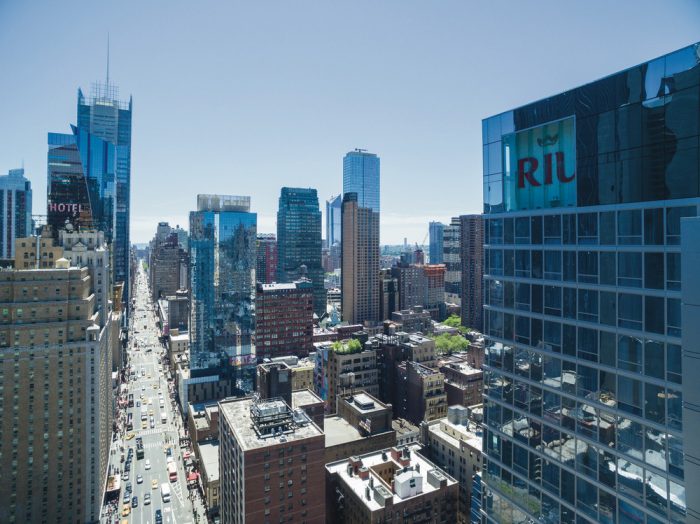 These new RIU urban hotels will be the seventh and eighth in this line, following the unveiling of the Riu Plaza range with the opening of the Riu Plaza Panama in 2010. It was later joined, in the following order, by the Riu Plaza Guadalajara, Riu Plaza Miami Beach, Riu Plaza New York Times Square, Riu Plaza Berlin and Riu Plaza The Gresham Dublin.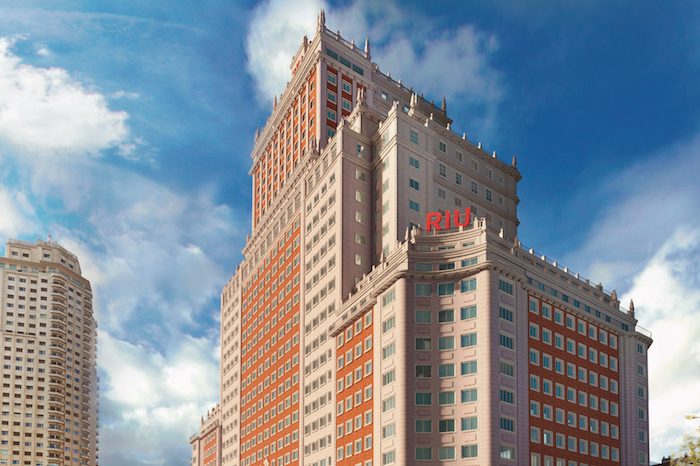 Panama City, Guadalajara, Miami Beach, New York, Berlin and Dublin now make up the list of great cities where RIU has hotels. Madrid will be the next city to join this select group of urban hotels in which RIU is making a major investment. The Edificio España project, in Madrid, to turn the building into a city hotel, is part of this drive to continue growing in the great cities of the world.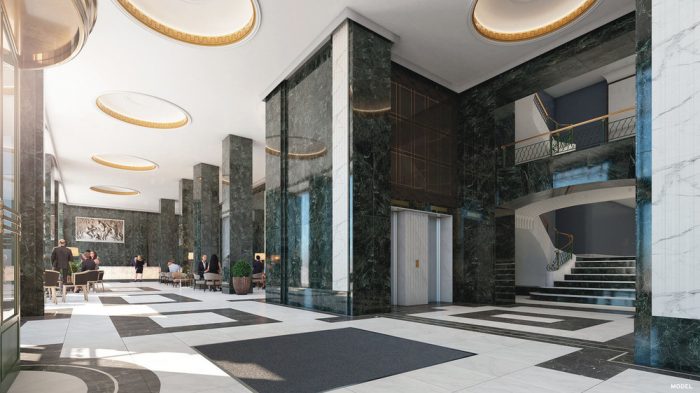 Three of the twenty-seven floors of the emblematic Edificio España building are designated for a 15,000-m2 shopping centre, while the rest will be for rooms, restaurants and other amenities of the Riu Plaza España, which will have 589 rooms. The top floor will have one of the hotel's greatest attractions: a sky bar with a swimming pool and a glass walkway over an abyss. Plus, the complex will have a gym, event and conference rooms, and unparalleled vistas from the top floor, with a 360º view of Madrid, the only building in the Spanish capital to offer these views.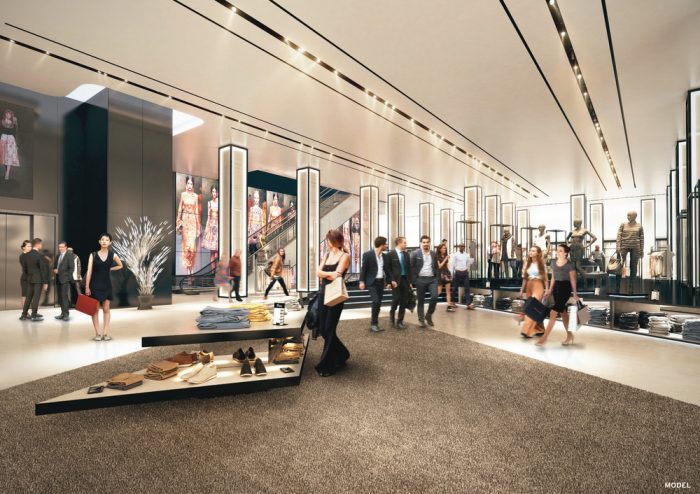 As regards the Riu Plaza Manhattan Times Square, it will follow in the footsteps of its older sibling in New York and offer a privileged location in the heart of the metropolis par excellence. Its location and RIU's exclusive service are the calling cards of a hotel that promises to be a favourite of our guests.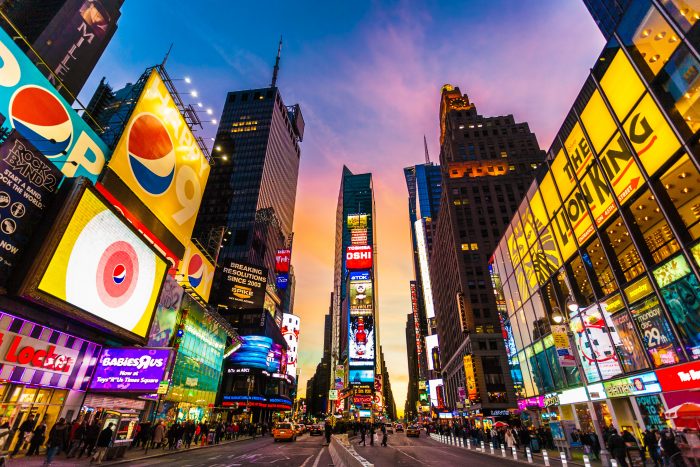 There are still many months of work left to go, but at RIU Hotels we're overflowing with enthusiasm and excitement. We want to keep growing day by day, and for you, a member of the RIU family, to see us grow and help us improve. We hope that when they're ready, you love our new Riu Plaza España and Riu Plaza Manhattan Times Square hotels. We're on a roll!