The ClubHotel Riu Vistamar… Spectacular after its renovation!
date_range 1 December, 2017
question_answer
6 Comments
After six months of intense work, the complete renovation of the ClubHotel Riu Vistamar was finished on 24 November. Swimming pools, restaurants, updated amenities… Keep reading and you'll find about all the new developments awaiting you in one of our eight hotels in Gran Canaria.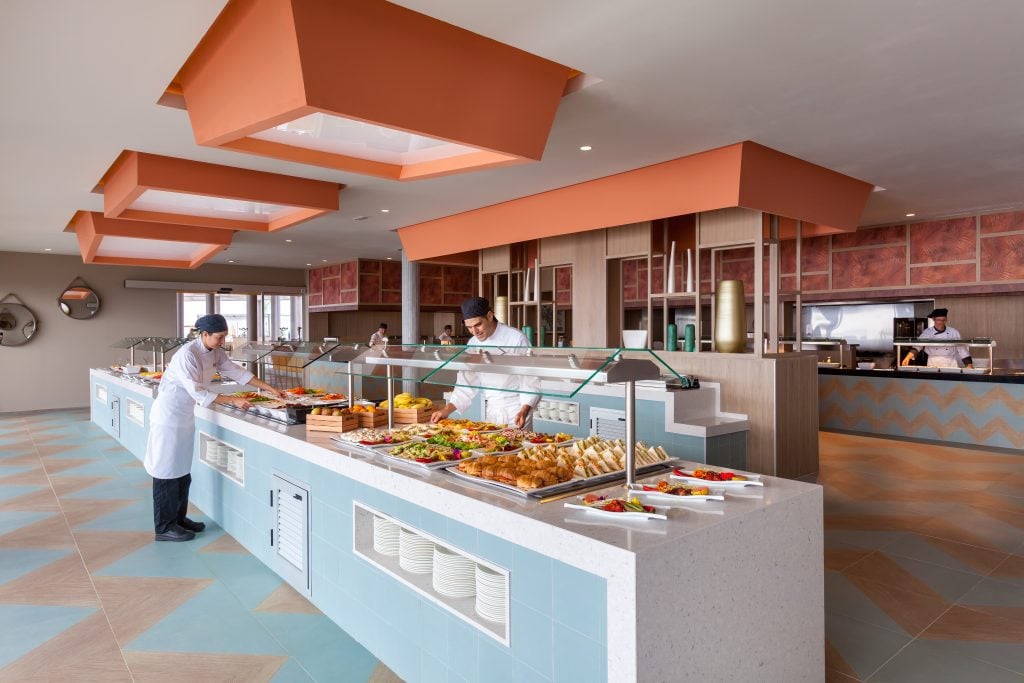 The pool zone has also been renovated. Now you can enjoy two swimming pools, 224 m2 and 250 m2, and an additional 136-m2 one. For the youngest members of the family, we still have the baby pool, and all the pools will still be heated in the winter.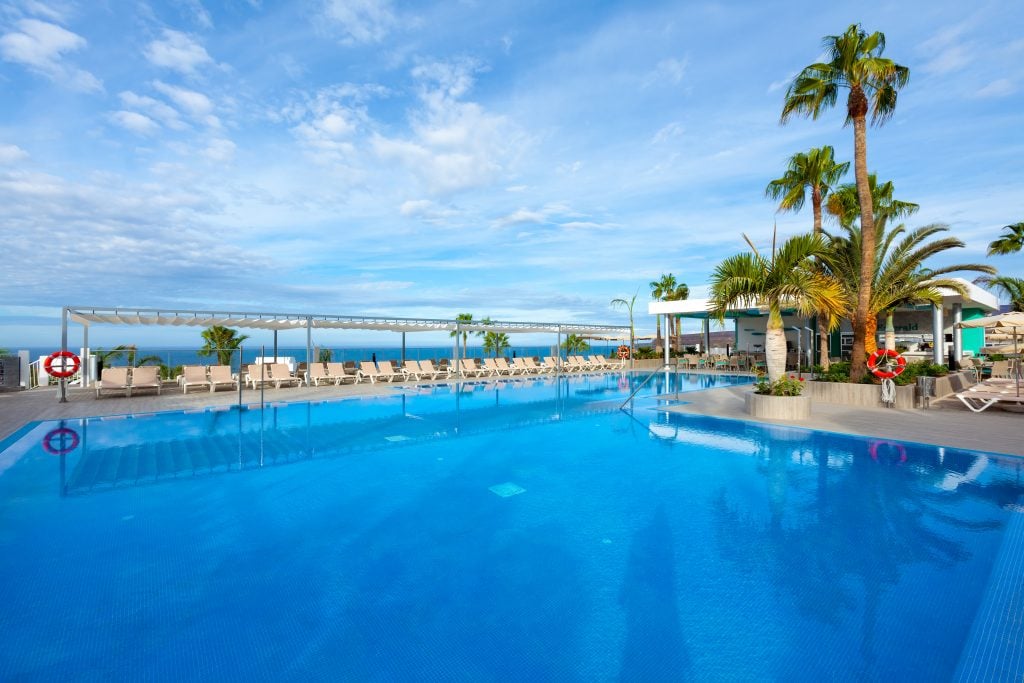 As for the rooms, the bathrooms in all of them now have a shower. Following the renovation, the rooms also have smart TVs and free WiFi, which is also available throughout the hotel. Most of them have sea views, and all still have balconies, in addition to the best amenities like safes, ceiling fans and mini-fridges.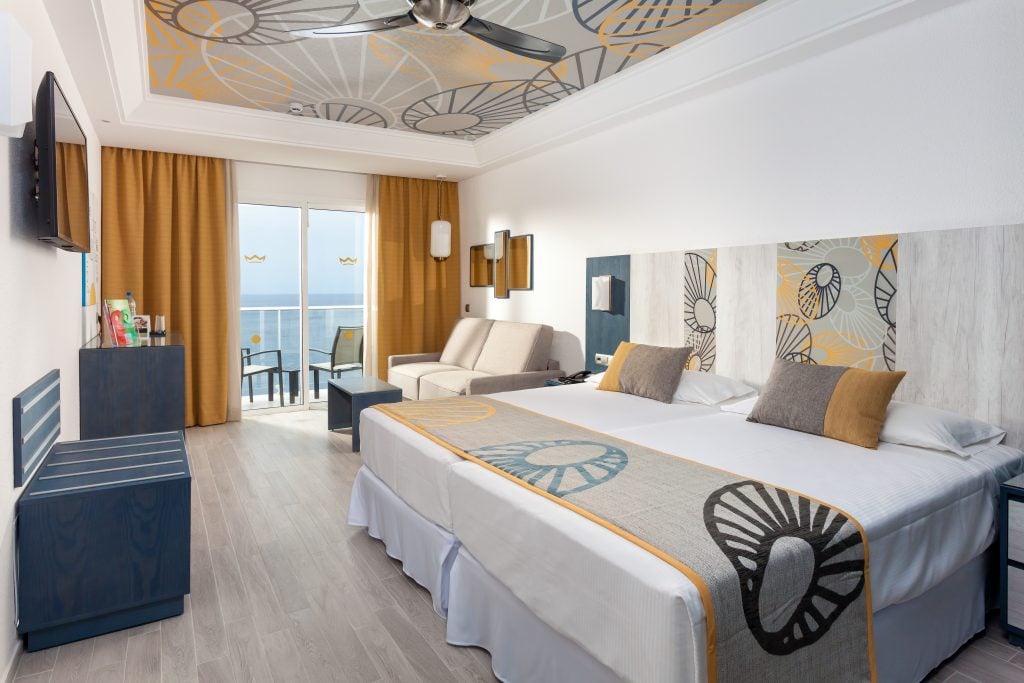 When it comes to gastronomy, you have to try our new restaurants. To the existing main restaurant, "Amadores", we've added the Asian restaurant "Kai". The pool snack bar turns into the theme restaurant "Sea Breeze" at night, and another bar, the "Emerald", will be added to one of the pool areas. The "Sunset" cocktail lounge and the Sports Bar, the latter with a terrace, complete the varied gastronomic offer of the ClubHotel Riu Vistamar.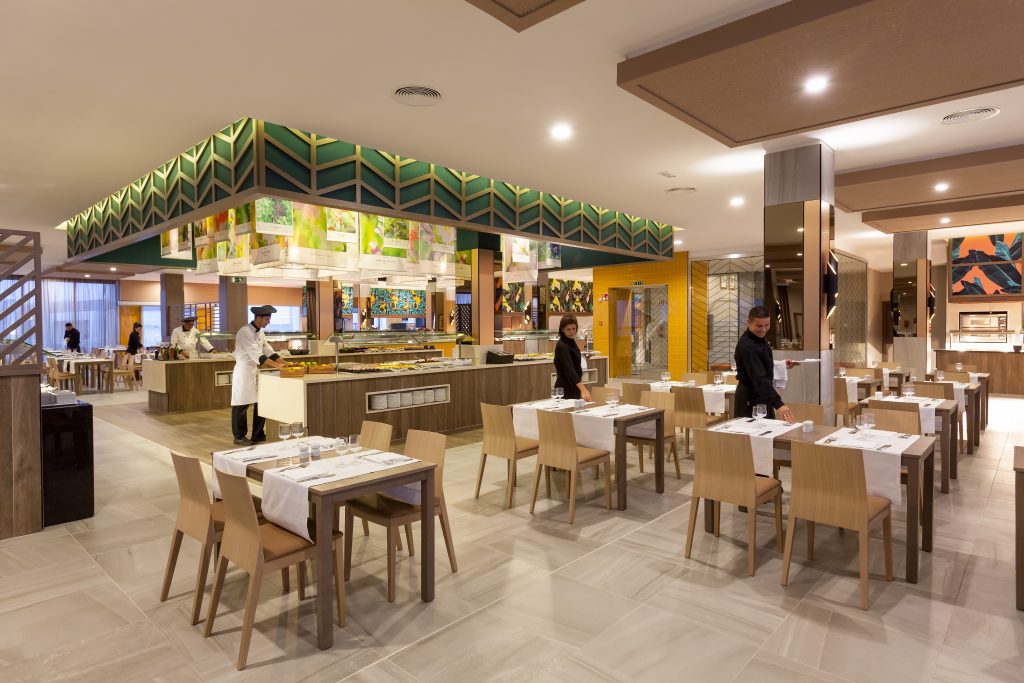 To ensure that the youngest guests have a great time, we continue to have a multi-purpose playing field, where they can play five-a-side football and basketball, and a beach volleyball court. The daily instructor-led activities in the RiuFit area will help you stay in shape while you enjoy your holiday. You also have the option of working out in the gym, which is open to anyone over 16 years of age.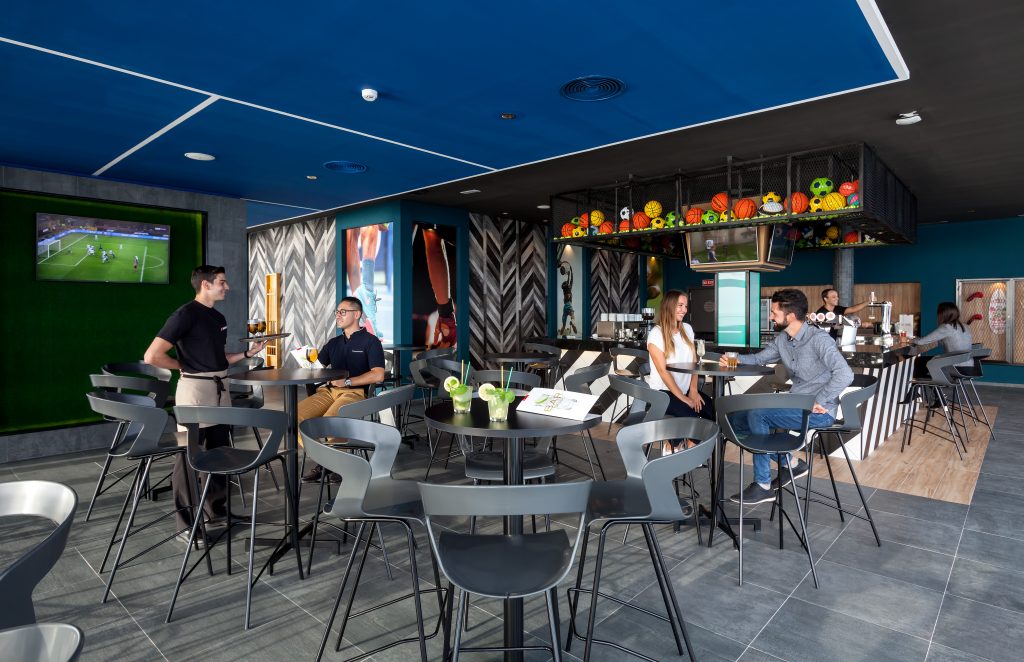 More swimming pools, RIU's exclusive 24-hour All-Inclusive service, new restaurants… Still not convinced? Go to our website now and find the best offer for you. We'll continue to wait for you at the renovated ClubHotel Riu Vistamar, one of our eight hotels in Gran Canaria. Don't be long!